This is gonna be epic, got a pair of RR merlin heads to basically completely redesign for a tractor puller.
Engine runs on methanol with EFI & a pair of F'ing huge turbo's.
My job is to bring the heads up to a more modern standard & to help & advise on intake & exhaust manifold construction.
May as well let some pics do the talking - heads are still in the early stages, haven't looked at the exhaust ports yet - but they look fairly straightforward.
The intakes are the biggest issue, 1930's design & goddam shitfull, lots to do to make em good.
i'll take lenty more pics, these are just a few I snapped this morning whilst working on them:
1x b-i-g arse pair of heads: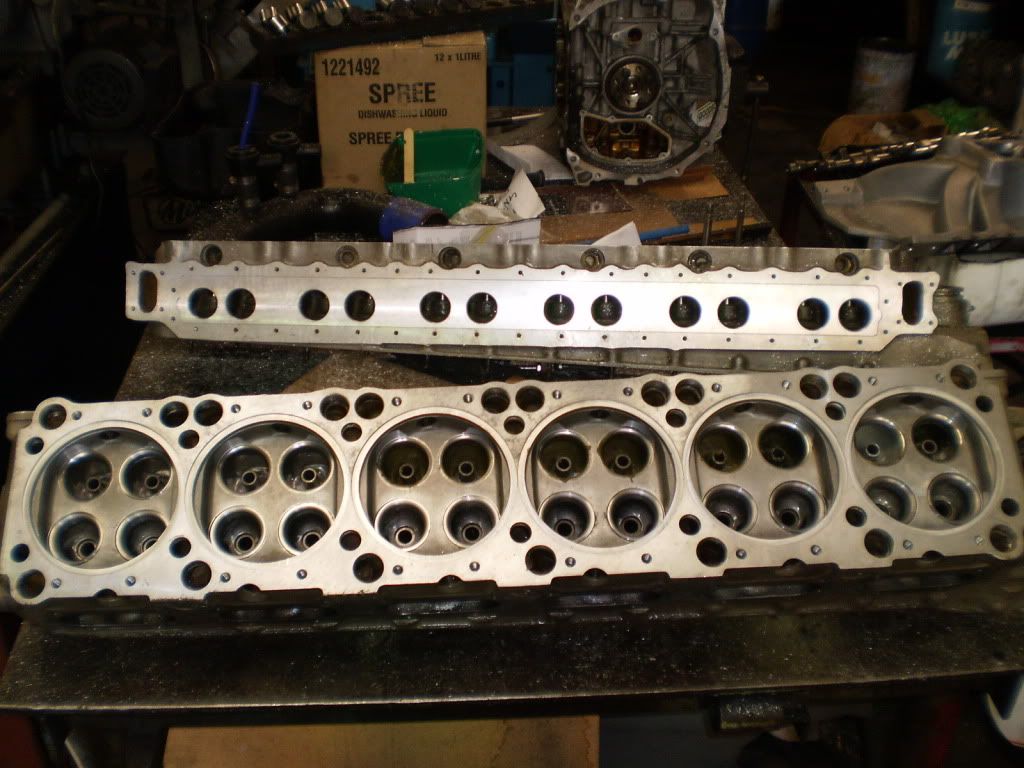 Near standard intake ports on a spare head, the dividers screwed in are not stock, originall the whole intake is just one huge log: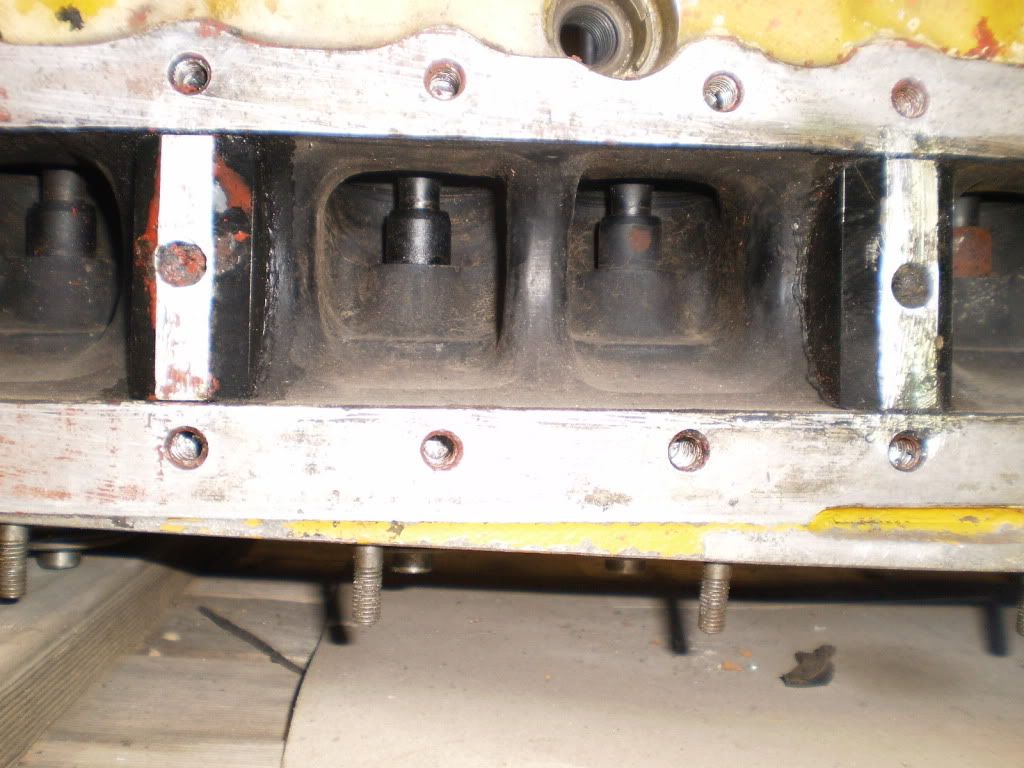 The owner, who is a handy machinist, made up some port plates to my design to fit into the intake face of the heads & give a basis for individual runners: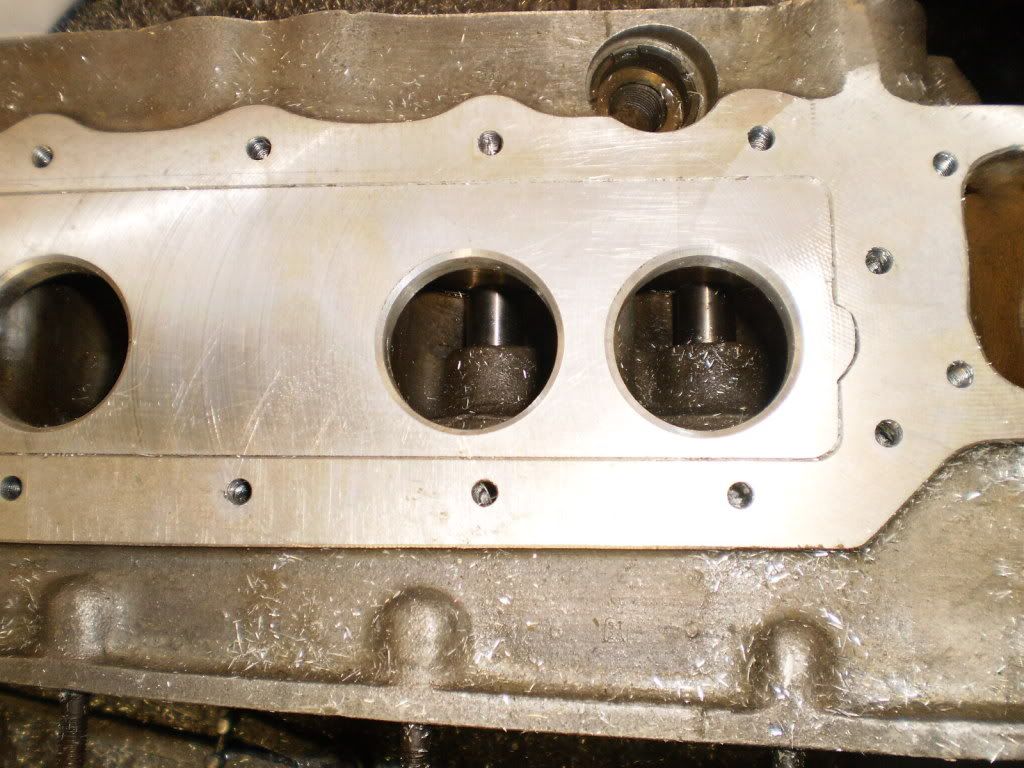 There are still some rather large voids & 'interesting' short turn & bowl shapes to contend with: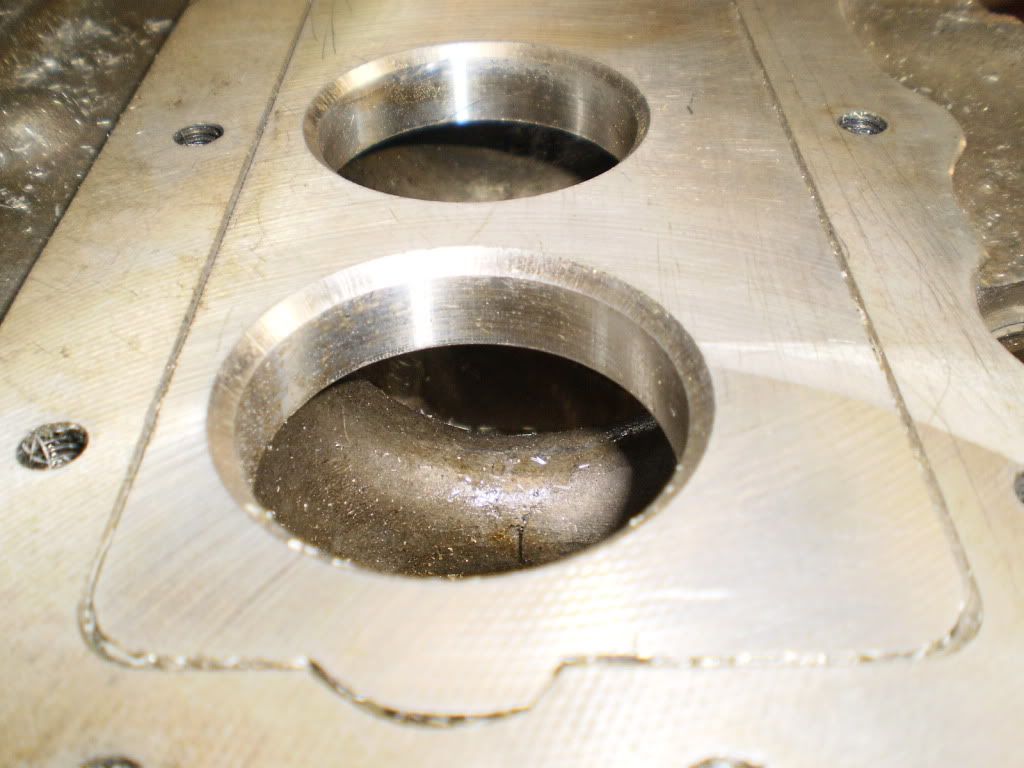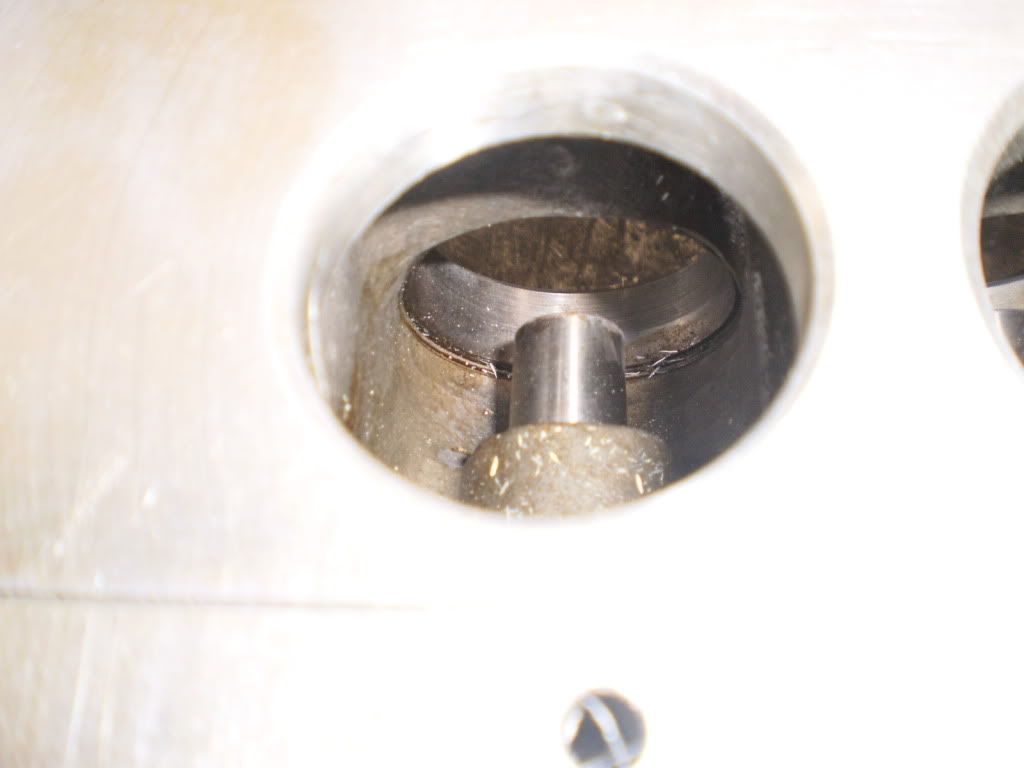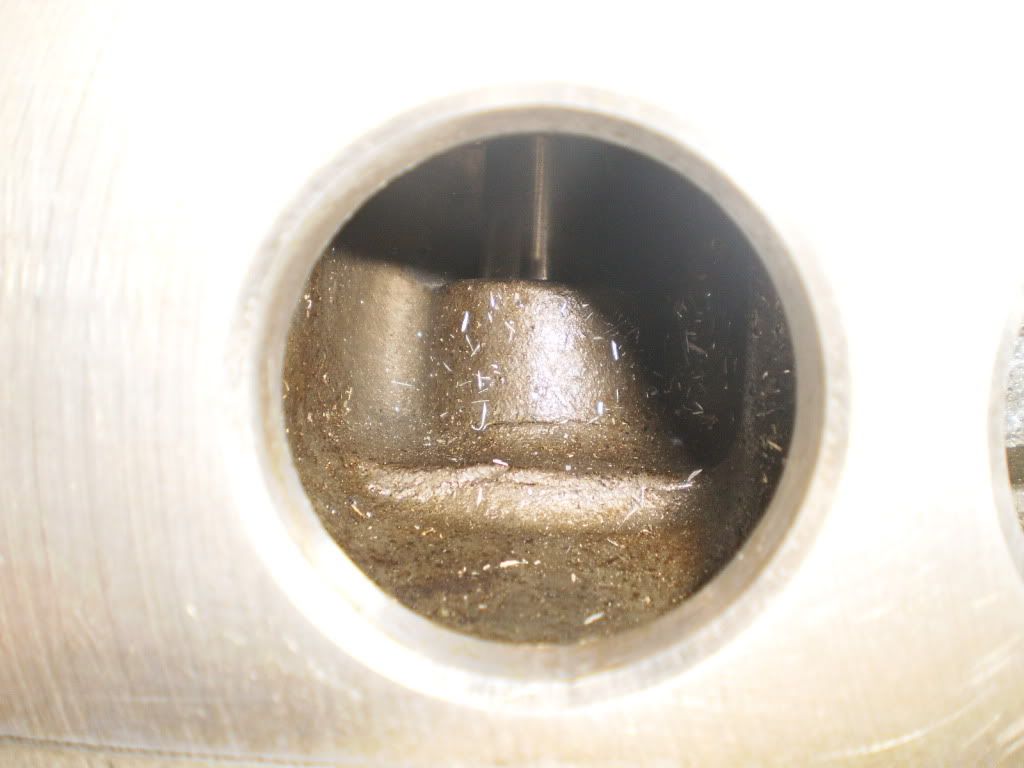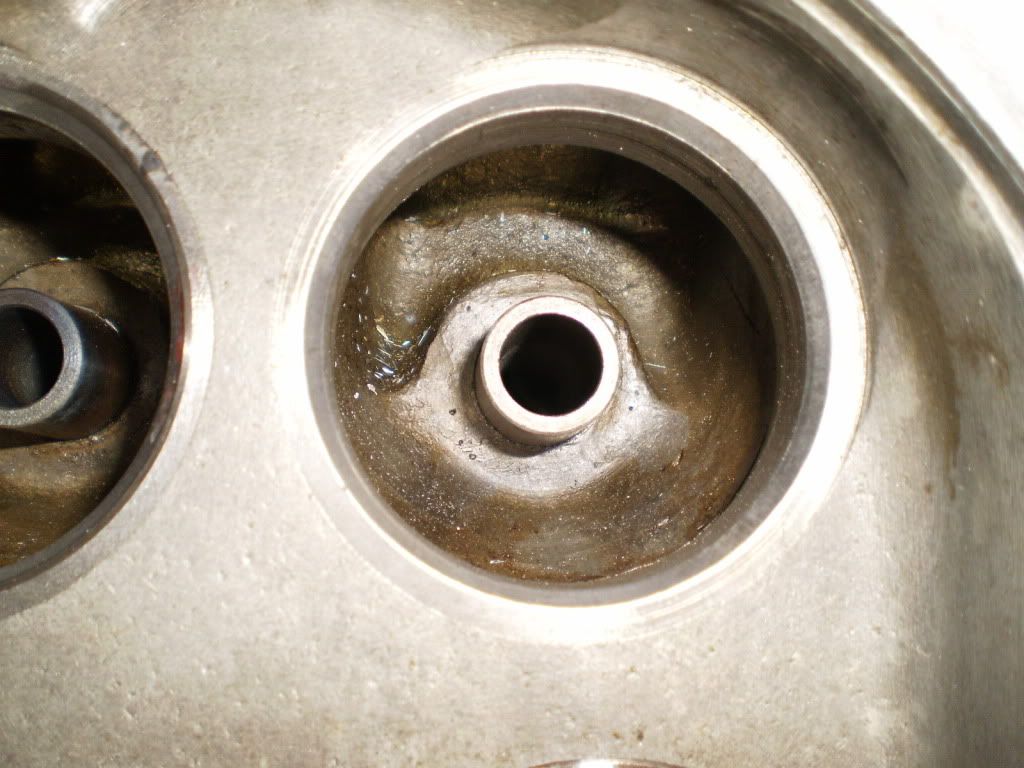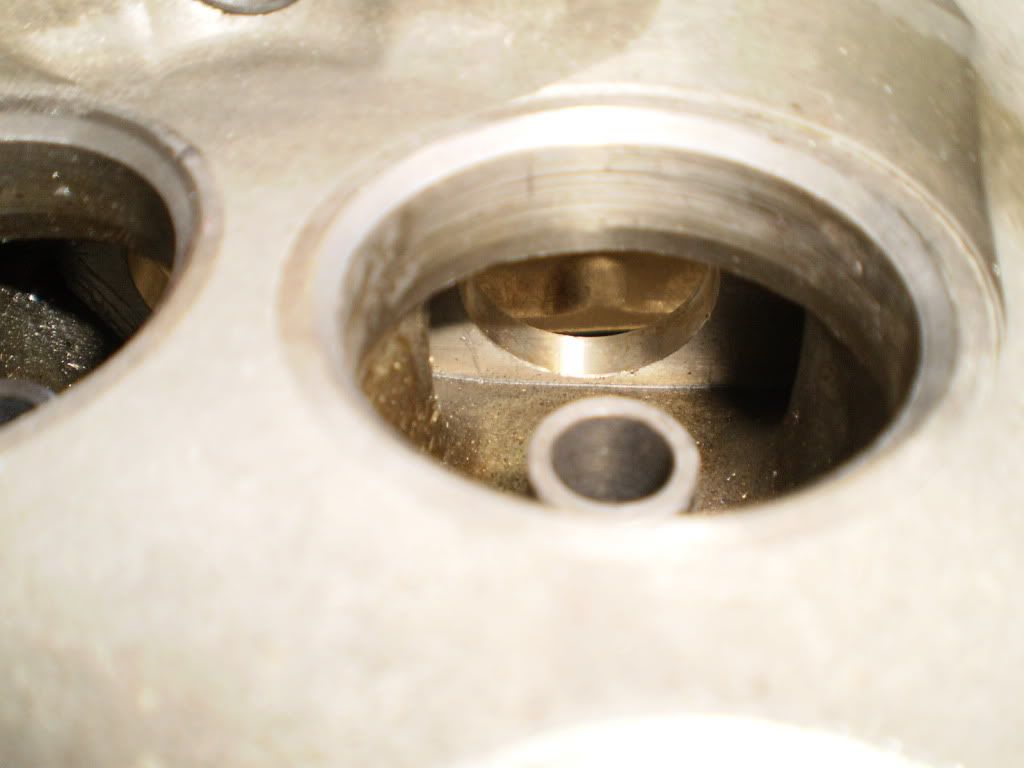 Now I rough out the port entry shape & size, do some basic porting around the guide boss etc: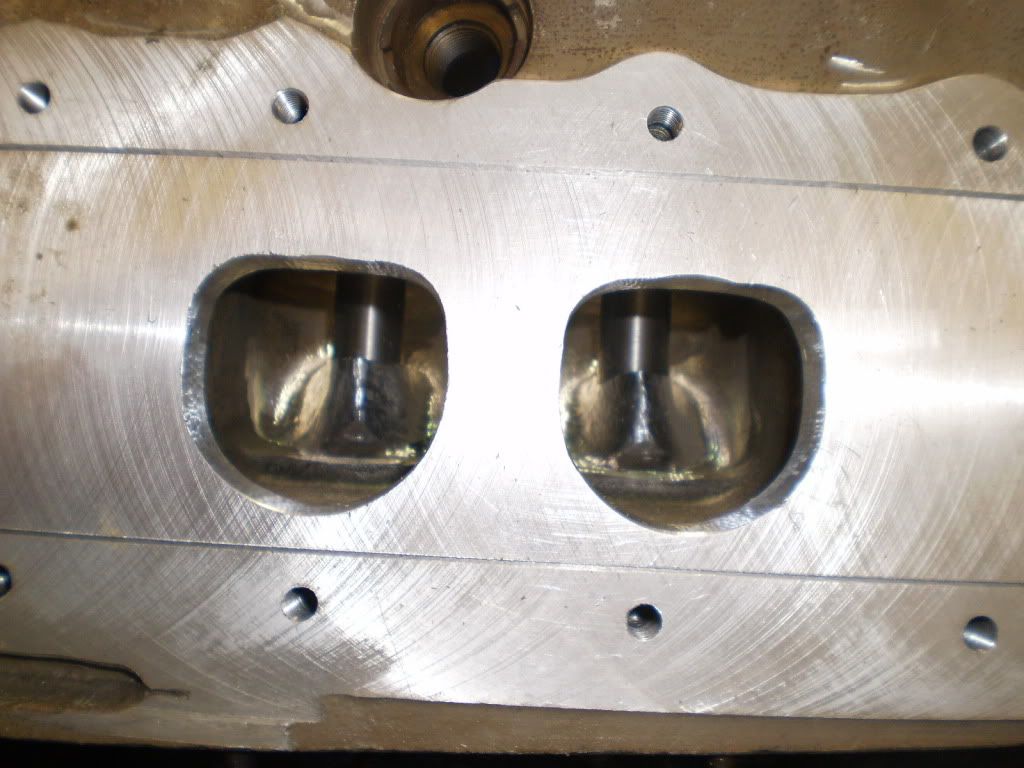 & then out with the epoxy - Z-spar to be exact, & lots of it!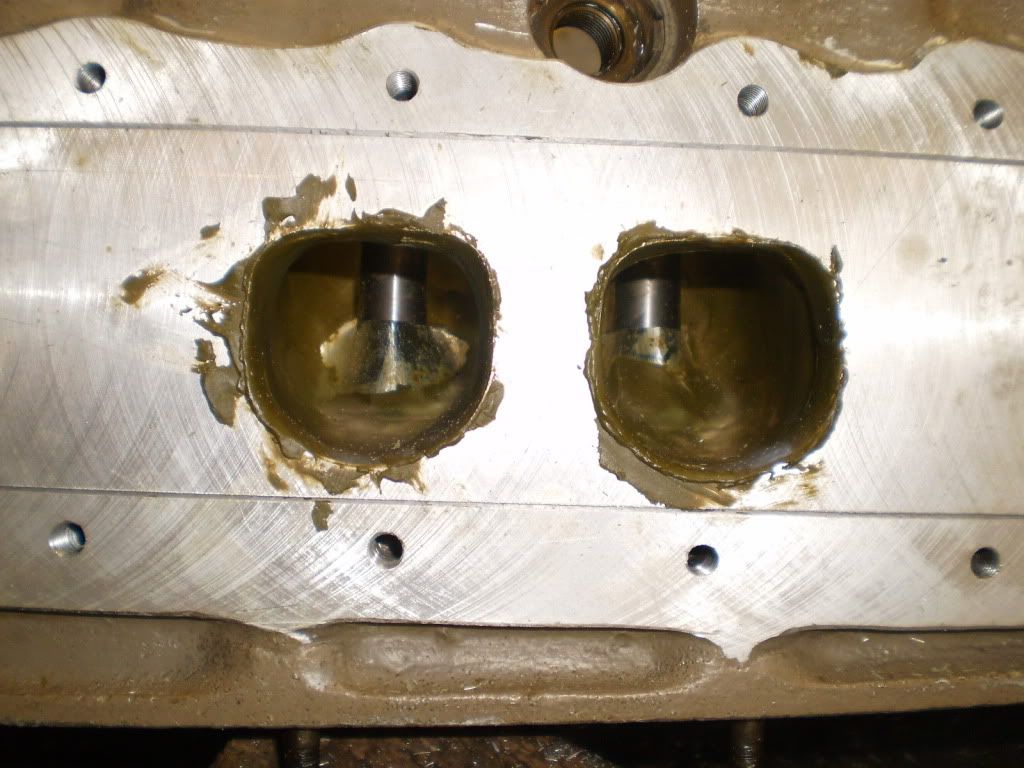 Epoxy roughed down, only done one port so far so I've got a basis for the rest, have to wait 10hrs for the epoxy to set & a few layers are gonna be needed, this is pretty much what the finished ports will look like: