so ive had this val lying around that i didnt know what to do with it, so im glad dennis thought this up!
meet elektra..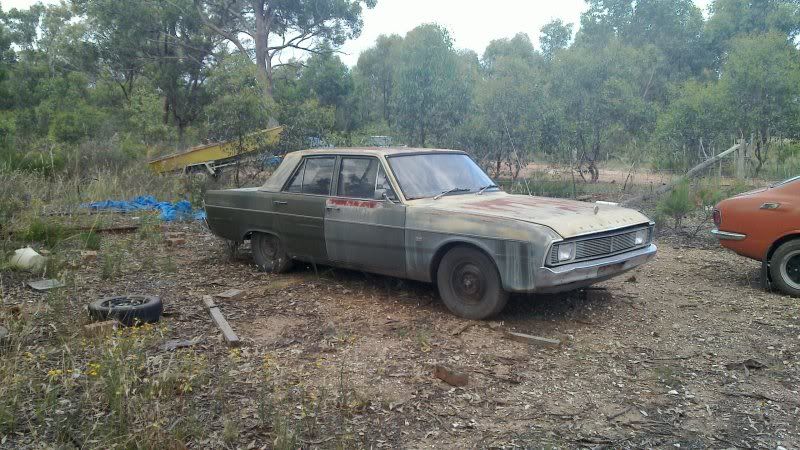 my aunty bought her for $200 and gave it too me for my 16?th birthday.
shes a little bit worse for wear these days. dodgy electricals, floor pan, rear quarters and c pillar rust etc etc. however should make a good light platform to do this challenge on, and give me a bit of motorvation to actually do something with it!
these are the 2 cars that will be donating various bits for the project. the VE will be donating the interior (rwc items, so $0) and column($$?).
the CM is donating the 265 hemi, bw35, front end, front and rear brakes. average cost of a CM is <$100, so to be safe ill say $200 unless someone disagrees?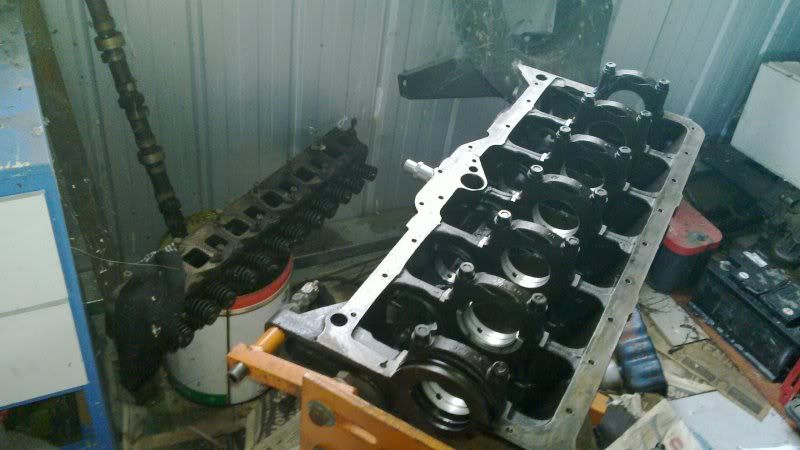 heres the 265 in question.. pulled it apart for a 'freshen' years ago, found it had recently been reco'd.. thats about as far as i got. nows the perfect opportunity to throw a cam in it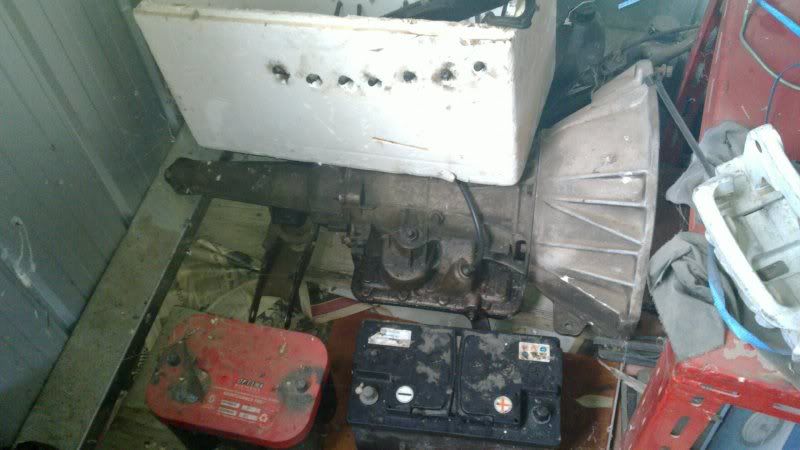 bw35.. hopefully it will last a few passes. if not, i have a bw 4 speed i can use, but will require a custom tailshaft, and will add on $450 to the budget.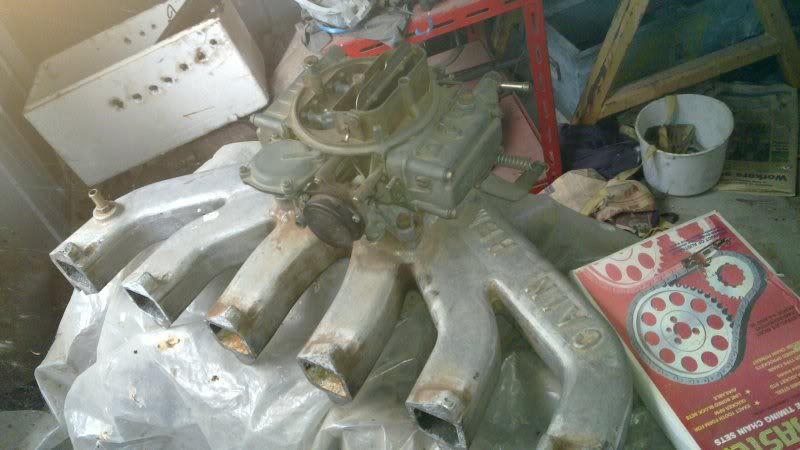 cain 4bbl and 465 holley. recently reco'd i think. picked up for $150 at the bendigo swap meet this year. i think the 465 may be a little small depending on cam and auto stall point, so i may have to sell it and replace with 600 vac sec.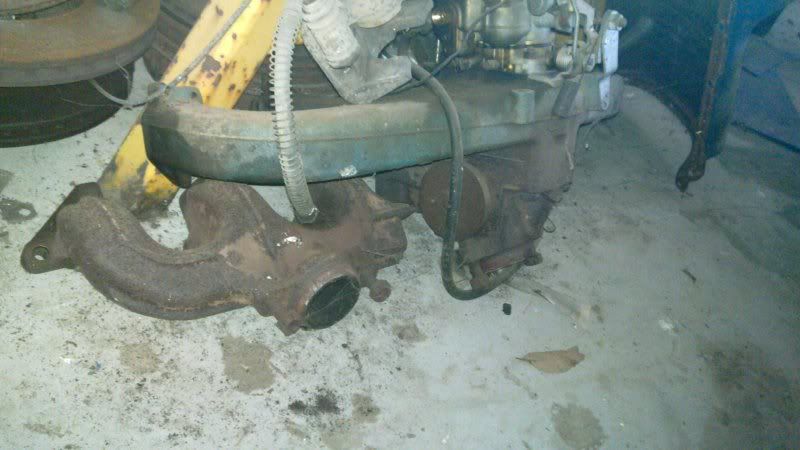 cm duel outlet exhaust. similar to type used on VG pacers, should be easy to make a cheap shit exhaust with this. hope it will flow enough, otherwise some rb20 T3's will be adapted to them.
1 valiant diff disassembled and ready for parts to be thrown at it, and top pic is a 2 pinion fairlane LSD.
this is where most of my trouble/expense will be. will need bearings and shit. also the fairlane LSD is 28 spline, so ill either need to buy 25 spline cones to put in it, and redrill the axles to suit late val/ford stud pattern, or ill need to get some late val axles shortened and resplined to 28 spline. also CM drum backing plates will need to be reshaped to suit VG axle flange.
oh and i left my old 4.11's out in the rain, so ill need to buy more.
diff expense so far - $60 for LSD.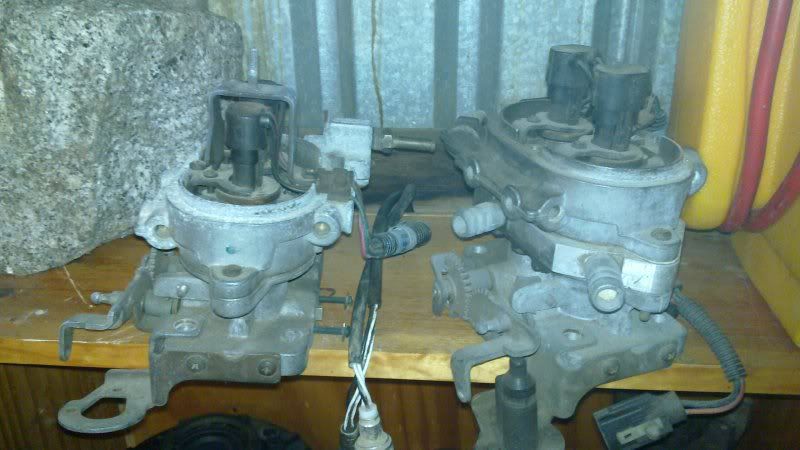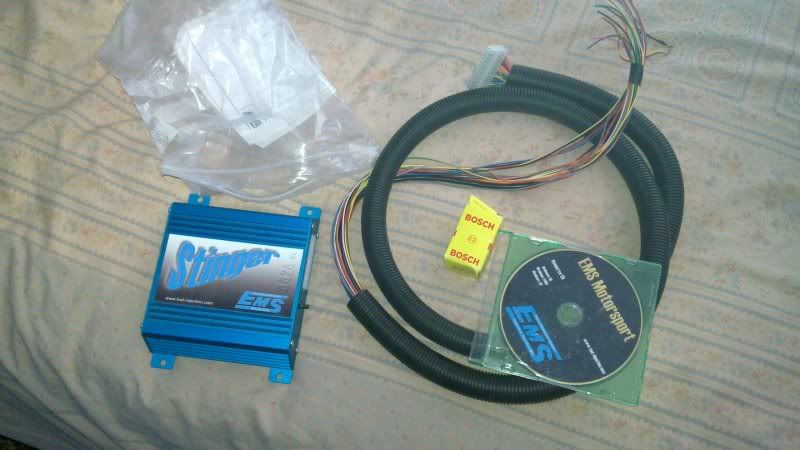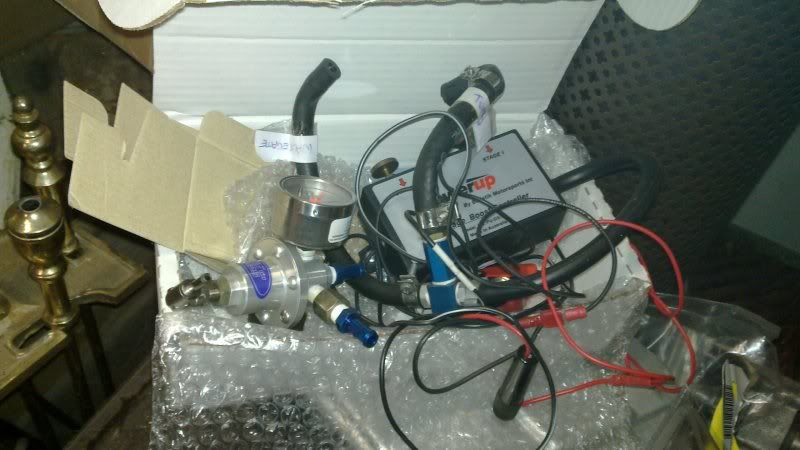 depending on how quick everyone gets, i may have to go turbo. so above we have an EMS stinger v4 i bought at the bendigo swap meet a few years ago. cost me $120.. i shit you not! may need a repair though, as i havent been able to get it running yet.
have a few EA CFI injection setups i may be able to bodge up, all freebies.
a sard reg and duel stage boost controller. with compliments from RB30 POWER (thanks mate btw!!) cant remember how much i paid but they were fucking cheap.
so thats where im at atm.. without turbo shit, total cost to date approx $610