Ok, here's my chosen chariot- the mighty powerhouse that is the N13 Pulsar with the 1.6L 16LE engine, featuring the wonders of throttle body injection utilising a single low pressure injector!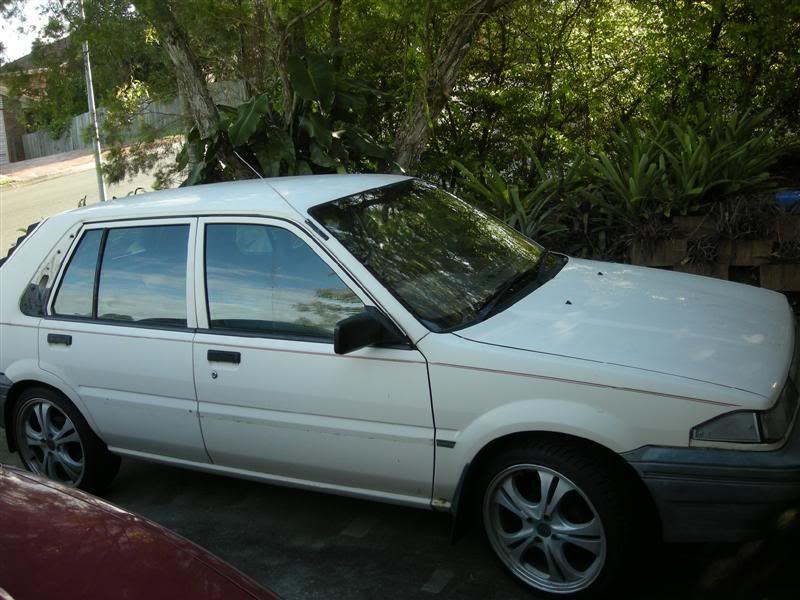 It was my daily until I purchased another Silvia to replace it. The rego was about to expire when this contest was announced, so I re-registered it instead of trying to flog it off. As it wasn't purchased for this competition I'll need a referee's decision on the base cost.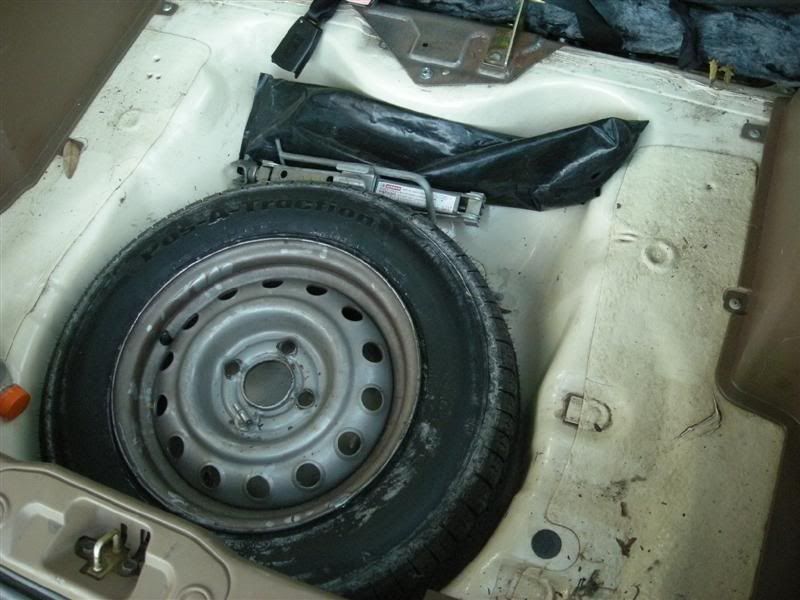 I started out by stripping out most of the interior. Yes, that is a brand new spare tyre that has never seen road.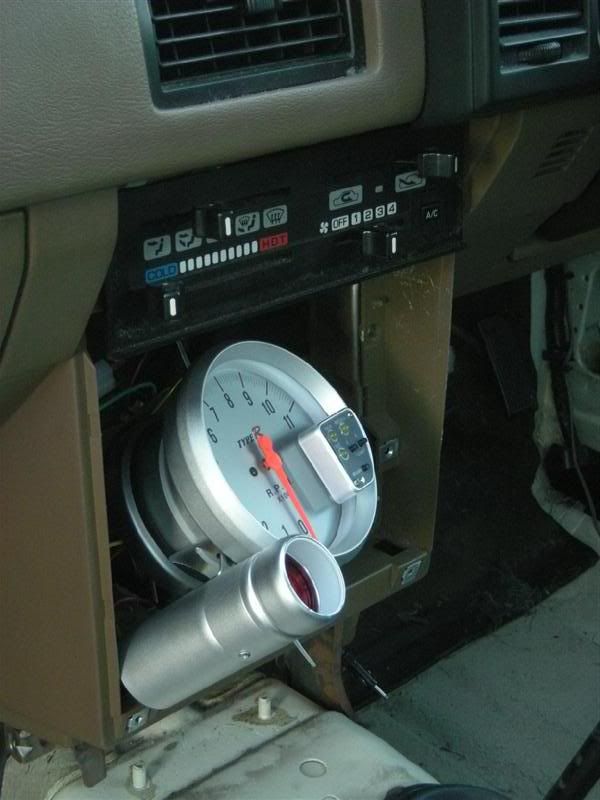 After stripping out the head unit and stereo gear I hooked up a tacho I've had sitting around for ages. From memory it cost me $50 from 999 Automotive. This will serve 2 purposes, only one of which will include flashing me when it's time to change gears. More on that later.
I was originally planning on getting the head shaved for more compression and running it on E85 and seeing how far that got me, but the sheer amount of effort involved put me off. Remember, the EFI on these things is pretty primitive. Then I thought of using the old T25 off my CA and converting the engine to use the CA ECU, injectors etc. Did some quick sums and realised that wasn't happening with my budget.
Hmm... what to do?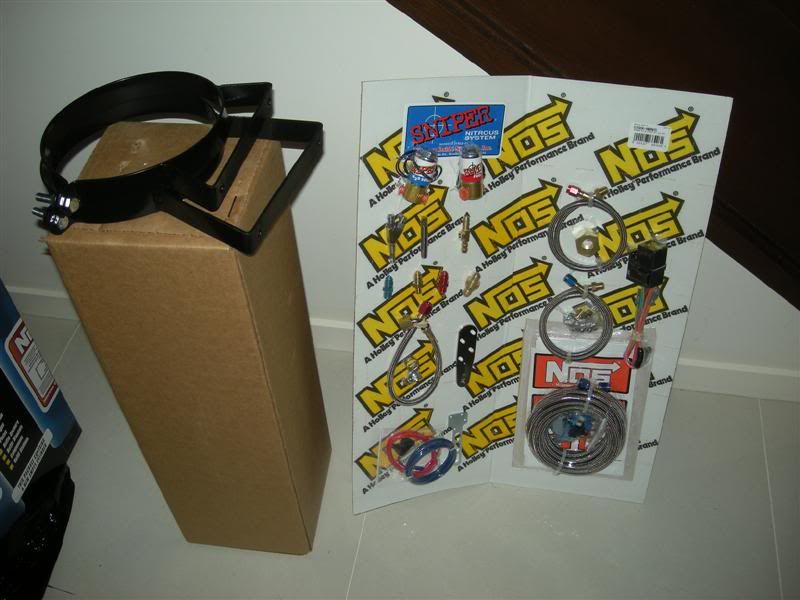 Yep.. NOS time!
Yes, I said NOS! It's a NOS Sniper Kit. $435 plus delivery. I decided to blow most of my budget on a new kit for of peace of mind.
It seemed like the logical answer- no need to tune the ECU, upgrade injectors etc. I went for the 75-125HP V8 kit (it appears to include jets for the smaller kit as well- 35, 50HP). I was pleasantly surprised by how small the solenoids and stuff actually are. The only downside of the kit is that it is illegal to have it installed on the street. I plan to make it quick and easy to install and remove.
As the N13 has a low pressure fuel system I'm going to add a small fuel cell and VL fuel pump (it was a freebie!) for the fuel side of the NOS system. Think 5L plastic fuel can with a couple of fittings installed and the VL pump mounted under it for gravity feed. I could jet the kit for the lower fuel pressure but I figure it is safer to just run a new system for it. I have a fuel reg off an NA CA in my spare parts box that I will use to regulate the fuel pressure. I just need to make up an adapter to attach it to the fuel hose. I may be able to get away with a smaller tank and mount it under a fender. Depends how much fuel it will use per run. Surely 2L would be heaps?
I plan to piggyback a relay off the shift light to deactivate the kit about 5500 rpm. I'm trying to find a cheap window switch or self contained shift light to turn the kit on once I hit 3000rpm. I figure that should let me get rolling then give me a BIG push. I'll get it on the dyno to check out AFRs etc before I run it as I'll be disappointed if it doesn't survive at least a few runs down the quarter.
I have a couple of other ideas up my sleeves. I plan to pick up some dry ice and remove the sound deadening. I've also been thinking about the suspension and I think I've worked out a cheap upgrade for the rear springs. I'm not sure which wheels I will use yet. My Silvia has multi-stud rims with KU36s on the back but I haven't checked fitment yet. I have a set of stock rims with 2 pretty new tyres that I might use on the back with them, but that will probably look shite. The tyres on the 17s are only about 6 months old so maybe I'll just run them.
Basically, my plan boils down to
Lighten the hell out of it.
Stiffen up the rear to reduce weight transfer.
Give it a big hit of NOS and hope it stays together for a few passes.
Cheers for reading!
If anyone has a set of stock N15 front springs sitting around that they can donate/sell to me please PM. Other stuff that would be handy is a Barina throttle body hat and 1.8L top end and ECU- head, inlet manifold etc..
edit- fixed price