No, its not the super-grenadey 4JX1. Relax, not even Im that stupid.
After some discussions with the nopics when my Gemini got written off, we came to the conclusion I needed a car, and I needed it fast. Got sick of borrowing the old mans car, the white gemini is a bitch to daily etc. Options were basically work on the Discovery flat out, pay someone to do everything on the Discovery, or buy something else already going. I hate giving up on cars mid project but finishing the Disco wasnt a realistic option at the moment - any time i spent working on it is time I should be spending renovating our house [which i might add, is a fucking giant project] or building a replacement for my Gemini. Paying someone to finish the Disco was also not a realistic proposition; would still take time, and would take a substantial amount of money. Insurance payout means I had a reasonable chunk of change to actually get something decent so the search began.
Criteria - Had to be able to tow minimum 2000kg and preferably wagon bodied so the dog doesnt have to ride in the tray, had to be diesel and AUS delivered. Started looking at GQ patrols [too rusty, diesels hard to come by, too expensive], GU Patrols [plenty of diesels but all of the ones in price range are shit/unreliable/underpowered, rust, fuckers are huge!] and 07-09 Rodeo Dual cabs / Isuzu DMax [Not a wagon and a bit exxy], and TF Rodeo dual cabs [4ZE1s are good motors but not diesel, Diesels are underpowered, towing is a bit marginal at 1800kg and they are a bit old now].
Searching brought up absolute garbage. For a Rodeo or Dmax, i had to stretch the budget unless I wanted to buy the really rough/slightly damaged one that came up or something with mega km. GQs, forget it - scene tax means diesels command good money and most of them have rust by now. GUs were looking like a really good option....except they were either RD28s [holy shit; slow is an understatement, it made my V8 disco with 400k on the clock look like a rocket] or all ZD30s which E-V-E-R-Y-O-N-E tells you will blow up. And pretty much everything had been heaps-sick-aye mudded. I looked at one which looked really good...unless you noticed the headlight buckets were full of dry mud. Gee...wonder what happened there.
Began to get a bit desperate. Someone suggested Pajero which I am not a fan of at all but on paper fit the bill [i have a pet hate for Mitsus except Evos]. And then, I remembered something else that fit the criteria. About 8 years ago I went through a brief 4WD phase. Being a big Isuzu fanboy, i bought this thing: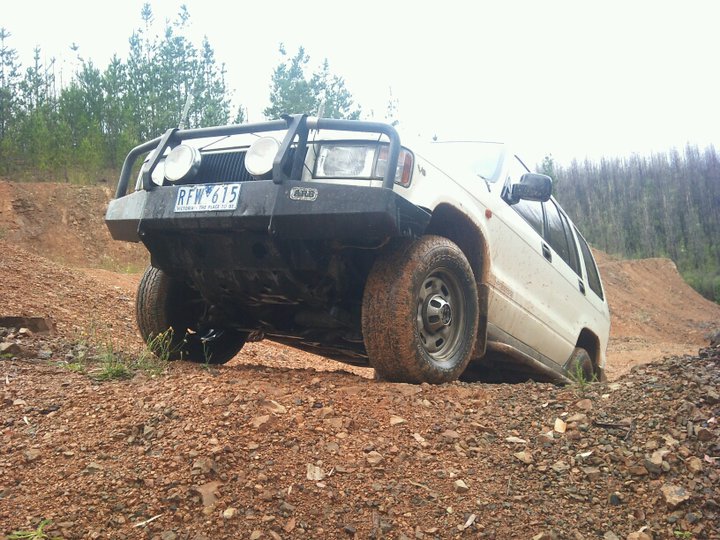 3.2 6VD1 V6 with a 5speed manual, completely stock except for the ARB bar and IPF spots. It was comfortable, it was quiet, it went fucking hard for 2t of 4WD and was actually really decent offroad even with the shit tyres. It was also everything people said it would be - eye wateringly thirsty. It was also a really, really bad idea at the time given that I still had the mentality of a 16yr old, so this happened on the second day of ownership: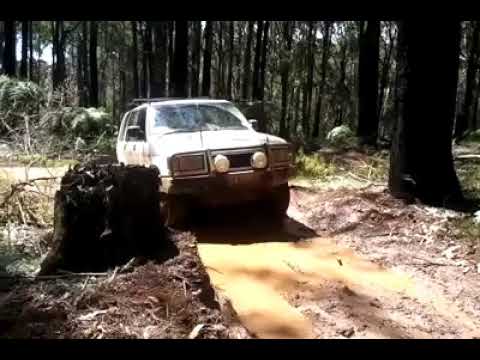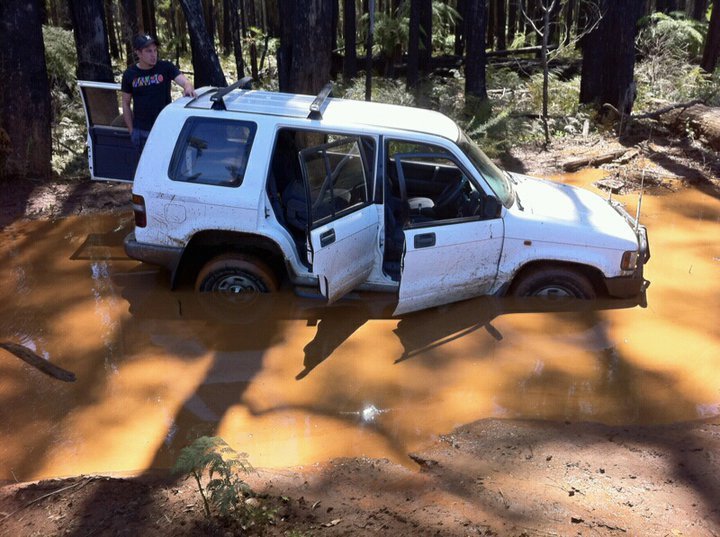 Luckily, it didnt take on any water. Apparently shit highway tyres, wet clay and the front diff bottoming out on a rut halt progress pretty quickly. Proving that I learnt from my mistakes, I vowed to never do that again.
A few weeks later we planned to go camping in Echuca with a big group of people. Unfortunately for us, it also happened to coincide with torrential rain making the ground soggy everywhere. The girls hadnt been offroading before so naturally we had to go for a hot lap. Except, partly because im a juvenile and partly because im an idiot, my version of "offroad" means attacking the thing like its a Rally Canberra stage, dodging trees sideways at speed. So we rapidly approach a fork in the path [by rapidly approaching i mean we are doing roughly 60kmh sideways when we get to the fork], with everyone on-board screaming RIGHT RIGHT RIGHT. So ofcourse, I went left.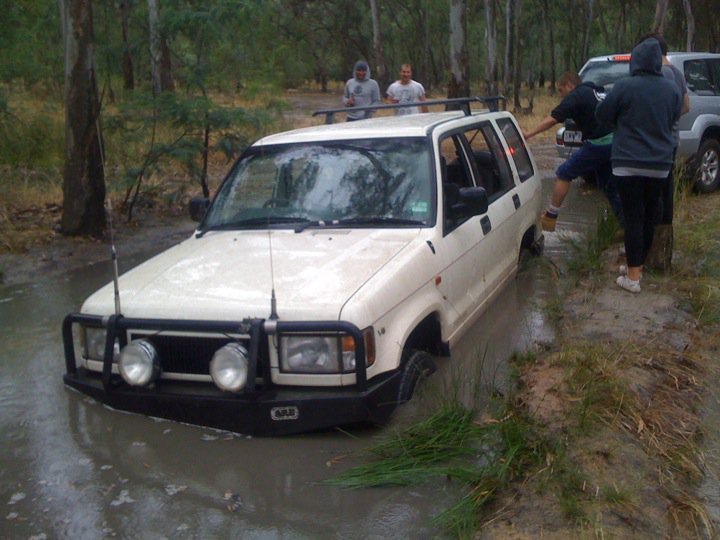 https://www.youtube.com/watch?v=QH9ca0h_Tpk
https://www.youtube.com/watch?v=mBEYX-w-9aY
Excuse the girls carrying on, I think they thought we were going to drown.
This time, the fucking thing took on A LOT of water. But it still made it home on its own
In the end, kept treating it like shit and fucking it up so sold it a year later. Convinced myself that I couldnt be trusted with 4wds [and lets be honest, i still cant], put that thought away for a few years. Until my brother inlaw offered me this at a good price.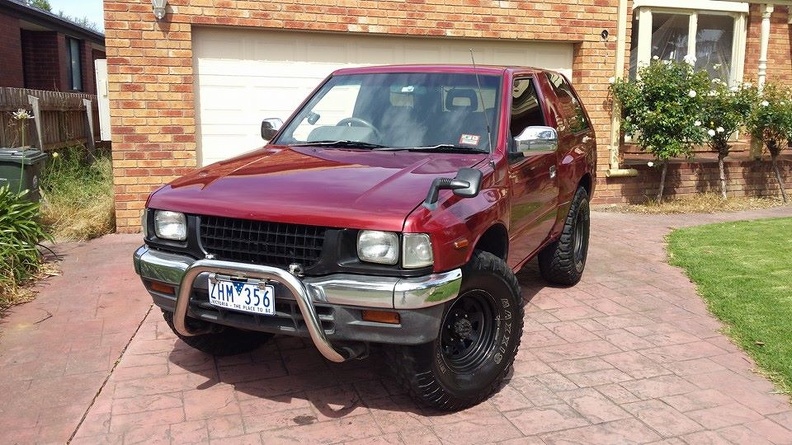 3.1 4JG2 Diesel powered Isuzu MU MANUAL. Rare as fuck, full optioned. Was lifted on 32" muddies, pump turned up, more boost, HKS intercooler. I ended up putting a stereo in it. This was honestly one of my favorite cars and one i fucking spew I sold. Had a bit of a bad run with reliability, apparently no one had ever serviced the cooling system in it so i spent 6mths of blowing random hoses at the most inopportune times only for the timing case to spring a leak. It all got too hard and i rage quit/sold it. To this day i fucking SPEW i did that.
So - the relevance of all this? Well. When the Pajero got thrown up as a suggestion it got me thinking - id forgotten all about Jackaroos. Wagon body, comfortable, can tow what i need it to tow, and well and truly in budget. The problem is the diesel bit - the 4JX1s have a rep for doing a ZD30 impersonation and eating injectors due to running the wrong engine oil. Supposedly, they are fucking brilliant when going but an absolute cluster fuck if they arent, which is why there are a zillion of them with dead engines for sale. The earlier 3.1 / 4JG2 engined ones however, do not suffer from these aids. Slower and less powerful, yes - but have a rep for being a strong, reliable engine. Problem is they are pretty uncommon and most of them have a billion ks . Imagine my surprise when my mrs sends me a link to this.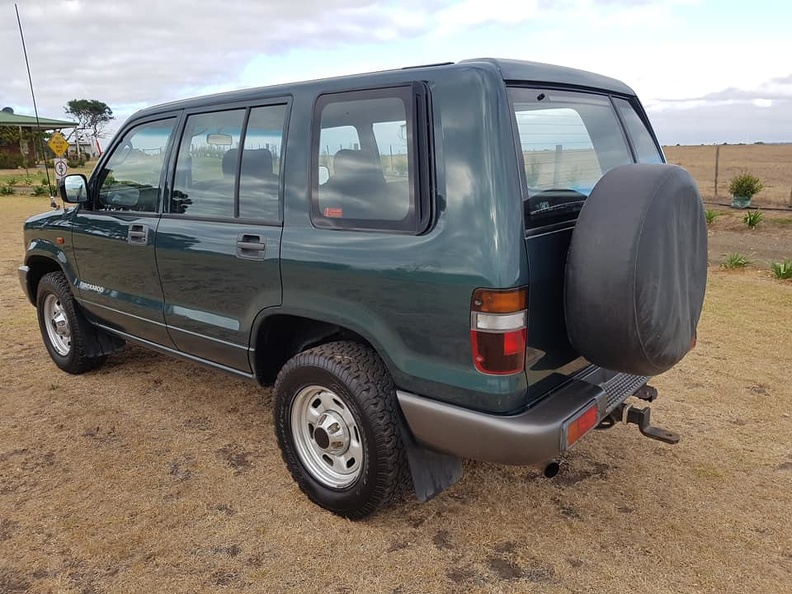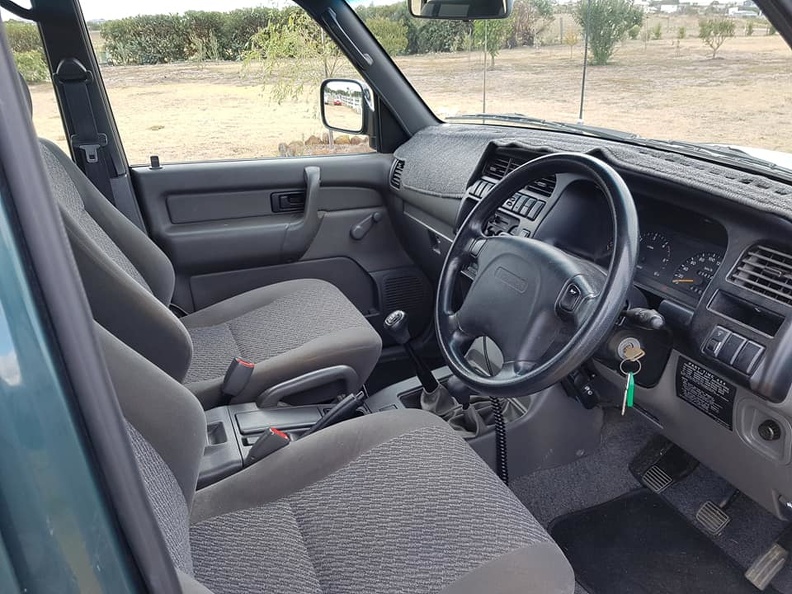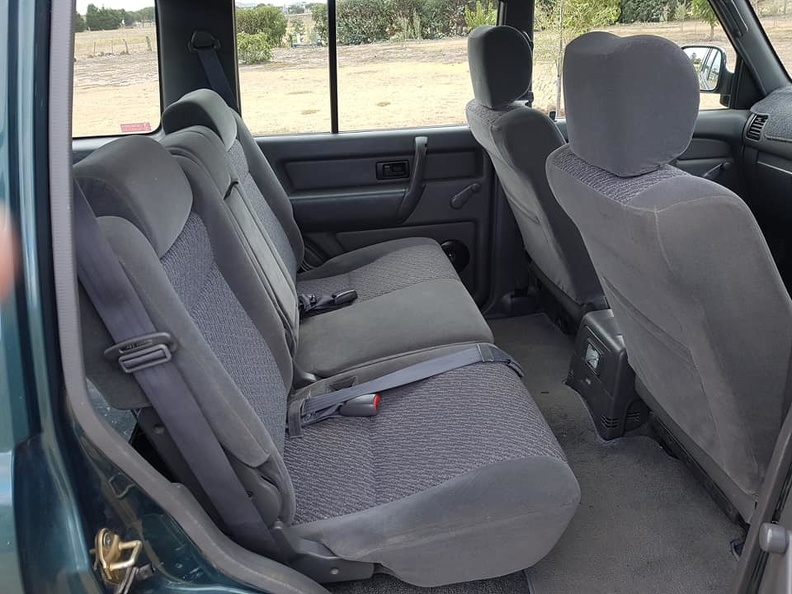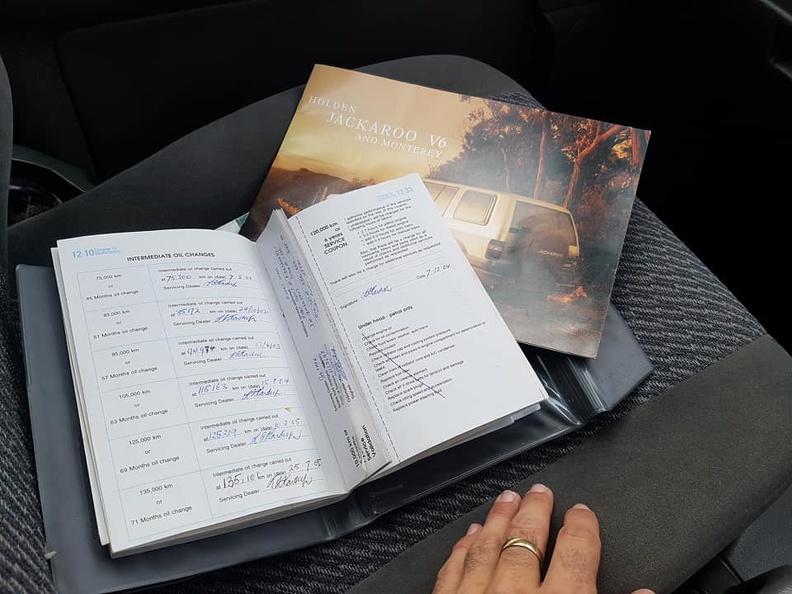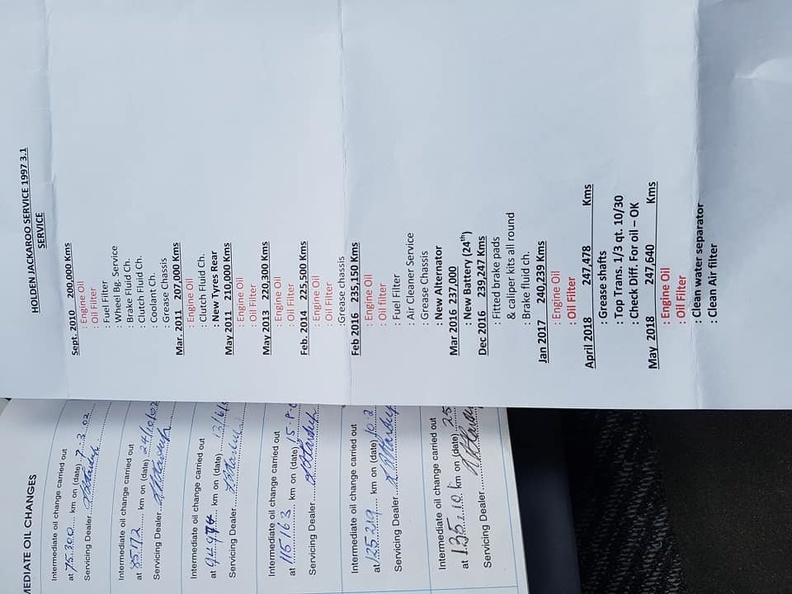 Its a 3.1 4JG2 Manual, without stupid kms [sub 260k], never been in mud or heavy offroad, the body and paint are fucking straight, the interior is mint, and whoever owned it before the car yard got it was fucking anal as about maintenance. It was expensive for what it is, yes - but Id rather buy the more expensive, better version of Car X thats in budget, than the its-just-in-my-budget version of Car Y.
Feeling pretty smug, so far ive done 500km in it and its fucking silent, its comfortable, and perfectly adequate for what I needed. Hit up a supplier through work for some General Grabbers and they gave me a veeeeeeeeery good price on the now-discontinued AT2 in 245/75/R16 [180ea - fitted!!!] so these are getting bolted up tomorrow.S tandard is 245/70/R16 or 29.5" in the old measure; the 245/75/R16s are 30.5" so should give us a slight lift. Also opted to have the white lettering side out, because im a juvenile wanker.
I actually really like this thing :O