Definitely in the 80:20 phase of the engine side of this build, lots of little things this weekend.
First up was managing to get all of the shims i needed, all 11 of them...
Not cheap, but its what it costs in a pandemic and good to get things dialled in properly.
Lots of pretty new shims:
Which is basically the entire exhaust side and a few on the intake side:
In hindsight i really should have just done it on the bench and ground the tips of the valves, but I was rushing a little bit to make a deadline (which is now pointless due to lockdown), so... moral of the story, dont rush.
Once that was done it is a trivial exercise to bolt all the ancillaries on, and you end up with this: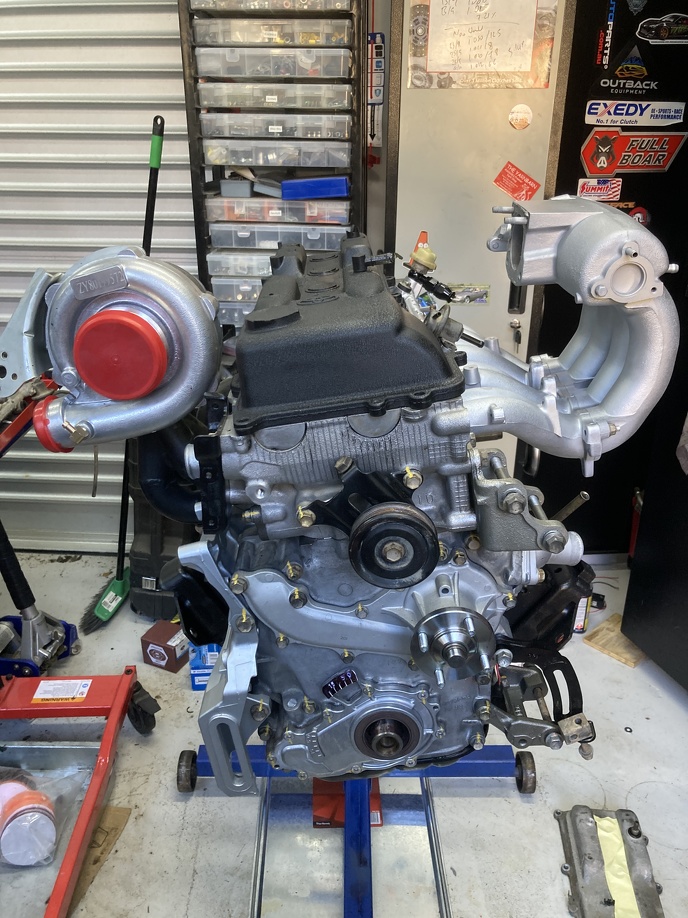 Plus i pulled out the Jaaaaaaaaaag V12 alternator that was rumoured to fit, and voila:
Fit it does, and its a bolt in 140A replacement for the stock 75A unit. Should do well.
After that it was just a bit of tidying up on the engine bay ahead of reinstalling the engine:
While i was pulling the clutch line out because the rubber was bulging, i also found out why the floor was getting wet in the rain:
Tore straight off while wiggling the bracket to get the rusted on retaining clip out. Will have to sort that one out.
But also found that the spare Gktech clutch line from some Silvia or Skyline fits almost perfectly:
Finally found a use for it, one less thing to do.
Lastly I got busy with the rattle can and did what all the cool kids call "murdering out"
Back in my day it was just spraying the radiator panel with a rattle can... oh wait it still is.
Possibly able to get the engine back in next weekend, if its not pouring for all of it.