Hi All,
Been lurking on this site for a while, figured it was time to put up a post about my track hack.
Photo of when I first saw it (mate msg'd me this photo when he bought it to tease me - it was mine a year later).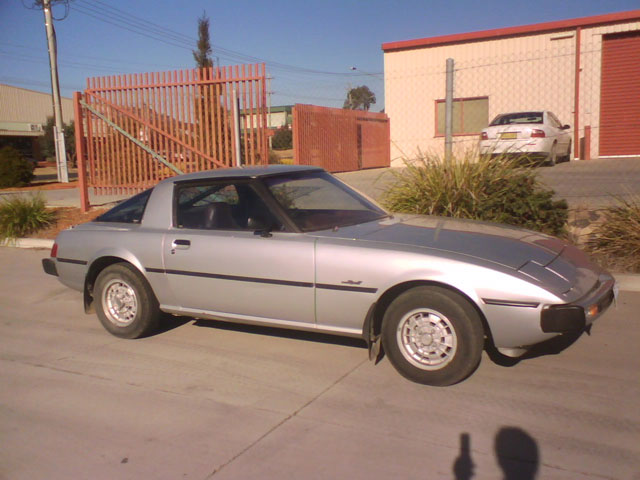 Photo from last hillclimb - thanks to Tyrie for the photo.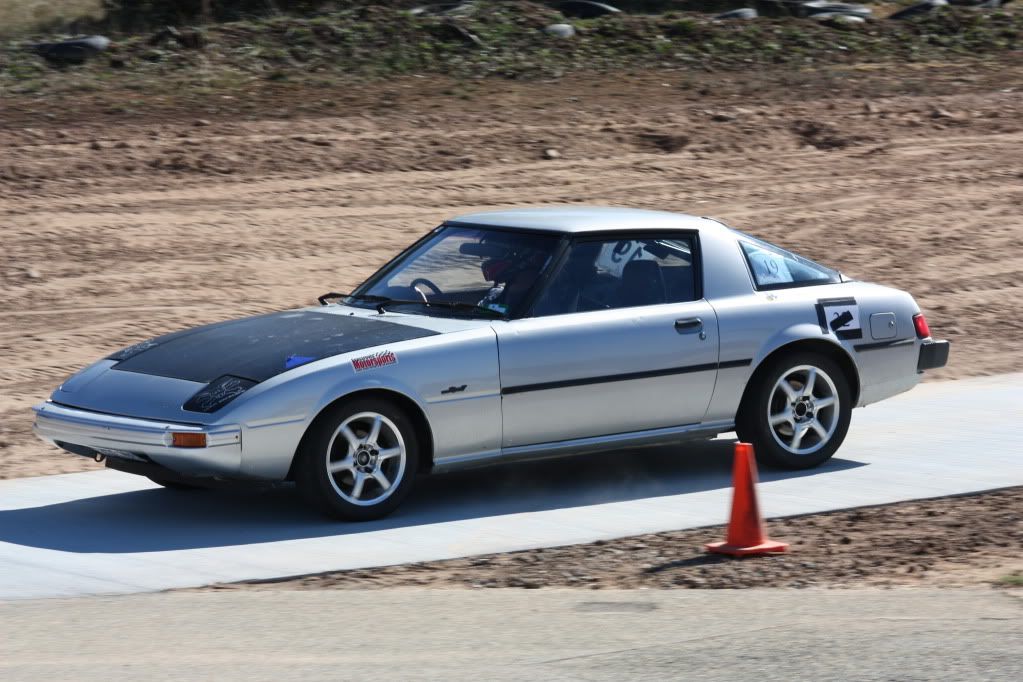 It is a 79 Series 1 that I bought mainly to hillclimb with my local club
http://www.sdmahillclimb.com
.
Tried to build this on a budget - sold my previous hillclimber (an AE82 Twin Cam Corolla) for $2K and bought this for the same. Have since bought a lot of second hand bits off ebay/forums as well as scored some freebies and very little new bits.
Current Specs
Engine/Drivetrain
:
13B 4 port - suspected to be a basic extend port, no lightening
Standard Nikki carb with softer secondary spring
Unknown extractors into SelectMaz 2.5 system with Rockwool packed rear muffler
S1 gearbox case with close ratio gearset - specs/origin unknown (on loan)
Button clutch
S3 diff - LSD - 4.44
Suspension
:
New Kings Lows springs all round
Unused 2nd hand KYB shocks front (in S3 struts that have been tweaked for a bit of neg camber), 2nd hand Koni reds rear
Poly bushes in Watts, lower rear link, front sway bar links and castor rods - old rubber in the rest
Rear sway bar removed
Brakes
Front: S3 calipers and discs
Rear: S3 calipers and discs
Interior
Partly gutted with solid mounted Sparco Sprint V
Harness bar and 6 point harness for driver
Standard besides
Exterior
Ratty, bent and dented... I like it. :D
Runs random 15x6s with 2nd hand donated 205/50 Dunlop DZ03Gs for the track - whatever I can lay my hands on for the street
Car is still fairly low budget (but repair costs after tree incident kinda blew that out - hence the S2 bumper, different guards and matte black bonnet) and has done a 50.76 around the track - current front runners in my class are doing about mid 50s, class record is 47.56. My previous best in the Corolla which was pretty well sorted suspension wise (needed coilovers though) was a 53.66.
Still lots in the car and I still have to learn how to drive it.
Future plans are:
Get some 15x6.5 or 7s that have proper offset (+10 to +25) to widen track
Front Strut brace
Remove unnecessary engine bay items
Remove sound deadening - in progress (my 6yr old boy has taken it on as his job)
Half cage
Keep flogging the hell out of it on track
Will try to keep this post up to date now and update times as they hopefully drop.
Cheers,
Todd