Hi guys,
So after umming and aaaahing whilst collecting parts for my '59 rag over the last 6 months I found that I was lacking in some focus and drive.
I've owned over 35 cars in the 14 years i've had my licence, had cars in magazines, shows etc etc so when I get into a project, I get through it quick and there's no messing about, so I couldn't understand why I couldn't get really into my rag this year.
After much forum surving, 'The Day Of VW' last year and meeting up with a few of the Luft boys over the last few months I worked out that i've really been lusting over an early oval.
About 2 months ago I started doing some research and settled on a '54 model year and commenced my passive search. Finally I came across one with the right credentials on ebay, right location and 3 days of negotiating resulted in a trip to Geelong on Monday just past.
The vendors starting bid of $6500 was more than I wanted to spend but after he relisted it 3 times over 2 months without much luck and a few sale fall throughs I came along and nailed the seller to the boards with careful negotiating and I picked her up for a steal (with an old flat screen LCD TV that we no longer needed used as a bargaining chip) and sealed the deal around midday Monday.
Armed with a mates turbo diesel Navara we set off to pick her up before someone could bid from under me, because as you all know, no matter what is said verbally, it ain't yours till the keys are in your hand!
The pics below tell the story!
Saddled up and ready to head home: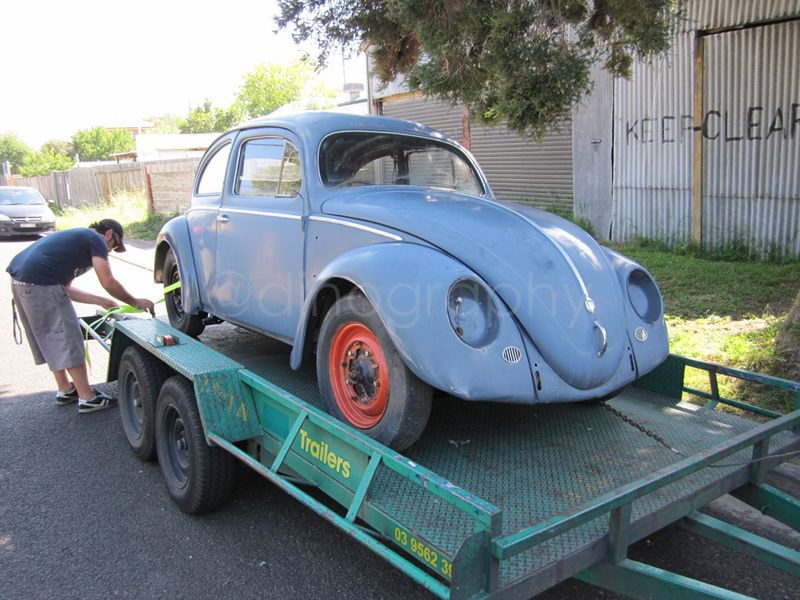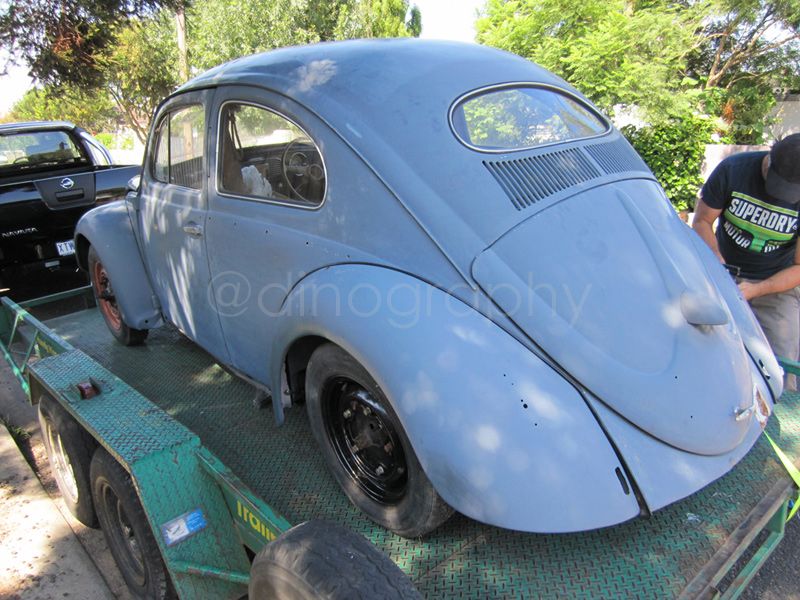 Finally home, drove it from the street down the driveway to its new berth next to Berg the Rag '59:
Chillin'
The rag has been spoken for as of last night, and the new owner should be picking him up on Thursday.
As soon as I return from overseas in May, I will get straight into the oval with gusto!
The car itself is extremely solid and I get more and more impressed the closer we look!