Decided now was as good a time as any to start a build thread (since all the cool kids are doing it) to try and keep myself honest and motivated (it is not going to be quick).
I bought the car below back in late 2006 (photos from first outing with the blokes).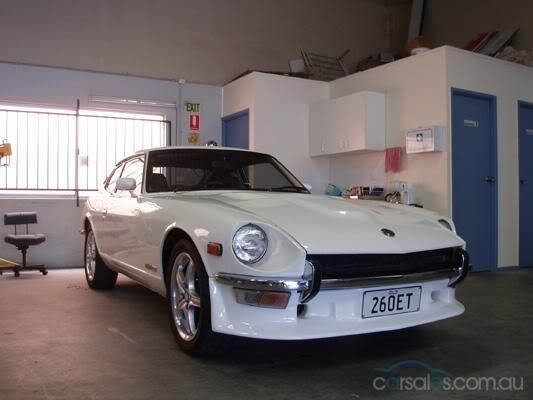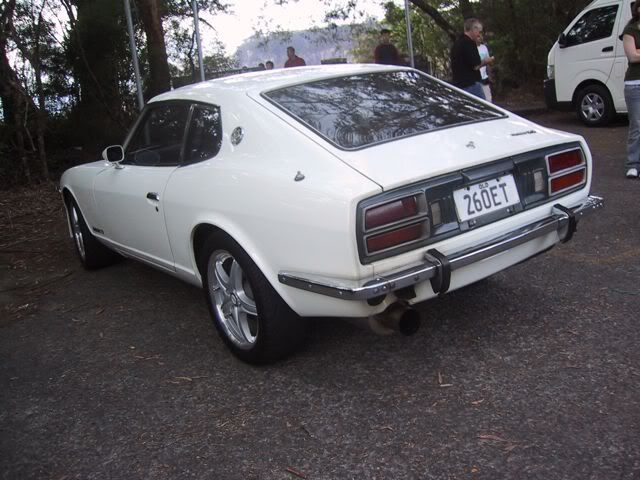 I had been casually looking at the adverts for a good year and nothing decent had come up for sale, then all of a sudden this and 260DET's cars came up for sale at the same time. Should have bought his back then, but as we say hindsight is a . . ..
The owner had just built an L28et engine for the car.
I drove it like this for probably 18 months until the megasquirt computer gave up the ghost. Since I did not want to put another cheap computer back in, the car sat under the carport for 12 months while I saved for parts and worked out what to do. In all honesty I probably blamed the computer a bit too much, as the installation was probably the biggest contributor to how the car ran (it would run right sometimes then rich or lean other times.) The wiring had no screening, a lot of places where insulation was melting through due to no heatsheilding near exhaust and then there were poor solder joints covered in insulation tape.
So at the end of 08 I put a new computer in and redid the engine loom with a fresh flying loom and all new connectors/devices, LS1 coils, deleted distributor etc. I also got the dashboard recovered, played with some electronics and put in FD RX7 seats.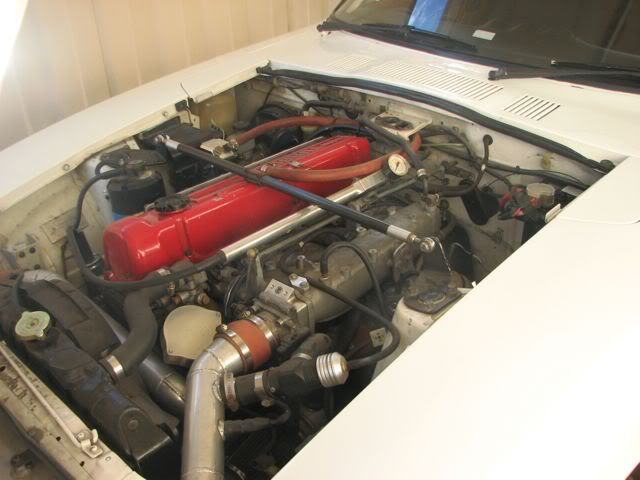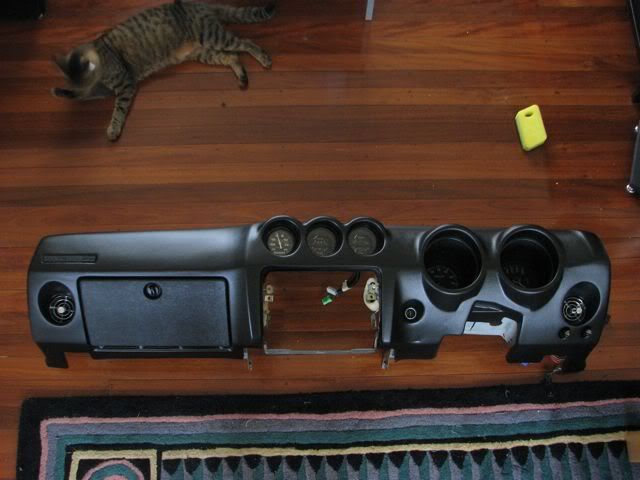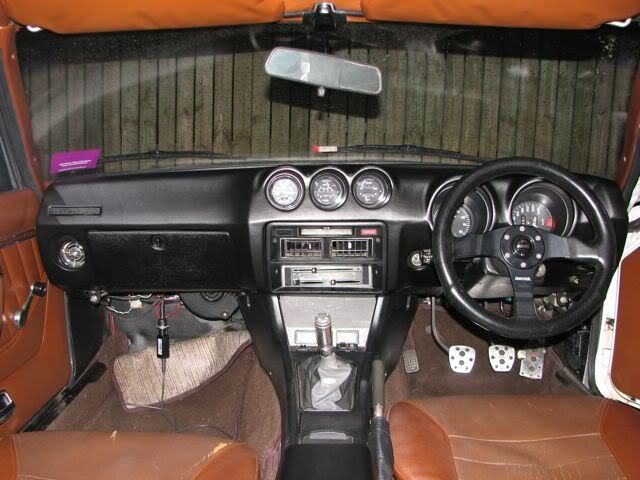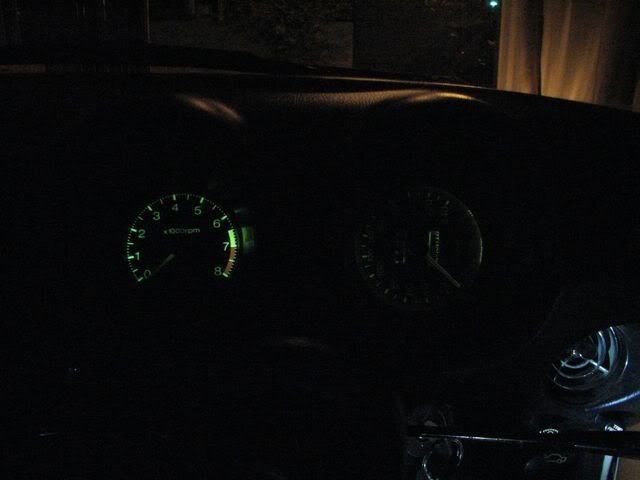 http://forums.hybridz.org/index.php/...54#entry815654
http://forums.hybridz.org/index.php/...04#entry741304
Ran much better with the new tune until end of 09 when I started playing with having the computer control the boost and this happened.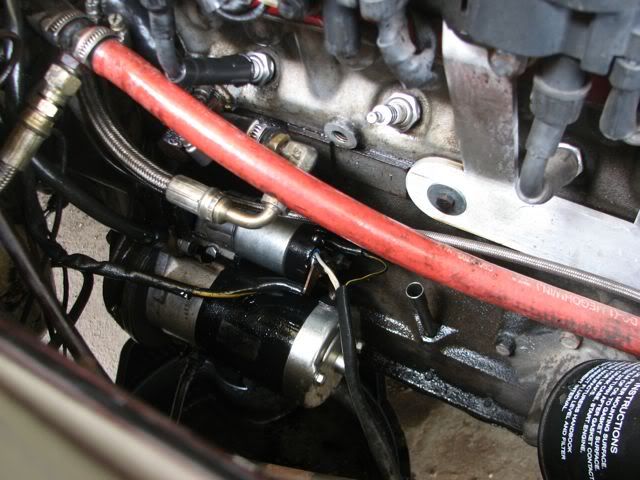 Blown headgasket.
Thought, no worries, will pull head off, take a look, replace gasket, button it all up and drive it while building a real engine for it. Was going to go all out with an L28et, larger cams, bigger turbo, head work, blah blah blah. Well when pulling it down I started to notice more and more things wrong with the engine as I went. Pistons seemed undersized in bore (bore still crosshatched but piston was wearing on skirt and piston was quite loose in bore). Little ends were really tight (rod would stand up all by itself), balancer was welded together (and welded 10 degrees off, no wonder power was down, was running 10deg less then I thought). Crank keyway/woodruff key was shot, bearings were shot blah blah blah.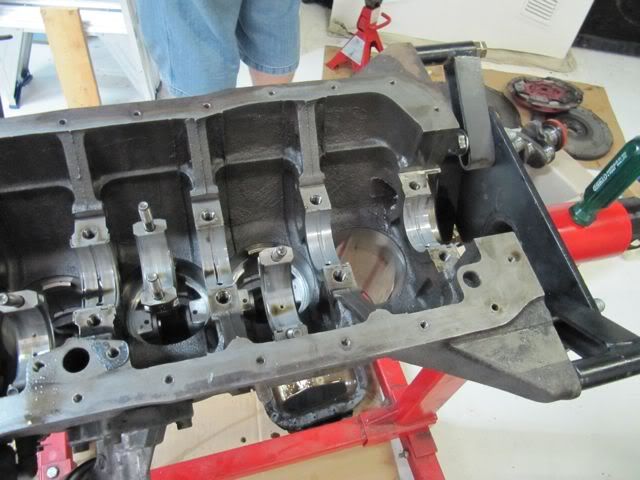 Cylinder 3 standing up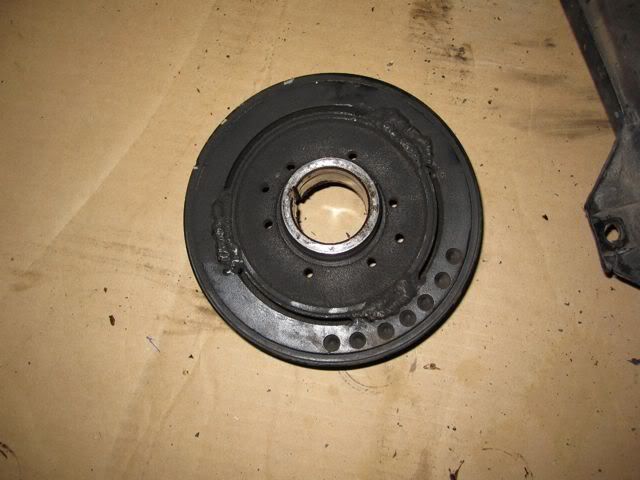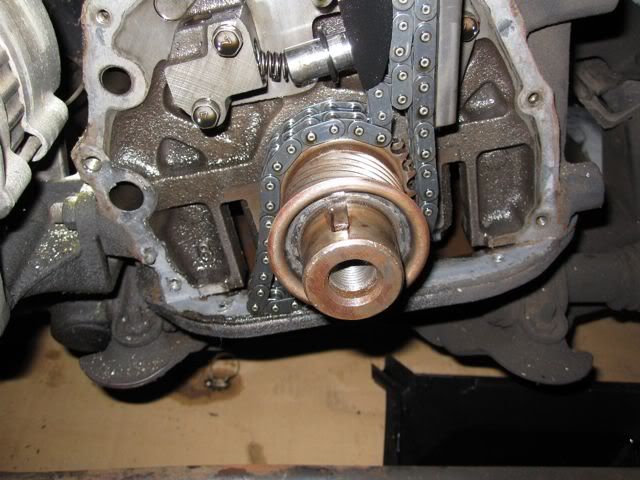 So it was at this stage that my mates brother said "lets just chuck a RB26 in there". T which I replied, "No, I am feeling nostalgic about the L series engine, I might just build another" (had already started buying parts). He proceeded to give me a blank stare followed with, "Let me get this right, you are nostalgic about an engine that is no longer the original displacement (2.8 instead of 2.6), is now fuel injected (all s30 were carb) and is turbo charged (all s30 were NA)".
So at the start of 2010 I bought this.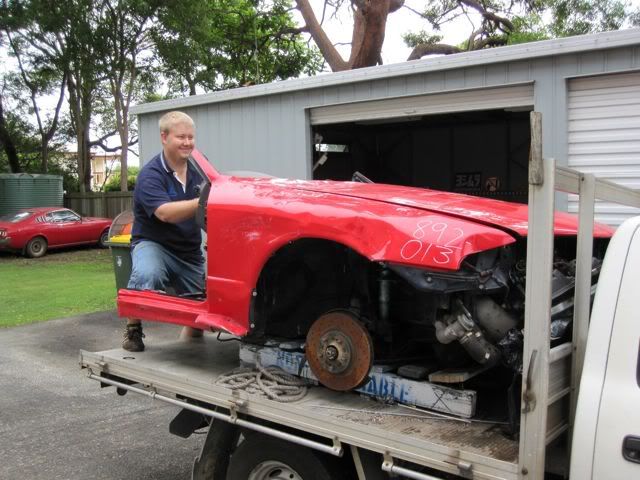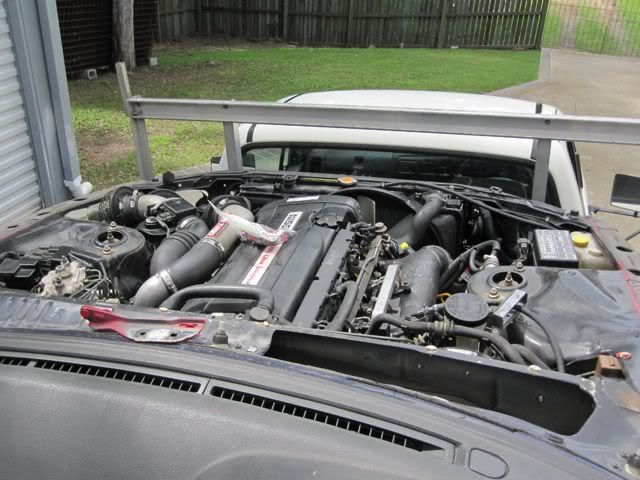 Got the engine sitting on mounts around April, then work stopped as I had to build a shed before my wife had our first child. Around July car was brought back to my new shed where it sat and nothing really happened for the next 6 months (had a lot of money and time spent on the shed).