as mentioned in antoehr thread that some of you might have looked through, Al put a 1gzfe into a liberty.
it cut some 11's around the place.
Al then took it out.
Cracka sold it to me, and i collect it in the morning.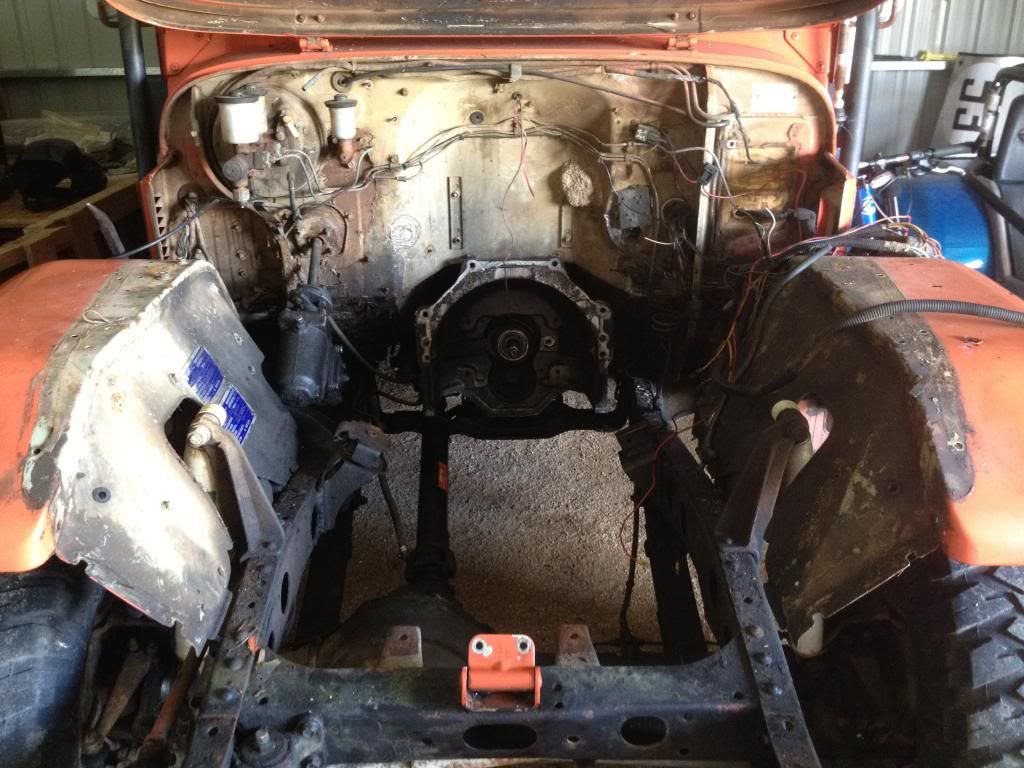 i have room for it in my shorty 40, everyone needs a 1gzfe-tt fishing truck, right?? right??
so this will take a while, the new baby and the house reno will be #1 and #2 with this project #3 in the list....
plan is:
-body off respray back to stock colour (small bits of rust cut out) this has already started, first 3 panels off at the sand blaster as well as the bull bar...
-chassis respray
-rebuild h55f gear bag
-re-do braking system
-1gzfe tt in with slugs and tooth picks replaced
-Al to do finishing touches (anything beyond my ability - possibly most of it)
-go fishing