another quick ebay trawl and a few hundred later and i had myself a bar and plate intercooler on the way from sydney and then i had to find some alloy and a silicone to make my intercooler piping from, i wanted to do as much welding as possible and and do all my bends out of alloy.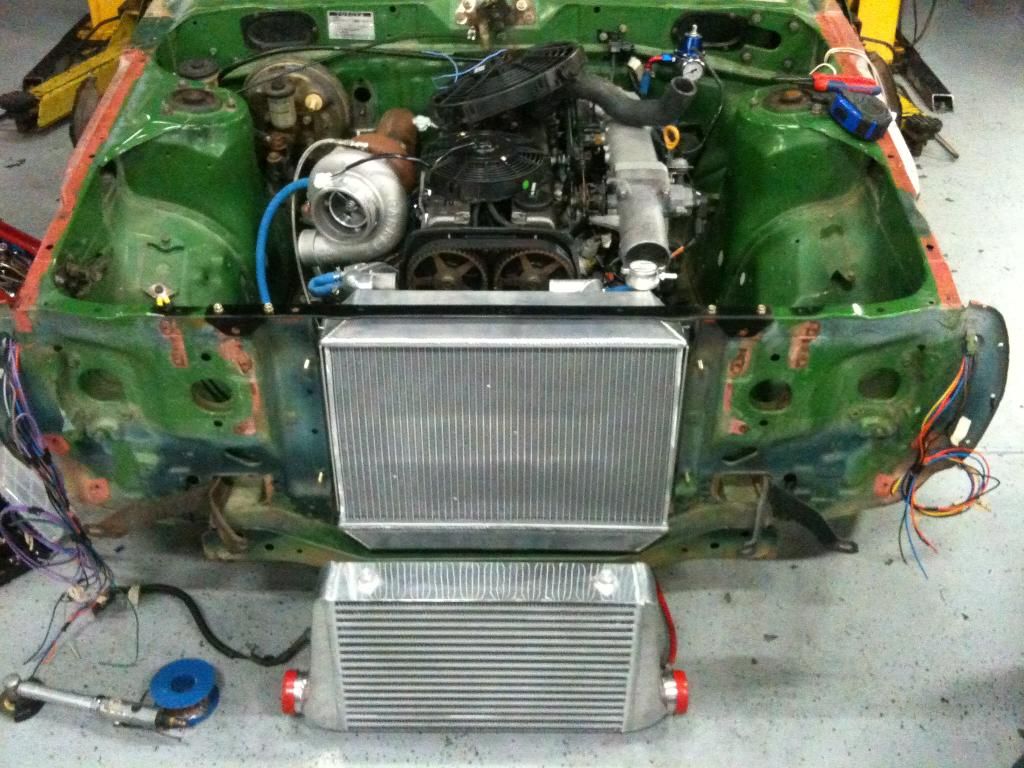 instead of mandrel bends i desided on tight donuts for all the practice,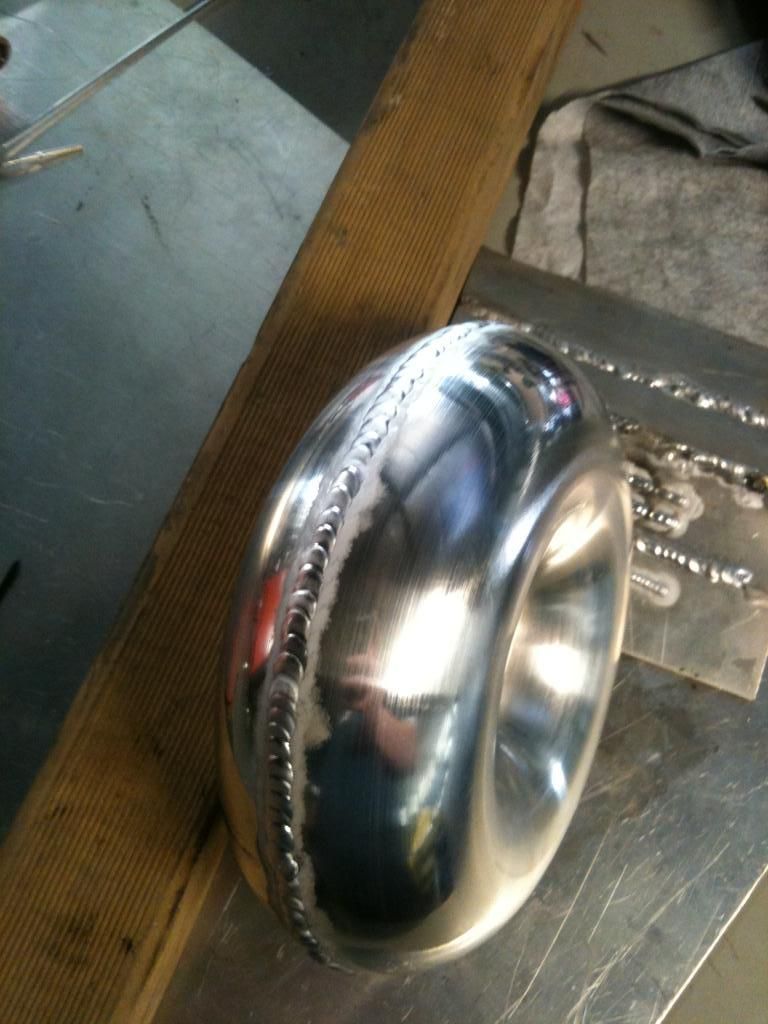 welded some 90* with straights with a bead on the end onto the cooler to join my silicone straights.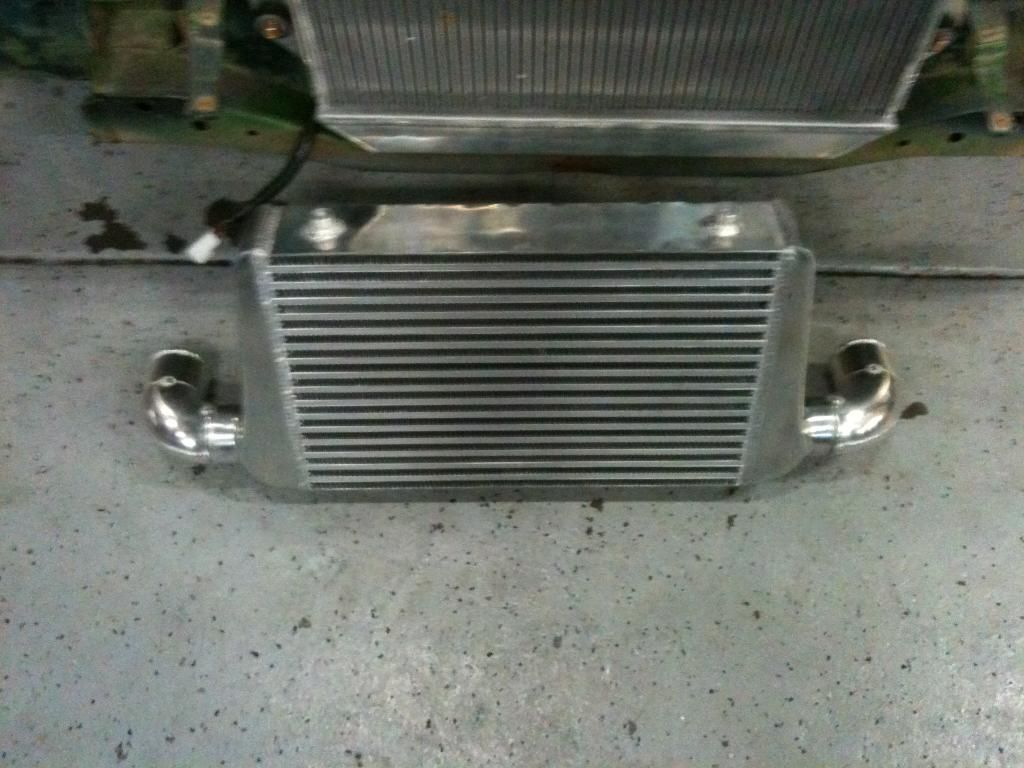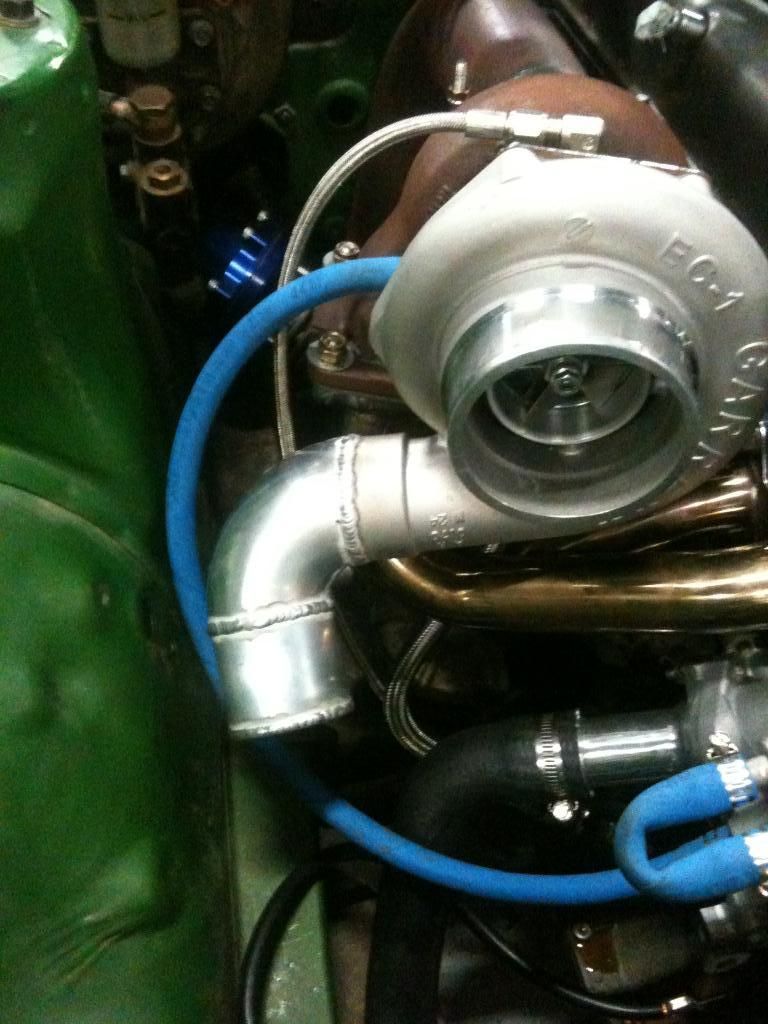 and the same for my turbo, i have had dramas on my silvia where the silicone becomes brittle being so close to the manifold and splits, just wanted to avoid that happening again!!!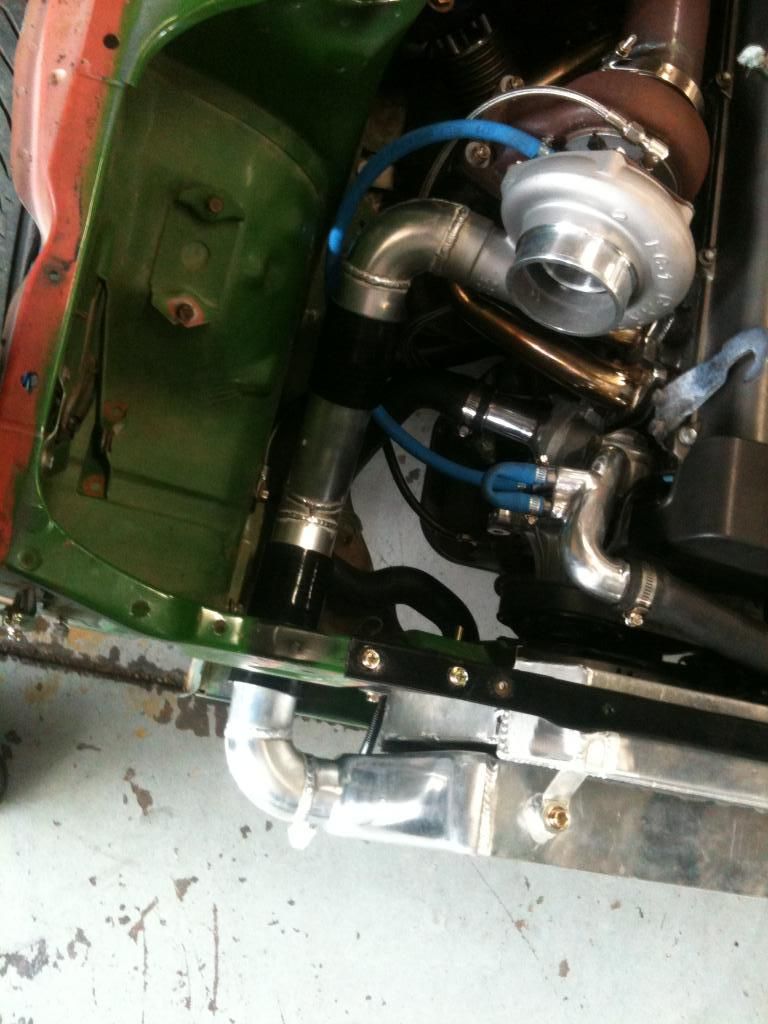 intercooler mounted and first side of the cooler piping done, minus hose clamps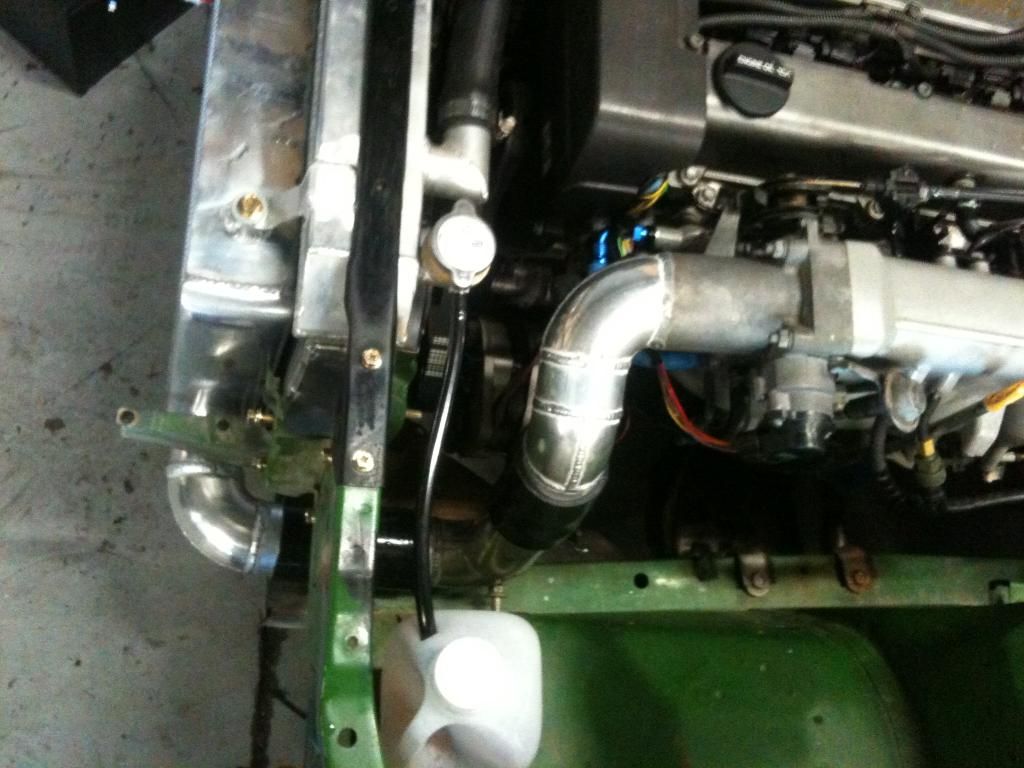 as im shore you can gues this little part took a bit of time, i actually cut as much as i could off the throtle because every CM counts haha but im really chuffed with how it looks and hopefully it will work well.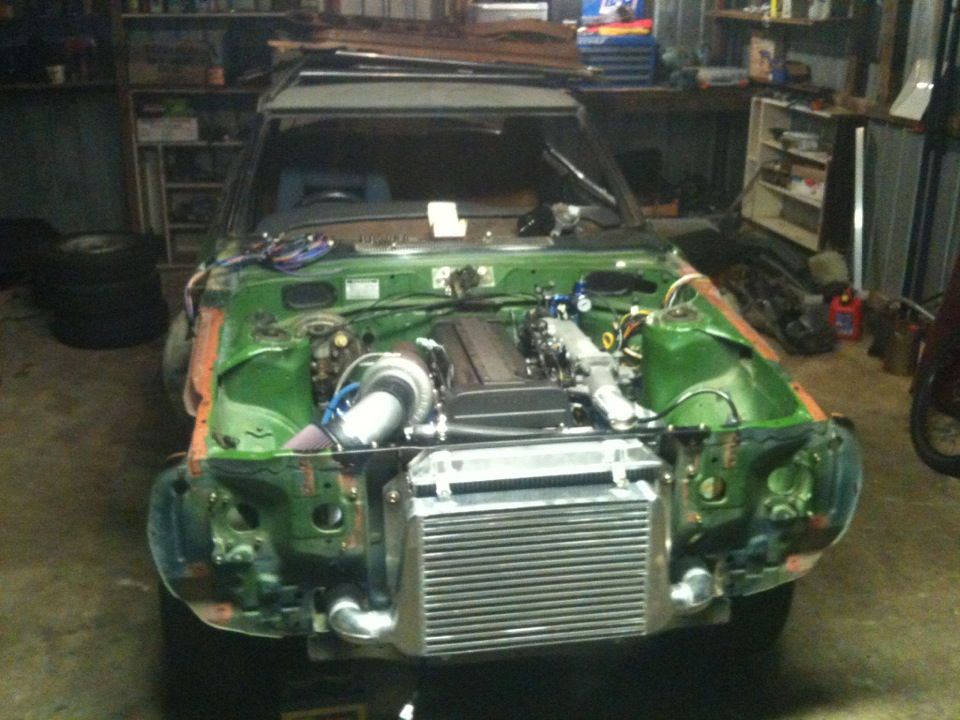 i used a 4x6x9" K&N pod filter autobarn special, cooler works even at idle a hand on each side and you can really feel how much heat is washed off over the core, anyhoooow enough for another night.
next will be gauges and probably trans cooler, cheers Glenn.