So got a bit done yesterday, so basically removed everything from the 28!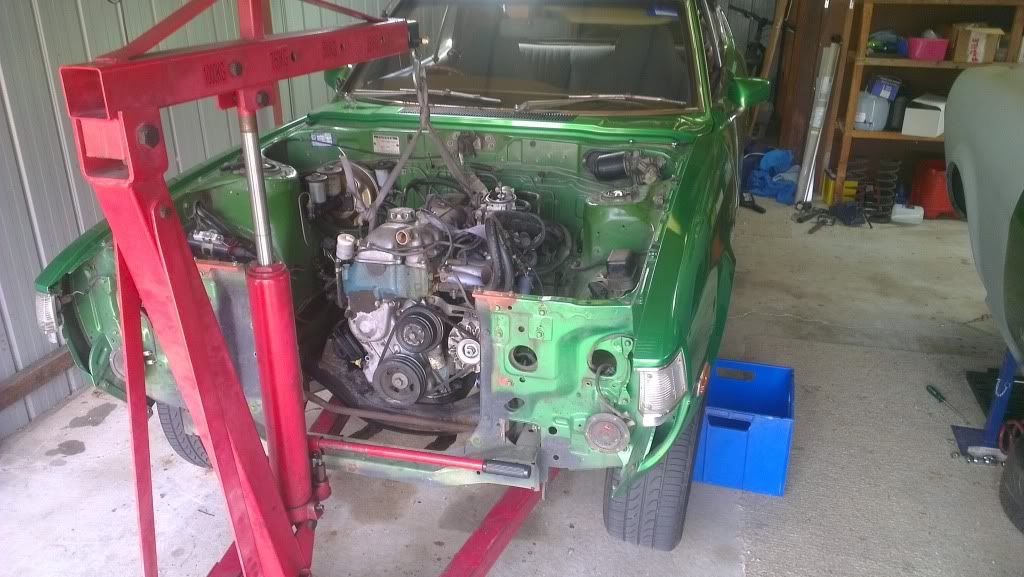 Managed to get it out myself was going to going to get a hand from Seb in the arvo but I'm inpatient!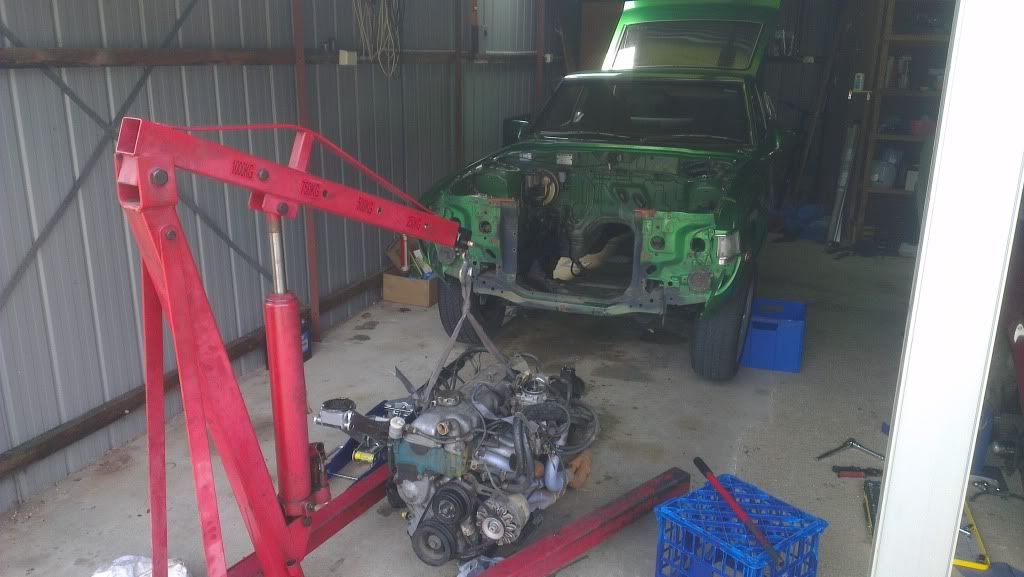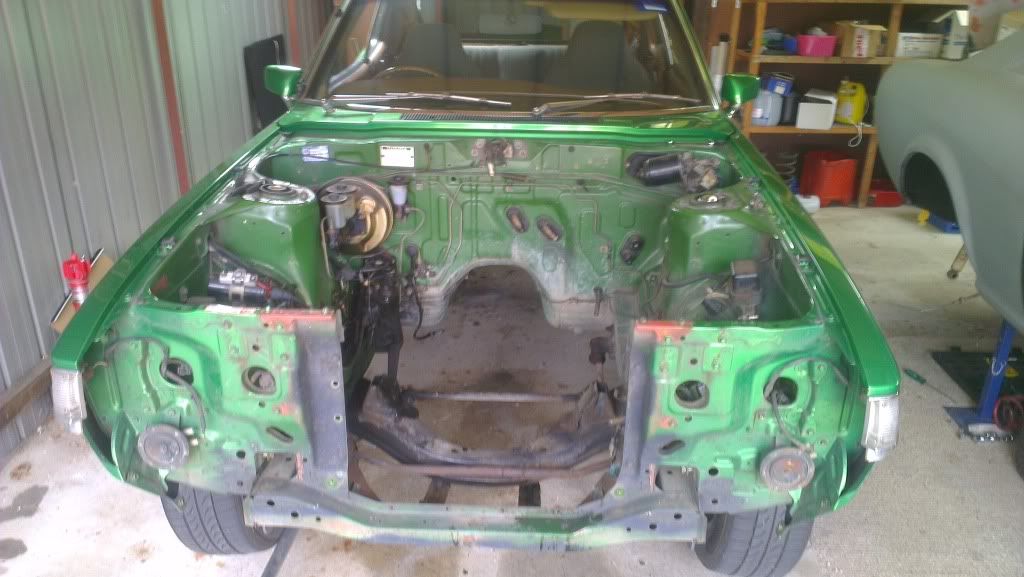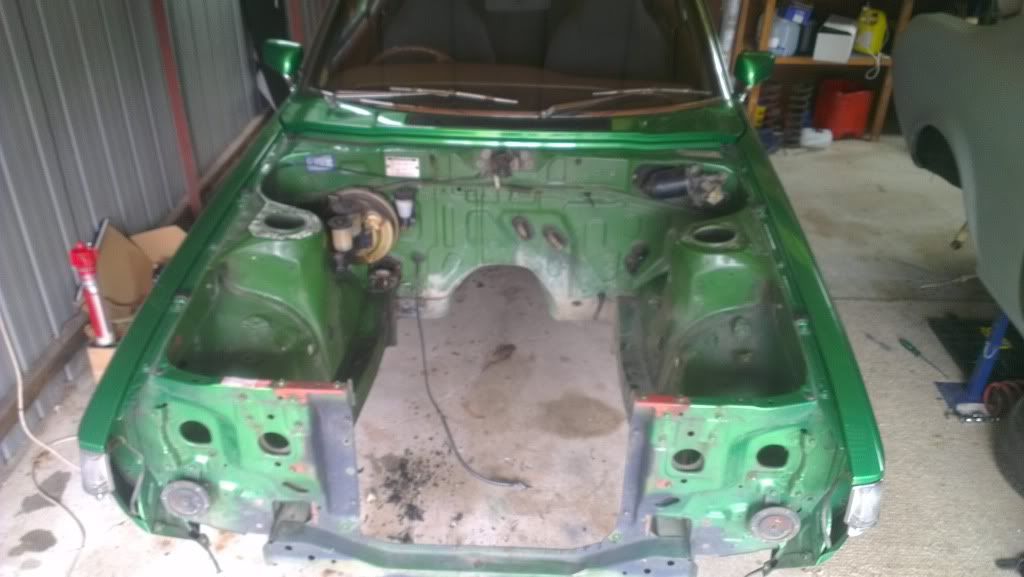 Everything out to make way for the 1JZ powerhouse and the rack and pinion!
All 3 of my toys together, the engine on the hoist is the 1J sorry about the bad picks I dropped my phone the other day and hasn't been the same lol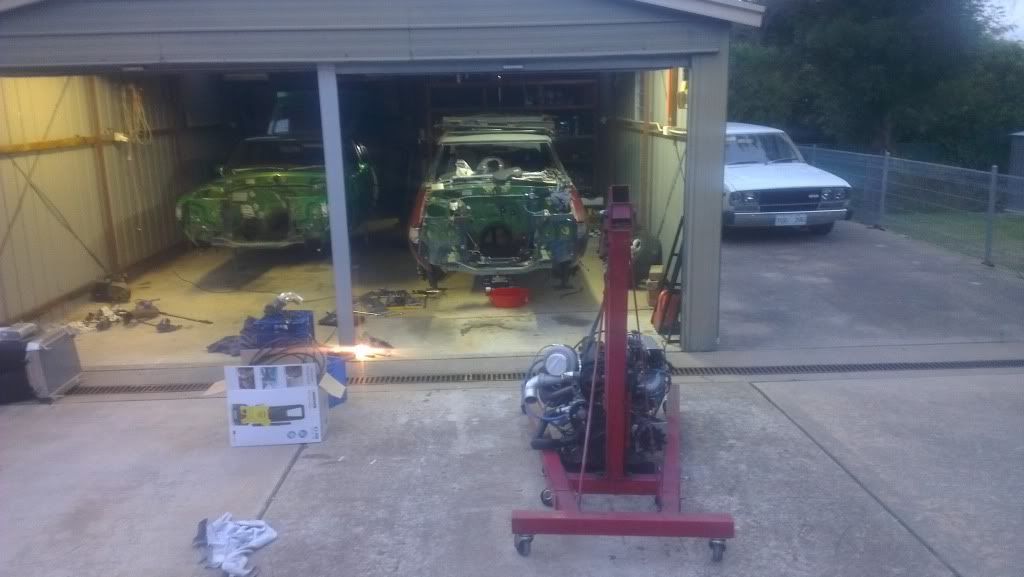 fuck 1j's iv got a hova leeka!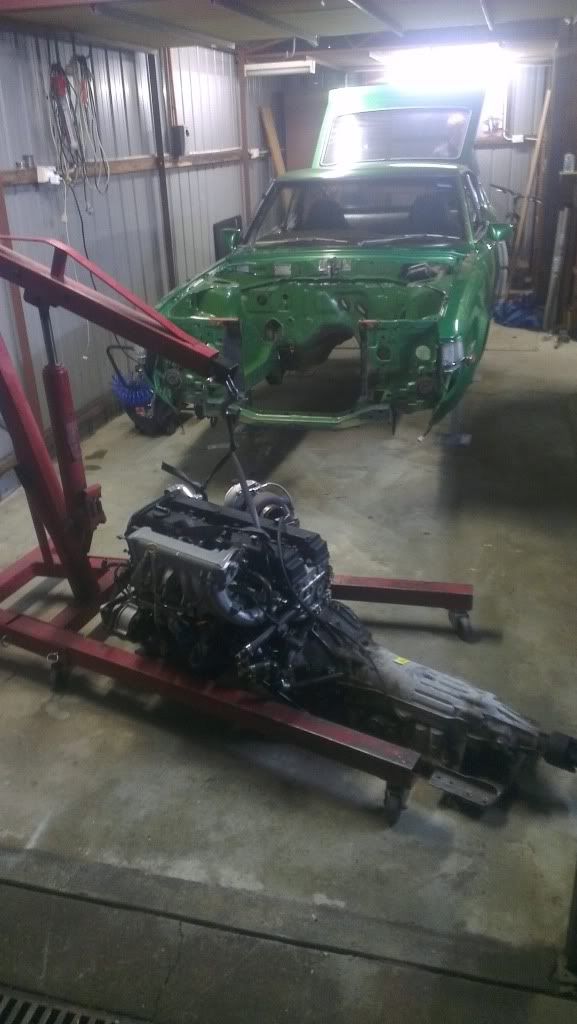 Engine almost ready to go into its new home, just want to paint the x member and put few new bushes in the under the car 2! Ended the night on a low when I fell down the stairs in the shed lucky I had seb over because I was in a lot of pain with my knee it sorta just gave way under me so I'm really hoping I haven't RE-damaged the joint! FFS!!!!!
lots of playing with the wire wheel on my drill and black paint today got all the x member and lower controle arms taken back and painted, new boots and tie rods for my rack, all installed in the car.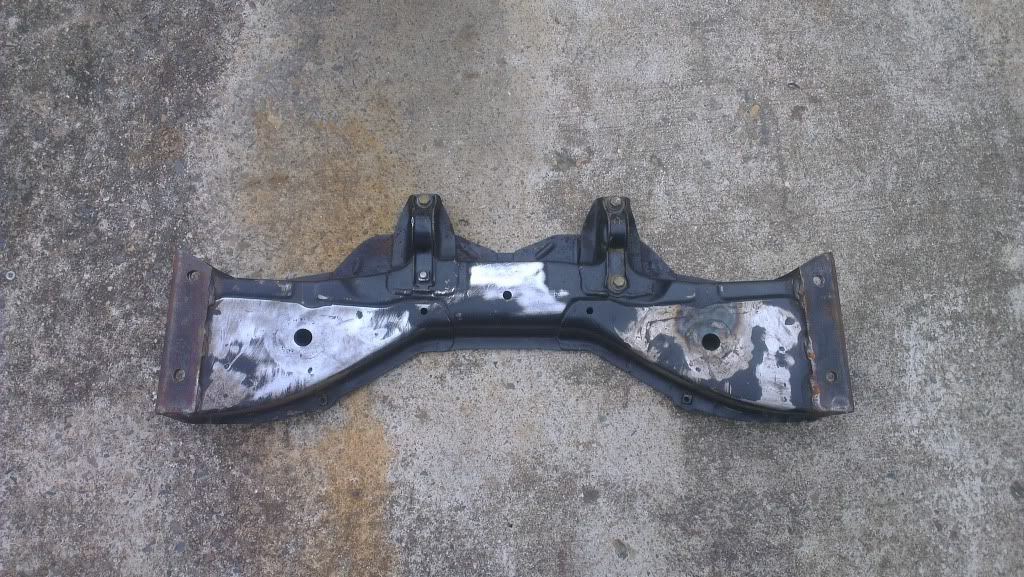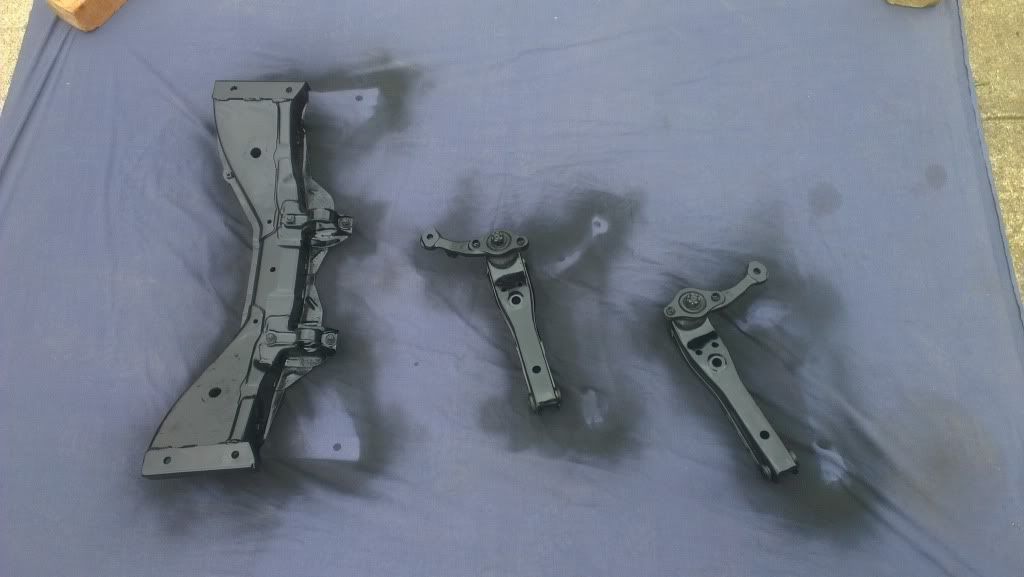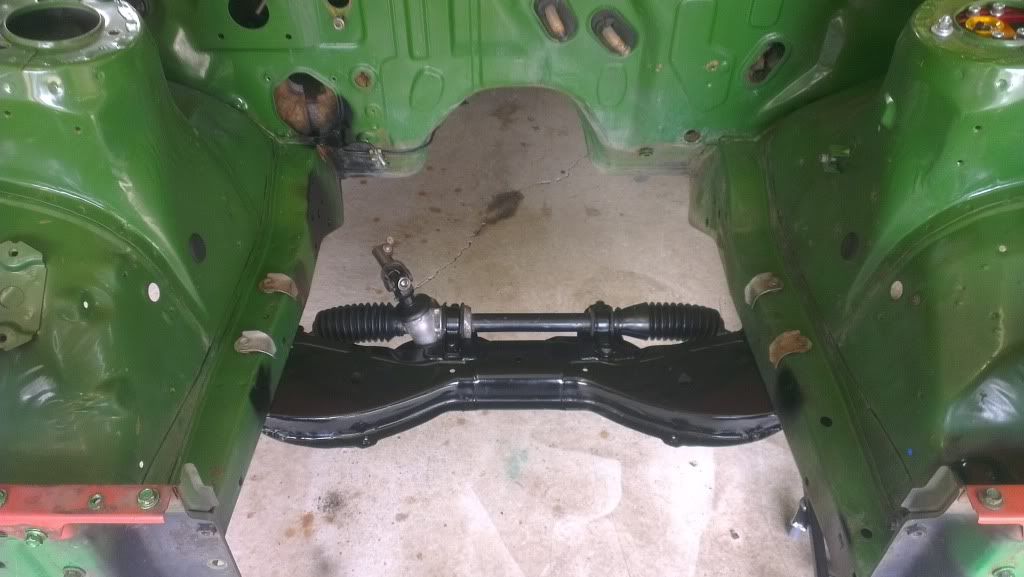 ordered some nolathane traling arm bushes, inner LCA's bushes and radius rod bushes fiured might just replace everything while its all apart (do it once do it right) because the 35yr old bushes probably wont apreciate 300hp!
and now the engine is in its new home hopefully for a while this time! at least untill paint or it lets go no such thing as overboost right? and if you have to move from side to side on the car its good to have 2 cans on the go for motivation (untill you have a few lol)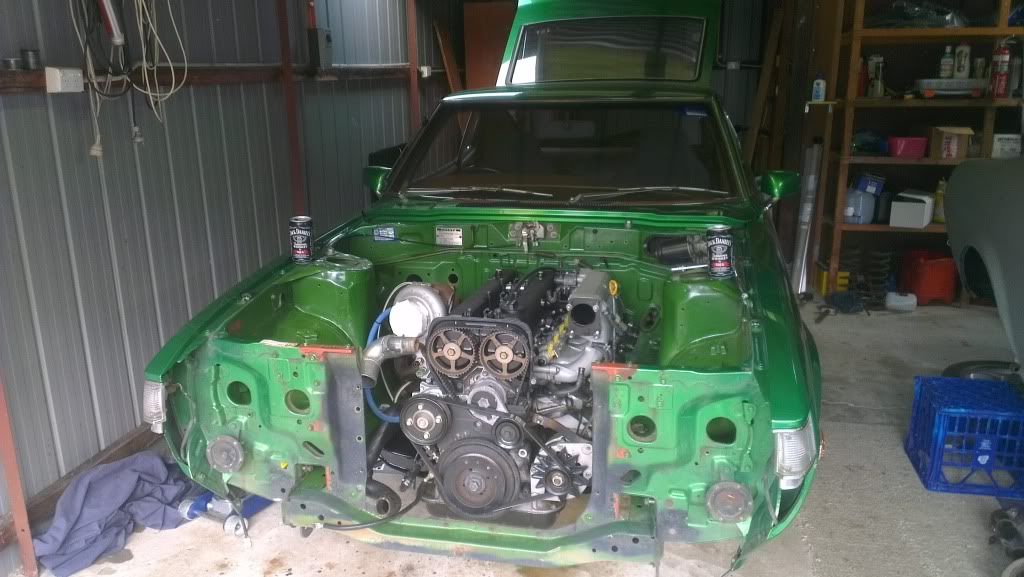 next ill have a look at fuel hard lines before i put the diff back in and send it for tailshaft and handbrake cables, then to work so i can get the boys next door (ACT brakes) to make me some hardlines and make all new braded lines for me.
i borrowed a DIN75L battery form work to see if i could fit it in the spair wheel compartment in the boot but didnt have a lot of luck as it was to tall (even being a euro battery with sunken terminals) so might look into an oddesy battery or something like that (smaller) then start work on a new fuel system for the 28 as the 23 system i made is now no longer good to me keep you all posted.
Cheers, Glenn.