Well, carried on from the other thread about giving the fuck up on this thing and hating it... I've copied some of the old pics as thread was in general, and convoluted with bullshit emo cracka shit because I fucking hated this thing for a few months. :knock:
Bought it maybe 18 months ago from Quenbeyen.
Story is that is's a 73 Kinga ute. Old mate had it for donkeys years, and his daughter wanted it as a first car.
So in went a 1UZ, autronic SMC, W55, CRS/dellows catalogue of bullshit including bellhousing and twin plate clutch and mounts.
Included in many of his mods for daughter P plate duties was:
Sandpapering off all speedo digits above 100kmh.
A comprehensive rewire including maybe 35 relays/fuses/shit drilled through inner guards, and a general fuckupery of everything electrical that is possible.
A VH41 mini booster pre clutch slave to ensure there is absolutely no indication when said very bitey twin plate is going to take up, and it changes based on vacuum and heat.
But the good parts:
9", disc brake rear end with what seems to be a limo of some sort.
Straight body
Nearly zero rust, whatever there is is very minor, no holes in shit. Nothing to care about.
A 1UZ in working order that's good on comp.
So I did what any logical guy would do, fly from brisbane to canberra, strap it around the block and drive it 1400km home in a single sitting.
And it was good. Great drive.
Then. Problem.
And thus we went down the rabbit hole.
The original plan for this thing from the get go was a $5k turbo job, and slowly make the shit that needs to be done get done.
Plan went out the fucking window. Basics are 1UZ unopened with big sump, GT4094 1.19, 50mm gate, big cooler's for everything, Haltech PS2000 and CAN Wideband, Flex fuel sensor, new fuel lines, clean and new everything electrical. All major service items checked over. New/refurb steering box, and a few other bits and pieces. Basically a ground up replacement of everything holden in it.
New Gauges to go in thanks to Speedhut. Illuminate red at night on dial and digits. Should be good.
Reason for no IQ3 is simple. Car is street car, and a dash that cant dim is fucking retarded.
Some new electricy bits.
All thanks to AJ at ABM Wiring. Guy is an absolute legend. If al is turboing stupid things man, then AJ is his counterpart for sparkyness and shit. Every single wire except the interior light wire has been replaced. Every fitting, every light, every connector - everything is deutch DT, andersen or OEM. Zero patience on my part for anything less.
https://www.facebook.com/ABMWiring?ref=br_tf
New heater box. 12v heater and fan combo thingy, hotrod sorta deal. I wanted zero heater pipes and to fuck off the huge bullshit exchanger and blower they have in the HQ's on firewall, much more room for working on engine.
Gauges in, with bespoke carbon fibre dash panel made thanks to AJ/his mate. Gauges recessed in so not streetmachine fuckwit style autometer on check-plate. I would of rathered them be a little deeper but given I was 14,000km away that happens. In person they're nearly perfect and it's great quality.
New relay and mini fuse box.
No pics of the arse end, but a giant 1100cca battery is mounted in a custom box in the tray, with big gauge feed and earths, kill switch, and fuel pump relays beside battery.
So all that's left to do as of now is a bit of tidying up. I'll throw some new headlights in it and replace all globes with new.
Getting AJ to throw a little external LED up above the tray under the rear screen so I can flick a light on if I happen to throw the swag in the back and want to read a book.
After a few months or something (I specifically said to take his time, and just work on it between jobs) it magically shows up to Al's workshop.
And co-incidentally at the same time as my best mate's HQ that's copping a VH41 and antigay treatment.
Groovy winged sump old mate old owner made, which was sitting on the crossmember with two broken engine mounts. Sturdy. A half inch of sikaflex under it fixed the NVH, thanks old guy.
A few days later... The teaser pics started coming. Thanks Al.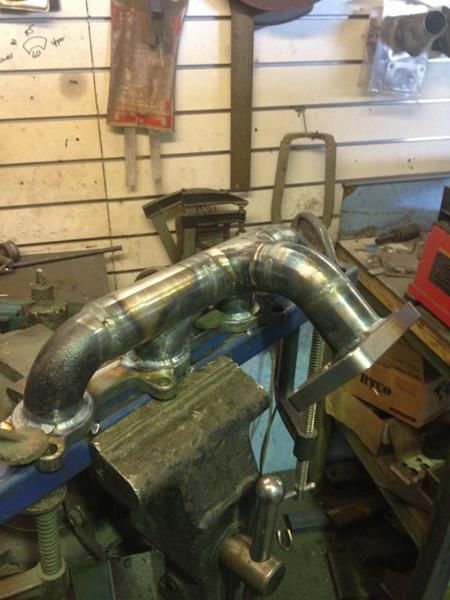 And then something with substance.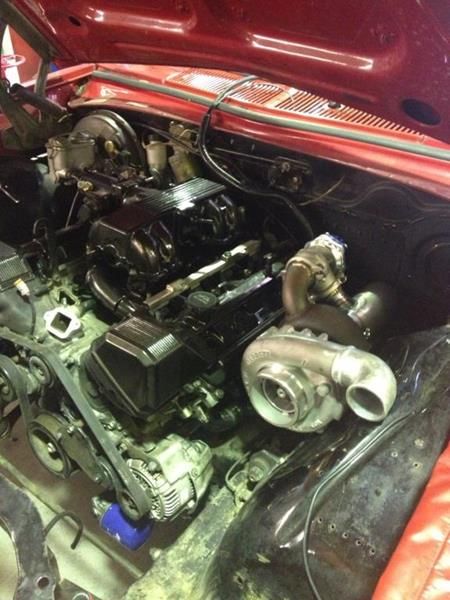 So far the stories Al has shared with me about ripping it apart are priceless.
Twin spigot beatings bashed into the crank. Lolwhy.
Monstorous twin plate setup, with a heavy as fuck pressure plate and big finger pressure....for a fucking stock 1uz and W55.
So right now with me having been either 5000, or 15000km away for most of the work, it's been a legit chequebook racer.
Over the coming weeks while I'm around, the gearbag should be finished, an A340 to within an inch of its life, geoff 'angry gnome' dell converter after he finishes one that fits... Fuel system plumb up and a quick tidy of some wiring and base tune.
I'll trailer it down to OKE20's shop at cleveland for an exhaust and some dyno time to make us all cry from overfuelled E85.
I have my eyes on some 16x8 B45's I'm waiting on old mate to confirm aren't fucked with a few pics, and they'll be thrown on.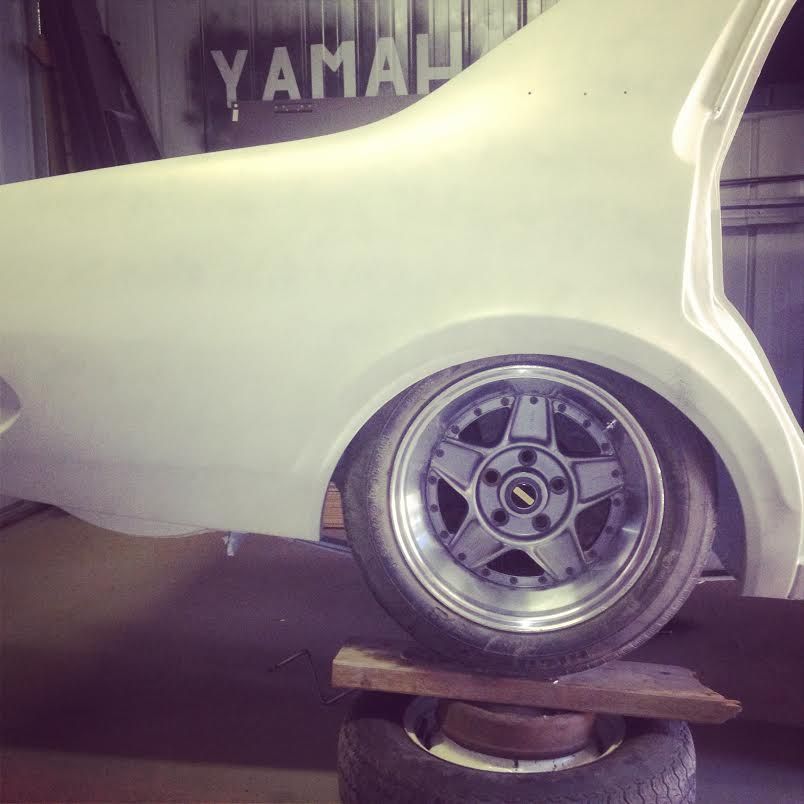 Just need to sort out shocks then so it hooks up and doesnt want to kill me.
Thinking some drop stub axles with lots of castor will be the go, with stock height springs an 90/10's, and just some new munro's or something in the back with caltracs.