So i've been on here for a few years, and haven't contributed much.
Thought i'd start a thread on my ute, more for myself really so i can easily document and see the journey it's been through with me. It's nothing to spectacular compared to most cars on here, but i don't know, some of you may be interested.
It's a Wayne Gardner Racing enhanced VS 5L 5 speed ute. Utes were fairly rare, i've only seen one other on the road, and a couple in magazines/on the net.
Mine was built from a new car, it got Recaro seats with WGR logos, Momo steering wheel with WGR logo horn button, Momo alloy gearknob, full WGR body kit, WGR stickers and badges inside and out, genuine carbon fibre intake snorkel and airbox lid, WGR build plate. Unfortunately it wasnt optioned with the stroker motor built by the race team that was also available at the time. But it does have some nice ceramic coated extractors and a WGR 185kw memcal -i opened up the ecu case and confirmed this, it has WGR 185 writen on the memcal. Does it make a difference? Fuck knows. It's not particularly quick at all, but it does the job.
The original owner also fitted an EB GT rear wing in place of the WGR T wing, and a Quig Tonneau electric roller door style tonneau cover.
He also fitted some fucking ugly chrome Enkei G Zero 18in rims, which came straight off as soon as i got it home, replaced by some more tasteful VY SS wheels.
This thing came into my life back in 2004 when i was working as a mechanic at a Holden dealer. It was traded for something better, and was in kinda rough shape. Rough enough that they didn't want to resell it on the yard, so it was earmarked for wholesale. I stepped in and made an offer, and not long after took it home.
Some early pics from 2004. A good camera can make a car look way cleaner than it really is.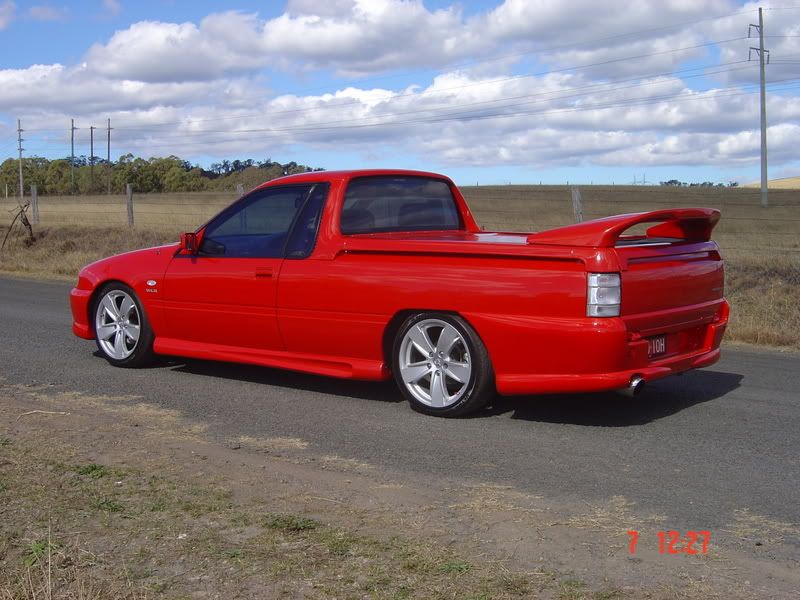 When i got it home, i started doing some research on the WGR built cars. I remembered seeing an old Street Commodores mag from back in the day that had a WGR VS on the cover, so i dug through piles of old magazines until i found it. Then it hit me- "Fuck me, thats my car!"
They also recycled the story for an Awesome Commodores mag too. I have a few copies of both now
Ugly Enkeis are ugly.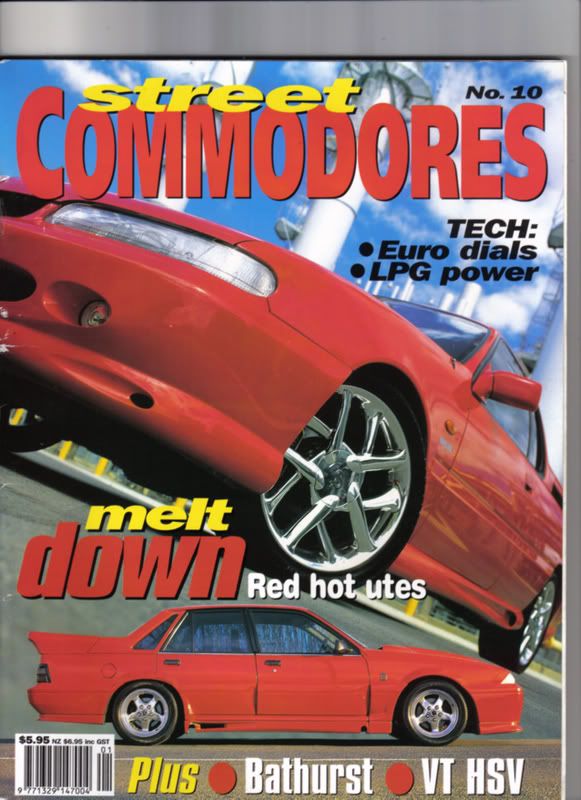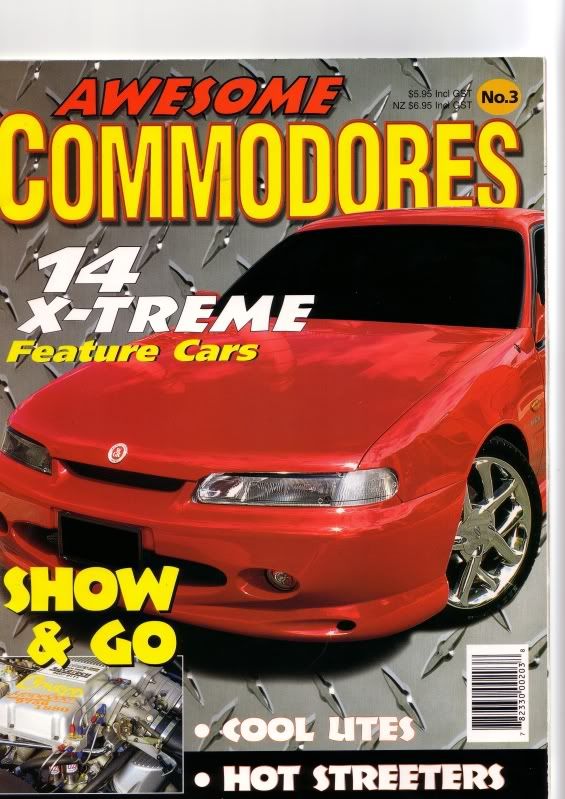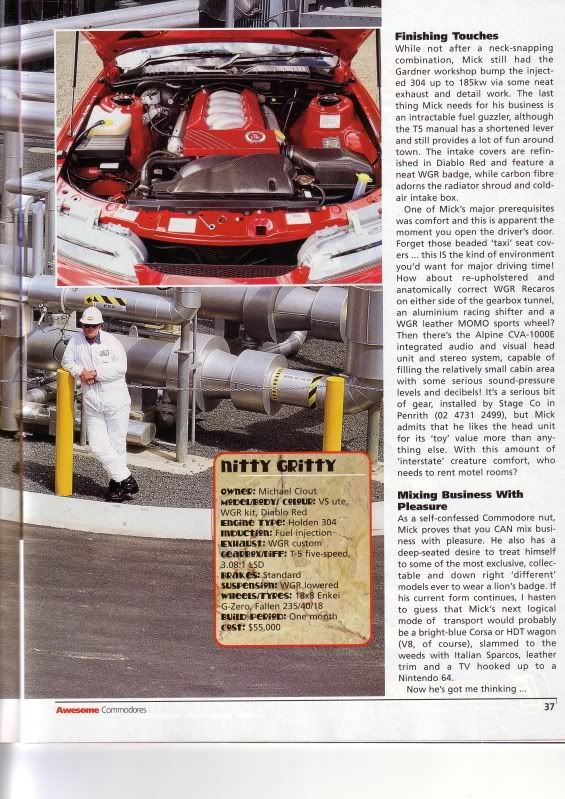 More to come, including skid pics and carnage!