Hey Kents.
Been uhming and ahing about putting this up – those expecting a VRSenator065 or Babs style build are going to be severly disappointed :rotflol: – but being a bit in over my head with current engine build means I wouldn't mind some advice or pointers, along with copping shit for having a PS3 username that doesn't match whats under the bonnet [thanx jonnocunt] means it might be time to man up and make a build thread.
It's a Gemini. Yeah yeah I know half of PF hates them but I don't care. Ive had this thing for 6 odd years now and its gone a bit back and forward with changes, and spent just as much time off the road as it has on it. Started life as the proverbial Nanna car in pretty good shape, packing a terrifying 50kilawasps backed by a Traumatic auto.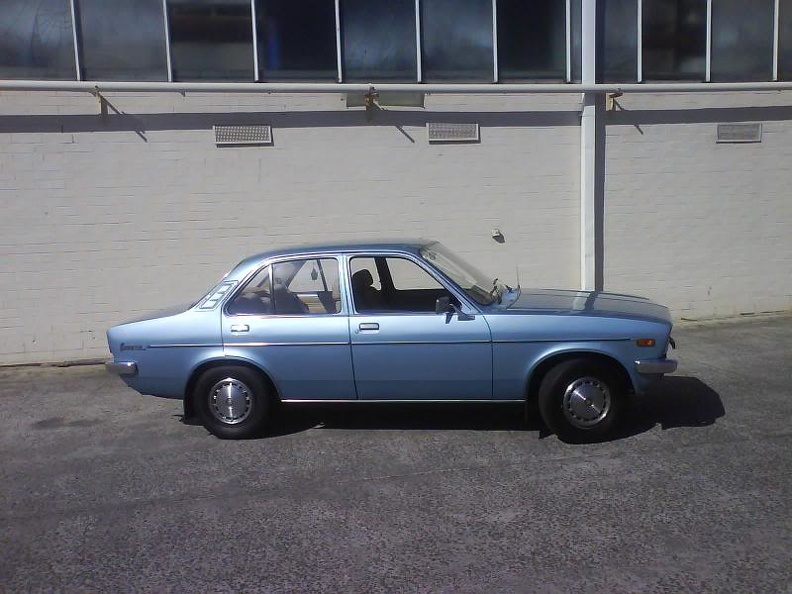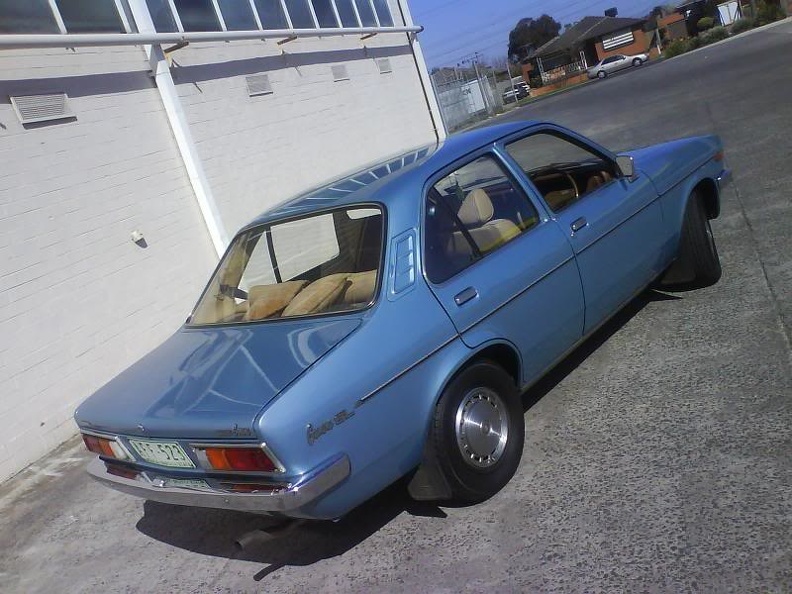 Edo-spec footage of the angry horses in the paddock
Was meant to replace my S15 as a daily and not be modified. Which lasted all of 4 days before I went and put this in it – to my defence I had it lieing around from a car id written off. Itd be stupid not to put it in!
Isuzu G200w DOHC 8V out of a mid-spec Piazza [also come in 1.8 form ex-Gemini ZZ/R]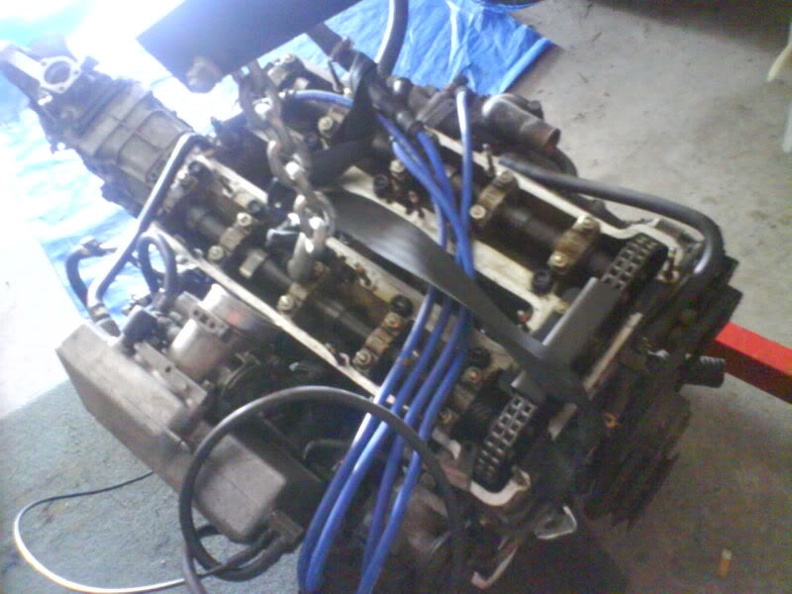 Whacked it in over a weekend with the help of a mate, along with a poxy set of extractors [bends overlapped into the flanges, too close to starter used to fry solenoids] and a VN V6 throttle body I added at a later date to ditch the shitty Siamese throttle body and that was it.
Dodge as fuck fuel system that worked so well I never actually fixed it even with the turbo motor [say what??]
Ended up making 82rwkw on 98RON. Lack of weight meant it got along well and was shitload of fun to drive seeing as it also got a set of springs in it and a locker at the same time as an engine. Used to fry 185s like a champion.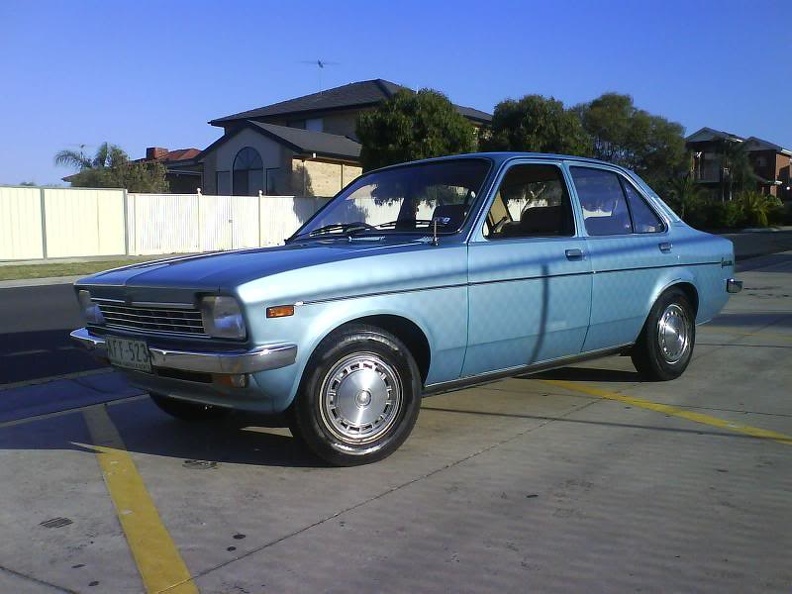 More Edo-spec phone vid of it on the dyno
Drove the cunt around for a year having max-lols suprising things with bigger engines until it started knocking on the freeway. I assume it lost oil pressure – I say assume because I have no oil pressure gauge and the oil warning light was disconnected. Anyway, half an hour from home, was in no mood at the time to stop so just turned the radio up higher. It was only when the noise drowned out the radio that I realized I was in trouble. Still kept going, until engine got so hot it seized shut. Managed to restart it two days later [hence mustve been REALLY hot] but by this point damage had been done and it was knocking its face off from the big ends. Still, sold it for what I paid so gave zero fucks.
This all resulted in my daily looking like this again…
Which is no good if you expect to be able to get to work that's for sure. Dragged the old G161z and auto out from the corner of the garage, through the auto in the bin and pulled the head off.
Head was fucked, 3 out of 4 inlets leaked and 4 out of 4 exhaust valves were munted. So new valves, recut seats and it came back looking like this. Slammed some Crow HD springs in there and a mild turbo grind cam [wait wot?].
Grabbed a Rodeo 4ZE1 lower inlet, put a dodgy cylindrical plenum on it with a XF Throttle, injectors were some Bosch ones, cant remember exactly what.
[img http://www.nick.holdengemini.net/_data/i/upload/2017/07/09/20170709193110-3d3f0a83-me.jpg[/img]
Buttoned it up, threw an Exedy HD clutch on it, 5spd box and threw it in the bay.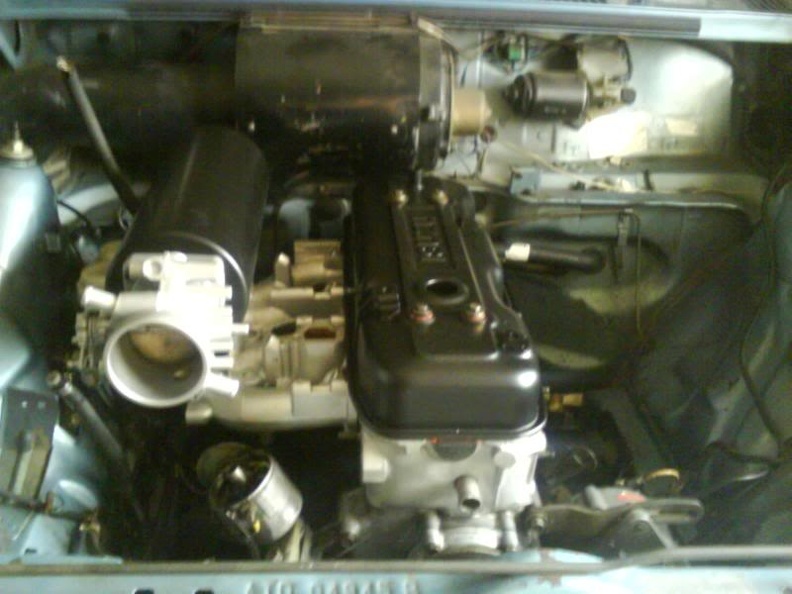 Now I needed a hotside, which I had, except it was meant to go on my other Gemini. Oops. T3/T4 apparently a 500hp roller core, HPC coated manifold, external gate hanging off the rear manifold [Deltagate, which failed pretty quickly]
Hacked up and modified an XR6 Turbo intercooler to fit. Also required some hacking of the car and ditching the square headlights
Wired up a MicroLeb LT10s through a Magna dizzy/single coil setup to run the thing, had it tuned aaaaaaaannnnnnndd thennnnnnnnnnn…
..it ended up at my uncles on ramps because the HD shit itself [replaced it with a 4 puck]
Good view of how the cooler went in. Spewin I couldn't get the grille over it properly though
Reason for clutch shitting itself.
Went orrrright considering it was a stocko motor with the only internal mods being a tiny cam and valve springs. Would light up 2nd gear in the dry on the roll. Good fun. Drove it daily for a year, kaining the absolute shit out of it – 17psi, countless over-boosts/over revs, spinning to 7500rpm. Overheated it a good 15x too [note to self: 12" cheapo chinese fan does not cool well with turbo on engine and cooler blocking airflow]. Then got agro at oil leaks and annoying rattle coming from engine, cracked shits, parked in driveway, threatened to sell it, decided not to, changed mind, decided not to again…you get the picture.
How it looked before I pulled it off the road and stripped it to a shell to start the rebuild.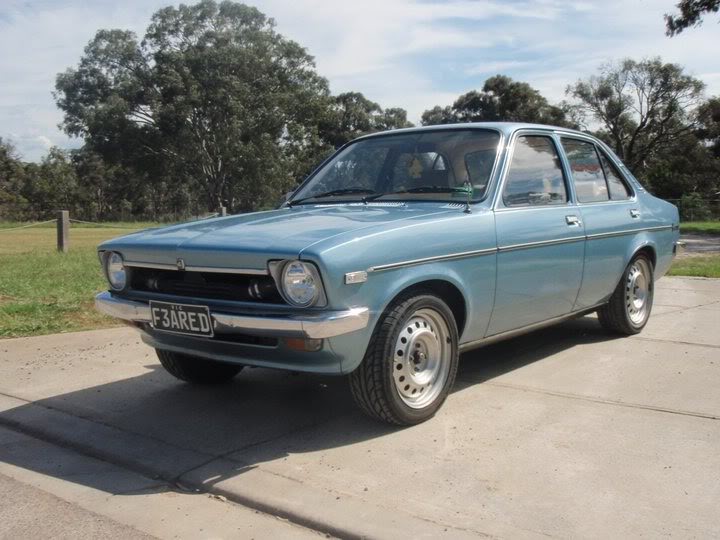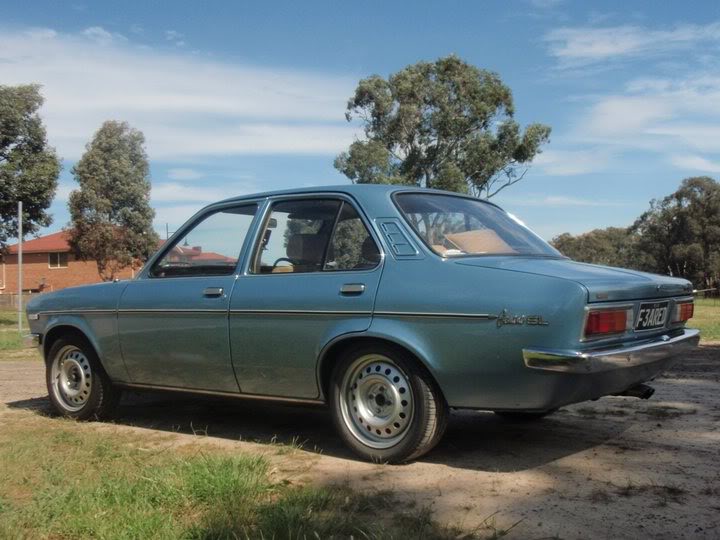 More tomorrow when I can be fucked typing.
Nick-