Have refrained from putting this one up because, well, absolutely SFA has happened over the past 18months or so, but expecting a lot of progress shortly so here goes. Bit of a pic dump to catch up but we will start on some somewhat-related background. Begin Cool Story Bro. A few years ago now I screwed together an L67 powered VS for the nopics to use as a daily. Started with a basket case her dad for some strange reason had sitting in his carport. Photos cannot accurately convey how shit the thing was.
Went through the whole thing and gave it a quick respray, replaced the whole interior [fucking cats] new suspension etc only for the thing to blow a headgasket a week after being on the road. Replaced dead engine with L67, Berlina trim, new rad, new this, new that, and so on. The result was, for a rush job, surprisingly half decent.
And then the headaches started. Kept dumping its coolant on shut off – went through three radiators before we discovered it was the cheap aftermarket rads that were causing it – filler neck area wasn't machined right so once the cap would soften up it would start to leak. Then the auto went. Then two power windows. The seat went into autofullysick mode [it reclines by itself]. Then the exhaust fell off. Then the front brakes caught fire. Replaced them with new ones, then they caught fire again. The roof lining and all the plastic trims around the back window feel down. The ignition barrel broke. Then the panhard mount snapped. Then her brother crashed it.
/CSH
So because my nopics is as broken as I am and apparently learnt nothing during the VS Saga, she suggested we get something else and build that instead. Rules were it had to be light, RWD and manual. MX5's were ruled out early on by the boss as being too girly, K series Corollas too ugly, T series Celicas too hard to find, Z cars too exxy. Which literally left us with the PF perennial favourite the E30, or a Gemini.
Couldn't find a decent 6cyl E30 in budget to play with sooo…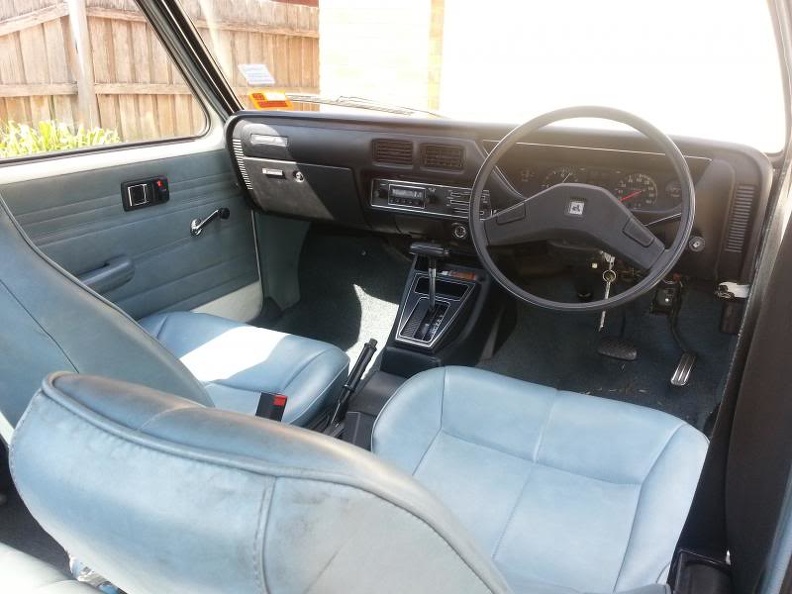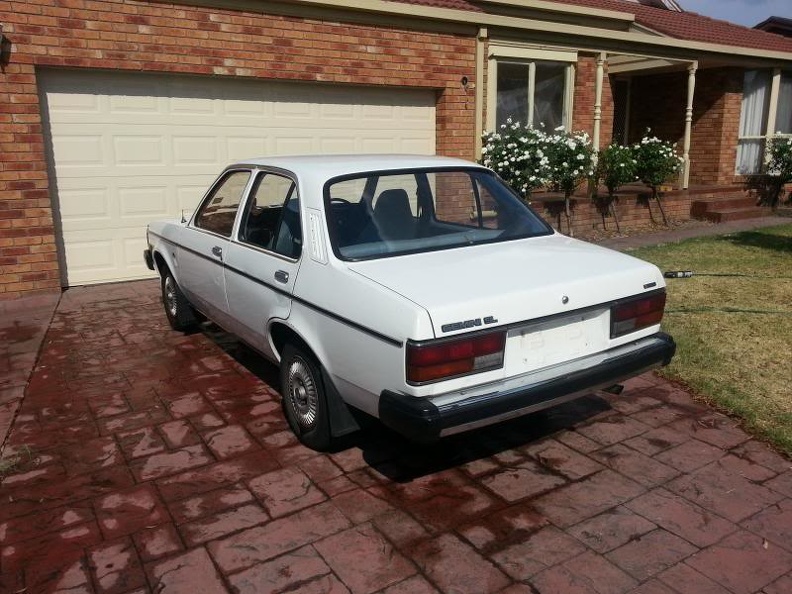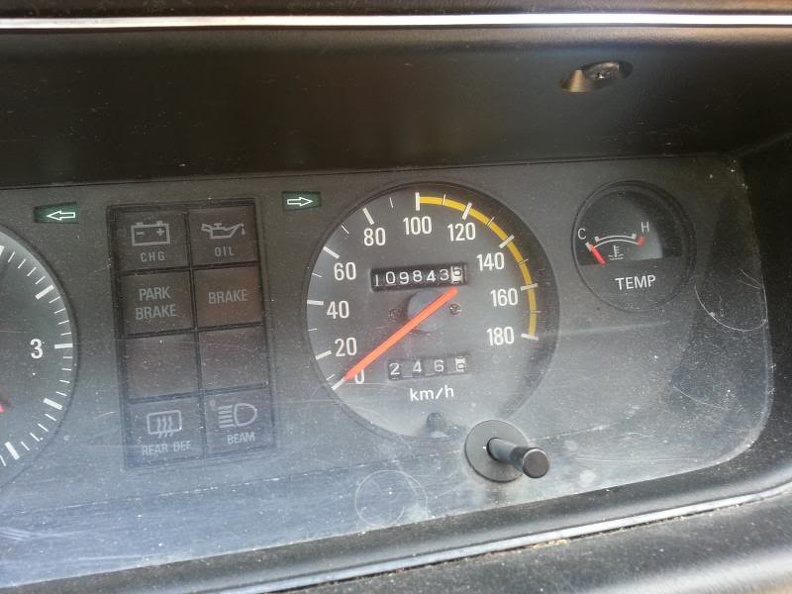 Yes the k's are legit. Two owner car – retiree for most, young kid for 12months. It leaked water and no longer ran and he didn't know why – leak was welsh plug at back of block which he never would have found, and he forgot to connect the alternator [runs the fuel pump in these] which is why it wouldn't run. So out it came, resealed inlet, new sump gasket, new front and rear mains, new water pump, new welsh plugs etc. Basically everything except valve stems and headgasket, which would come to bite me in the arse later.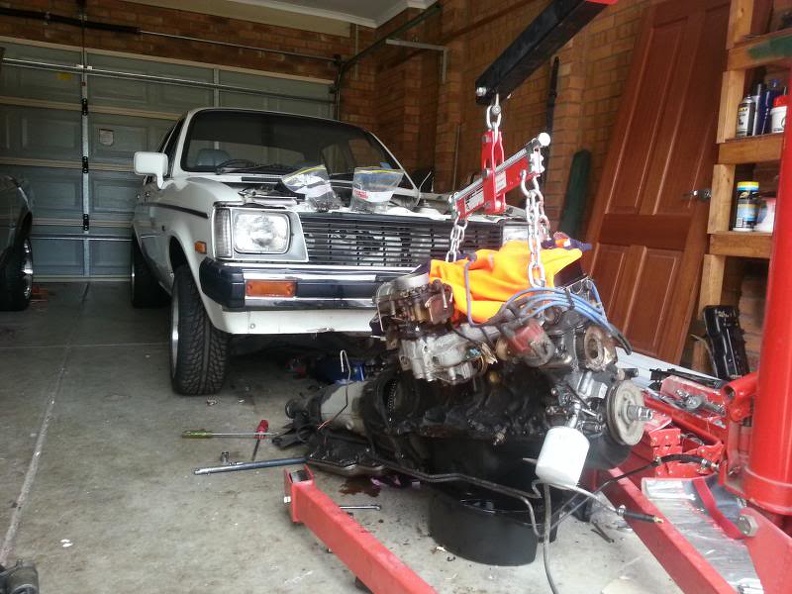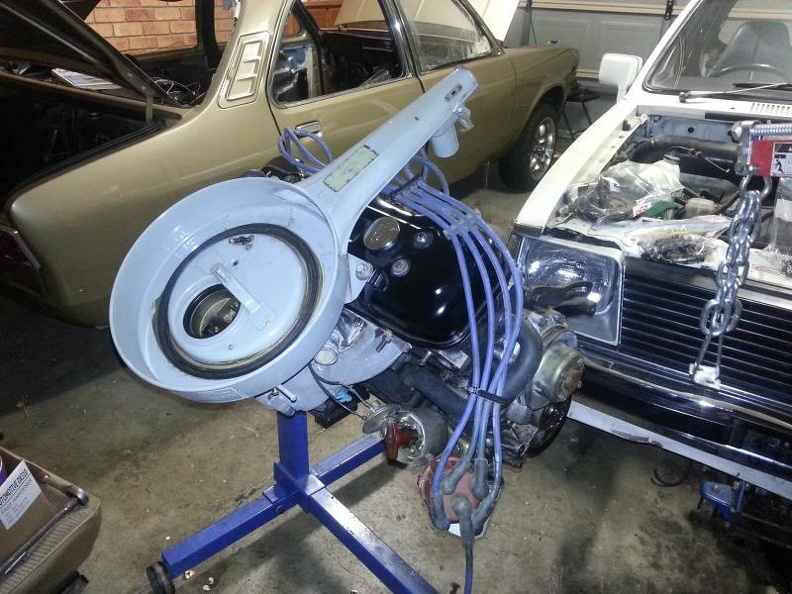 Rebuilt the front end with nolathane, new ball joints, Gabriel shocks and a "slight" altitude adjustment.
Set of 15x7 BBS RS Copies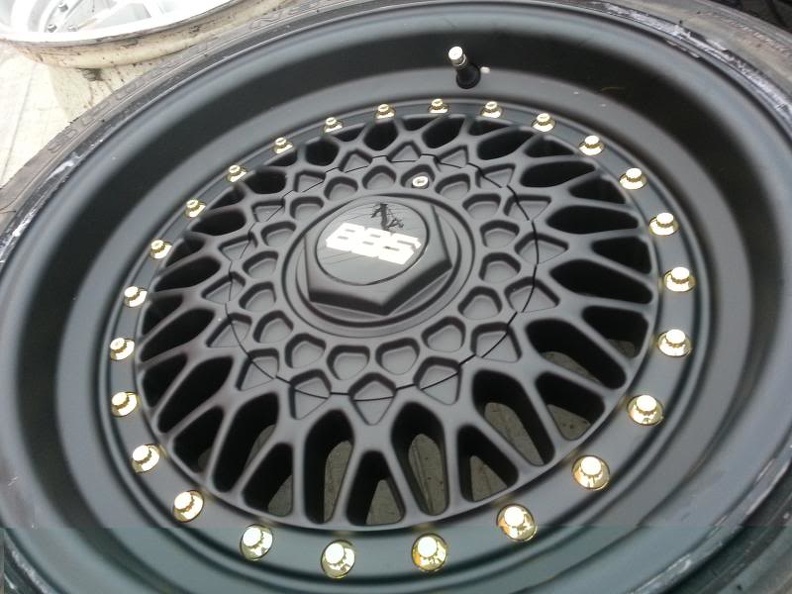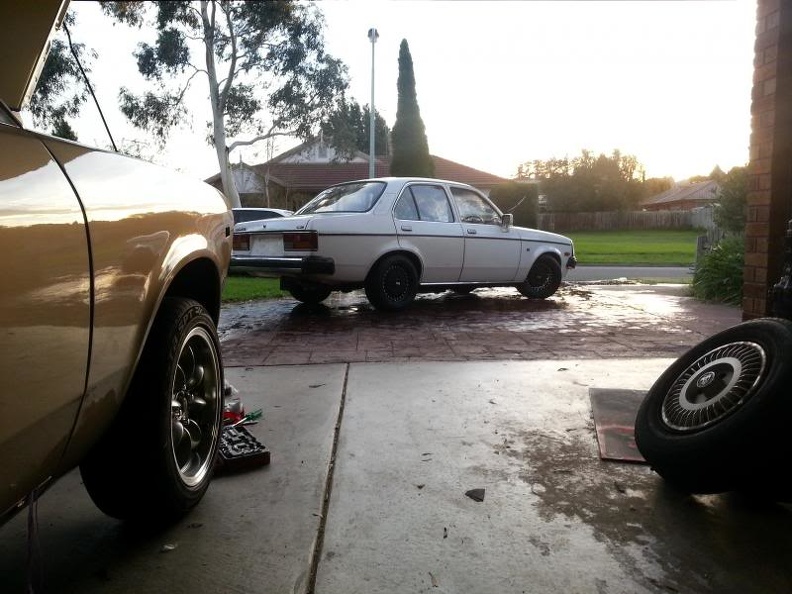 And done. Sort of. With what was planned long term, I figured it might be a wise idea to teach the girl how to drive. No13b_Cunt organized a skid pan day, so what better than to drive up from melb to rag on the thing all day long? Did I mention we literally got it registered THAT week and hadn't driven more than 10km in it? No drama…
Skids n shit.
So not only did it survive the merciless thrashing on the pan, but it did it without hiccup and without using more than 8.5L/100. The bug had well and truly bitten the nopics at this point. Next up stereo, the boss demanded the interior appear as near as standard as possible. Never got to finish this but heres what we have/had. It's a marine stereo so comes with a separate wired remote w/ screen that will go in the centre console, allowing everything to be hidden.
Sadly at this point, the engine began to expire. Remember me not changing the headgasket and valve stems? It began to consume 4L of oil in under 1000km, which resulted in a lovely letter from the EPA because some tree hugger lagged us in.
The plan was, at this point, to throw another running stocker in and rebuild the original one with a few mods. This time I thought, for the sake of 90bucks, ill throw a VRS at the "running" engine. You can see where this goes.
Off to the machinist we go, assembly done by me at home. Is as follows:
G161z Block/Crank/Rods
Federal Mogul cast G180z Pistons and rings [2nd o/s, 84.5mm]
Approx 9:1 CR and 1700cc
Reground cam to suit
Big valve [42mm inlet] head, full reco
HD Valve springs, "mild" cam
At this point, she-who-whinge-a-lot declared she wasn't happy with the graze down the passenger side of the car and wanted the whole thing resprayed. No amount of pleading from a mate and I to leave it alone would sway her. She'd also managed to find a photo online of a modified Gemini ZZ/R and demanded I help her make it look like that, just to make my life that little bit more difficult.
Which means I needed the JDM front apron, the ZZ bonnet vents, hard plastic bars and the rear wing. Fortunately, fibreglass copies exist. Unfortunately, fibreglass is actually the worlds worst material because inevitably you need to spend 11 billion hours getting it right.
Eg.
Have spent a few hours with a file removing excess material. Still need to fill in all the gaps and voids etc. Not pictured are OEM ZZ/Z rear spoiler [its ABS plastic! How posh!] and fibreglass bars.
Wont bore you with a million photos of the same thing, but this is the sort of shit I had to deal with panel wise.
Painted the bay black while I was at it because this thing will leak oil when im finished with it. Plus ceebs with shiny engine bays, aint nobody got time for that.
Sent it away to get painted. Was going to do it myself, but selling house etc means I no longer had a garage to do it in.
In the meantime, kept working on engine. Spec list was pretty devoid of inlet/exhaust details. Heres the what.
Hi rise turbro manifold with merge collector. Kinugawa turbo, cant remember the spec but its meant for an SR of some sort, was 450ish plus HP apparently. Should be more than enough to see it hit 170ish rwkw. Inlet is Rodeo 4ZE1 runers, "Custom" piece of pipe I mean plenum, XF throttle. GTR injectors are a straight drop in.
Note: Oil line goes around the back with water lines, I re did it. Also shortened the water lines too.
Problem is, turbo comp cover needed rotating….which means wastegate mount is now on opposite side to wastegate flap. Fucked around with cardboard and ally on works bender a bit just to see if I could get it to work.
It does, but I don't like it. Think I might be better off getting a plate TIG'd onto the front cover.
Theres an EMS 8860 and loom in there somewhere. Plan is to run a single LS1 coil, using as many GM/Delco parts [sensors etc] as possible. NFI what im going to do about IACV. Steve reckons it wont be a problem, just depends on how lumpy the "mild" [and by mild I mean biggest that could be ground on standard stick LOL] turbo cam goes.
Intercooler was the bargain of the year, $100 for a custom made Plazmaman to suit Gemini. Would have been a straight bolt in except, having been in a prang before this thing wasn't 100% up front so had to open up a hole in the radiator support for the cooler piping to fit through. Fits behind the grille too.
As of this weekend. 2k solid in the original colour [Alabaster White], getting cut back and polished and we should be getting it back Monday arvo.
Should probably mention that there is a deadline on this too – rego on mrs daily runs out in October. Here we go again…