While the Supra is in the (Slow) build, I need a fun cheap car!
Basically, its a 2001 Echo Sportivo The No Pics (GF back then) bought for 16k. Pretty much an ex demo. Its been a great, faultless car, and the no pics wont sell it lol.
Its currently got 130k kms on it. There are battle scars from the station, but Im not too worried about those!
Spec:
2001 Sportivo Echo
1NZ-FE (1.5)
Fully spec from Factory (Dual Airbags and ABS which were the options back then)
Its basically a Vitz RS, but miss out on rear Disc Brakes
Originally picture back in 2002 (With my old 1J IS200 in the background!)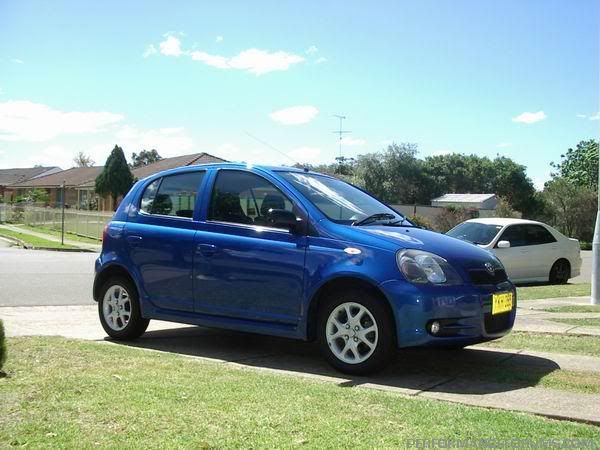 Engine:
Blitz Supercharger Kit
5 Zigen Headers
2 1/4" exhaust
Hi Flow Cat
Fujitsubo Wagolis Axel Back
E-Manage Ultimate
Driveline:
Exedy HD Clutch
Suspension:
Ohlins PCV Coilovers
Cusco Camber top
Cusco front Strut Brace
Whiteline rear sway bar
Brakes:
F: Porsche 996 4 Piston Brembo Calipers
R: Vitz RS Disc Conversion (Not Fitted yet)
HEL Braided Brake line
Wheels/Tyres:
Rays TE37 15 x 7 +35
195/50/15 Advan AD08r
Interior/Exterior:
Jimze CF Gauge Pod
TRD Oil Temp/Water Temp and Boost gauge
Kenwood BT Headunit
Infinity 6" Plits
Kenwood 6 x 9
Velo fixed Race seat
Huran Seat rail
TRD Gearknob
Original Vitz LED tail lights
OEM Body Kit
Kouki Vitz front lip
Vitz badges
Did a Marulan day back in 2010...it just occurred to me, that the Potenzas RE001 i bought lasted 6 years! Added those and Enkei Wheels and Fujitsubo Wagolis axel back in 2010
Added Tein S-STech Springs after that track day
Quite liked the Enkei Barrels
SSRs no good lol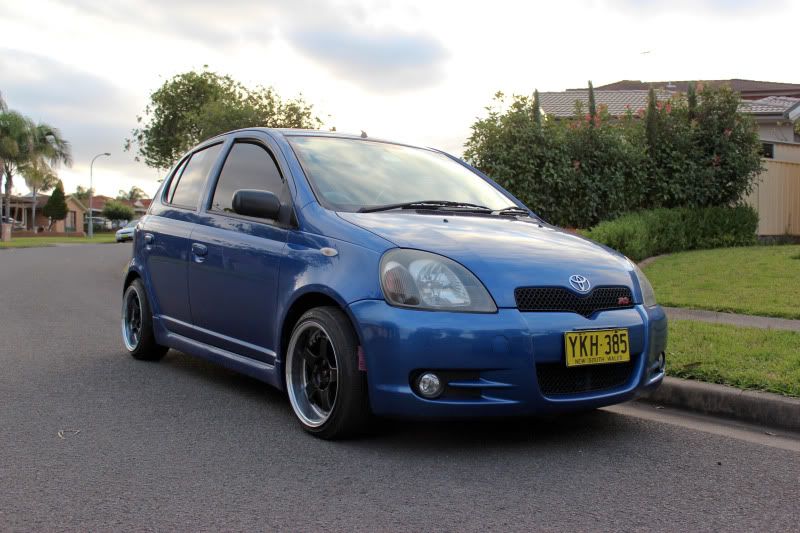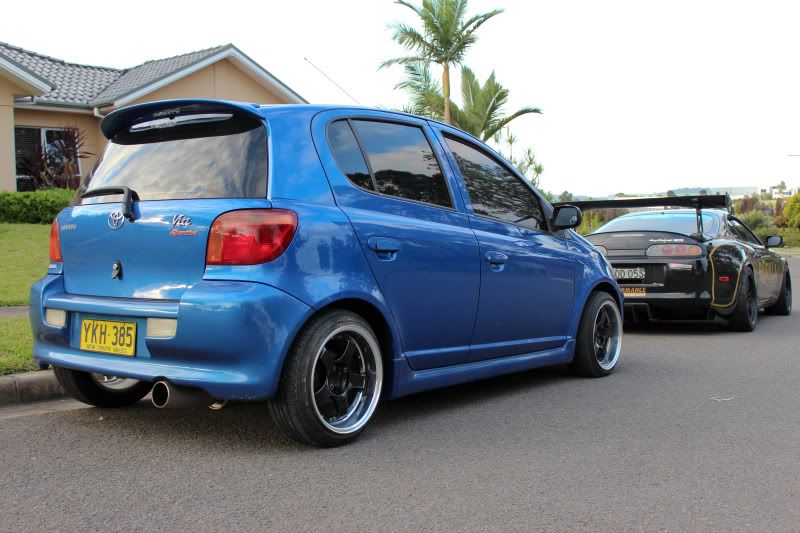 16" SSR looked good!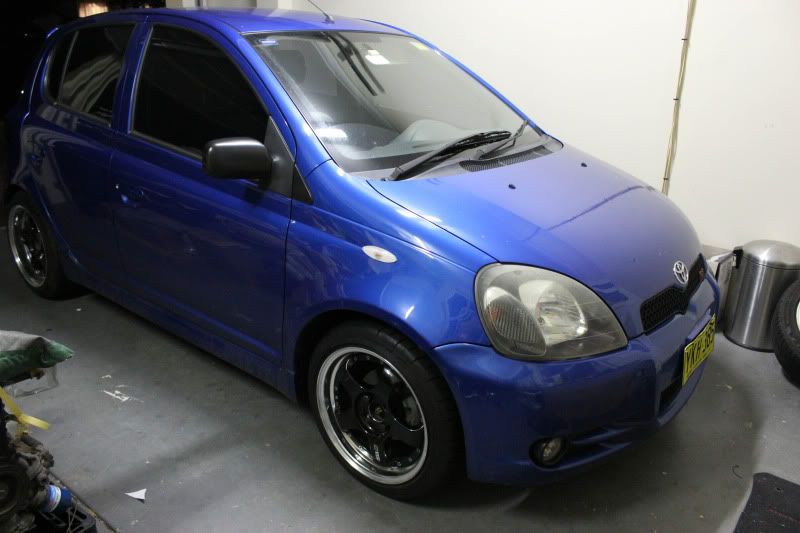 Fitted a Cusco strut bar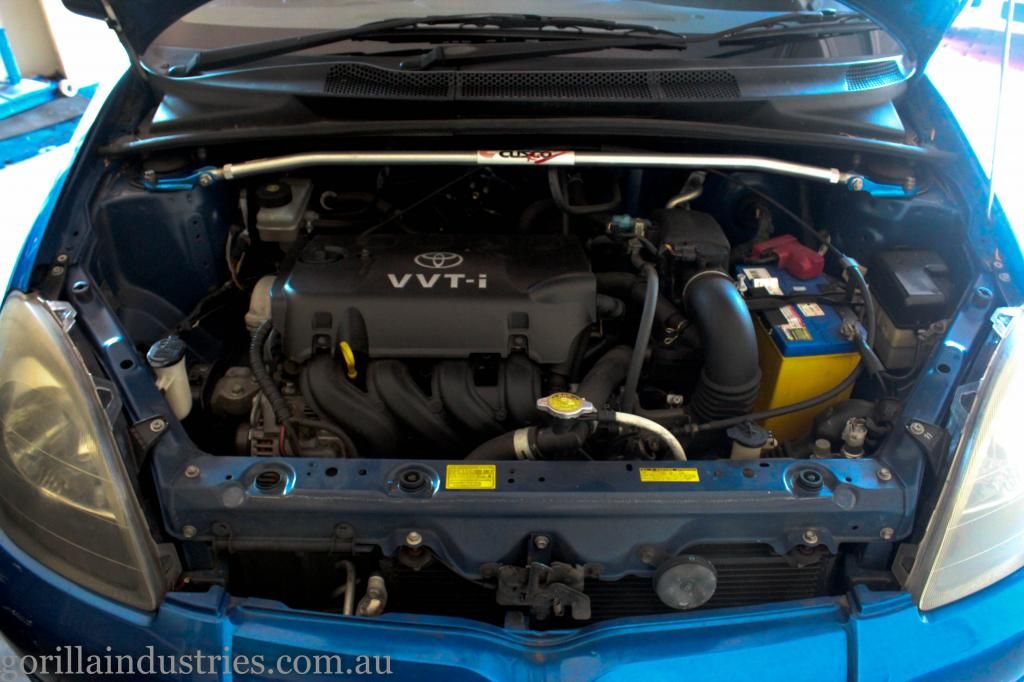 Work Equip 01 (Door damaged from Station!)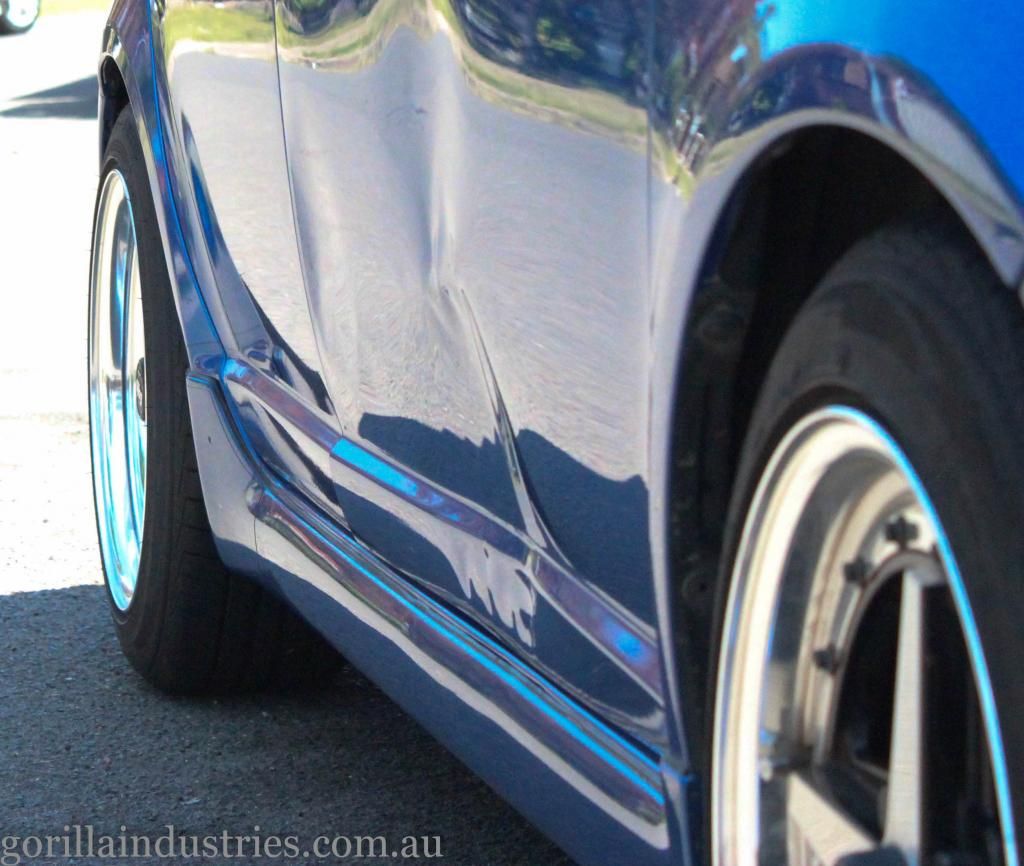 Fast Forward to 2016.
The Potenzas were getting old, so now they have been upgraded to Hankook RS-3
Stock Shocks were starting to get really stiff, and knocking, one rear was leaking, so naturally time for an upgrade.
Ohlins PCV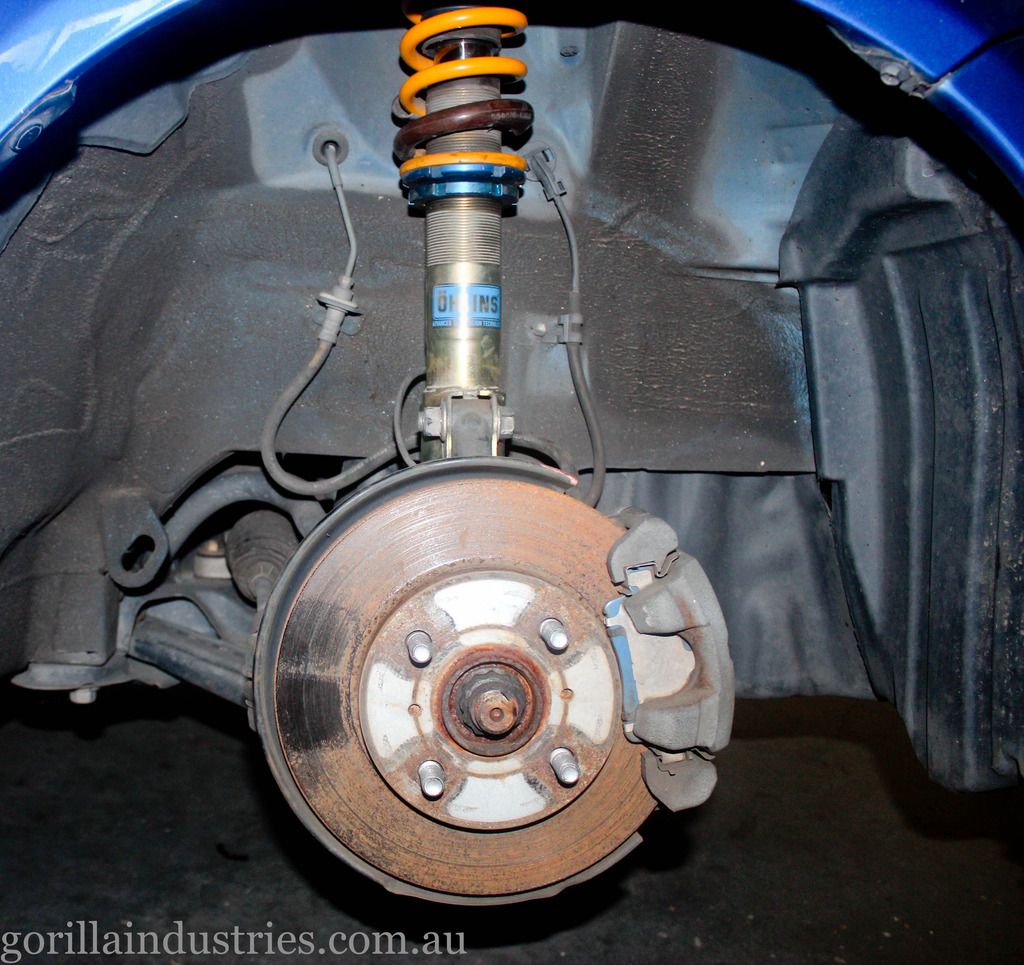 Found a 2NZ-FE (1.3 Vitz motor) with a Blitz Supercharger on it in Japan...
2 days later, Supercharger is bolted on mine!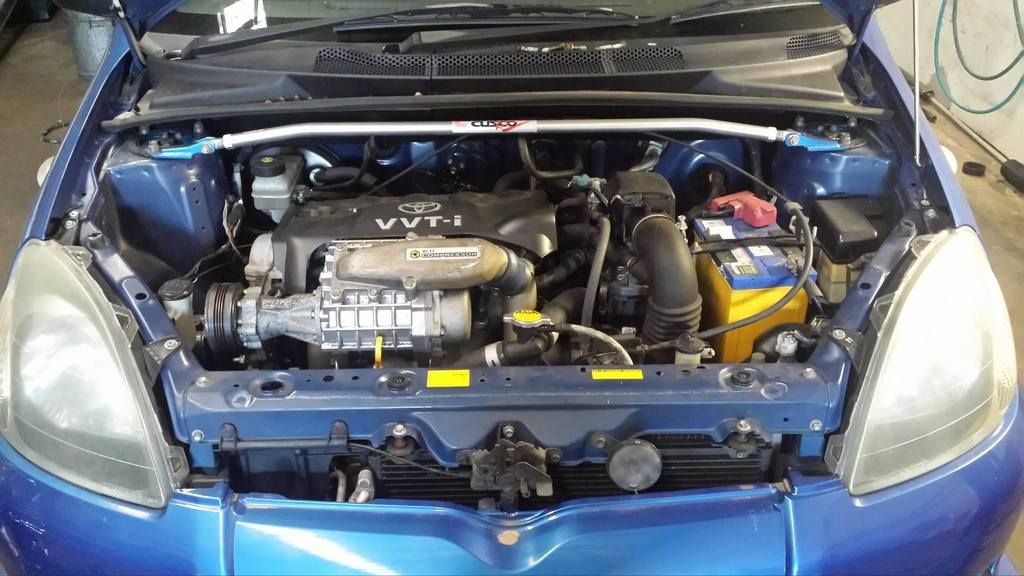 Inspriation:
Jimze Vitz RS