I plugged up the aerial hole last night and mounted the GPS receiver for the Microtech dash near it with the cable feeding through a hole drilled in the blanking plug. I may end up mounting it on the rear parcel shelf yet so itís less visible.
I also started balancing the ITBs. Took out the catch can, airbox and ram tubes so I could see the throttle blades. The rear TB was cracked open about 3 times more than the front, hence the lumpiness. Zeroed all throttle bleeds, backed the balancer screws right off then the main idle screw so all blades were shut. Then adjusted up main throttle screw and kicked it in the guts. Wound the balancer screws in until there was light engagement with the stops. Way better, about 19kg/h on the fronts, 20 on the reads and much, much smoother. Took a turn out of the main idle screw so it idles at 900-1000, seems to be the happy spot. In the interests of not pissing off the neighbours too much I called it there. Iíll back the rear body off a smidge and have more of a fiddle on Friday morning to get them all bang on.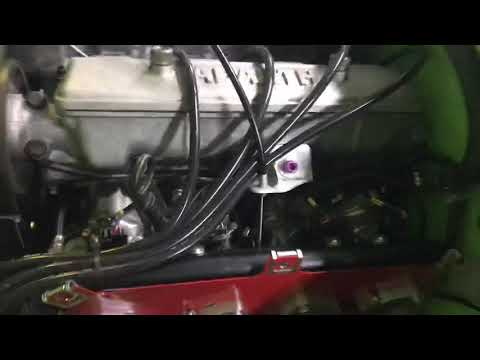 Itís getting up to temp too quick, probably has air in the system so need to sort that. Thermo fan also has a 10mm gap to radiator, so will get some foam today for that.