Now that the 15,850km car was on its way to a new home other than mine, the hunt continued. But unlike my previous experience with imports, where you have to spend a few months searching for the right one, there seemed to be at least 2 or 3 cars at the auctions each week that were worth bidding on. Aristos with sub 60,000km were pretty plentiful and the following week came the Perfect Car.
Grade 4.5B, 33,000km and with all the right bits and bobs.
19in Advan forged wheels, Blitz front mount intercooler, HKS exhaust...Supra brake conversion (apparently it's a bolt on)
Trust trans cooler, Blitz i-color boost controller, Billion fan controller (no idea why this is necessary but whatever) coolol
And it was a bit lowered, although it was unclear as to whether it had coilovers or just lowering springs.
It was a non-sunroof car and for me, the cloth trim is more desirable than the leather. Having an ISF with a white leather interior has scarred me for life and the idea of hard-wearing Toyota cloth instead was pretty appealing.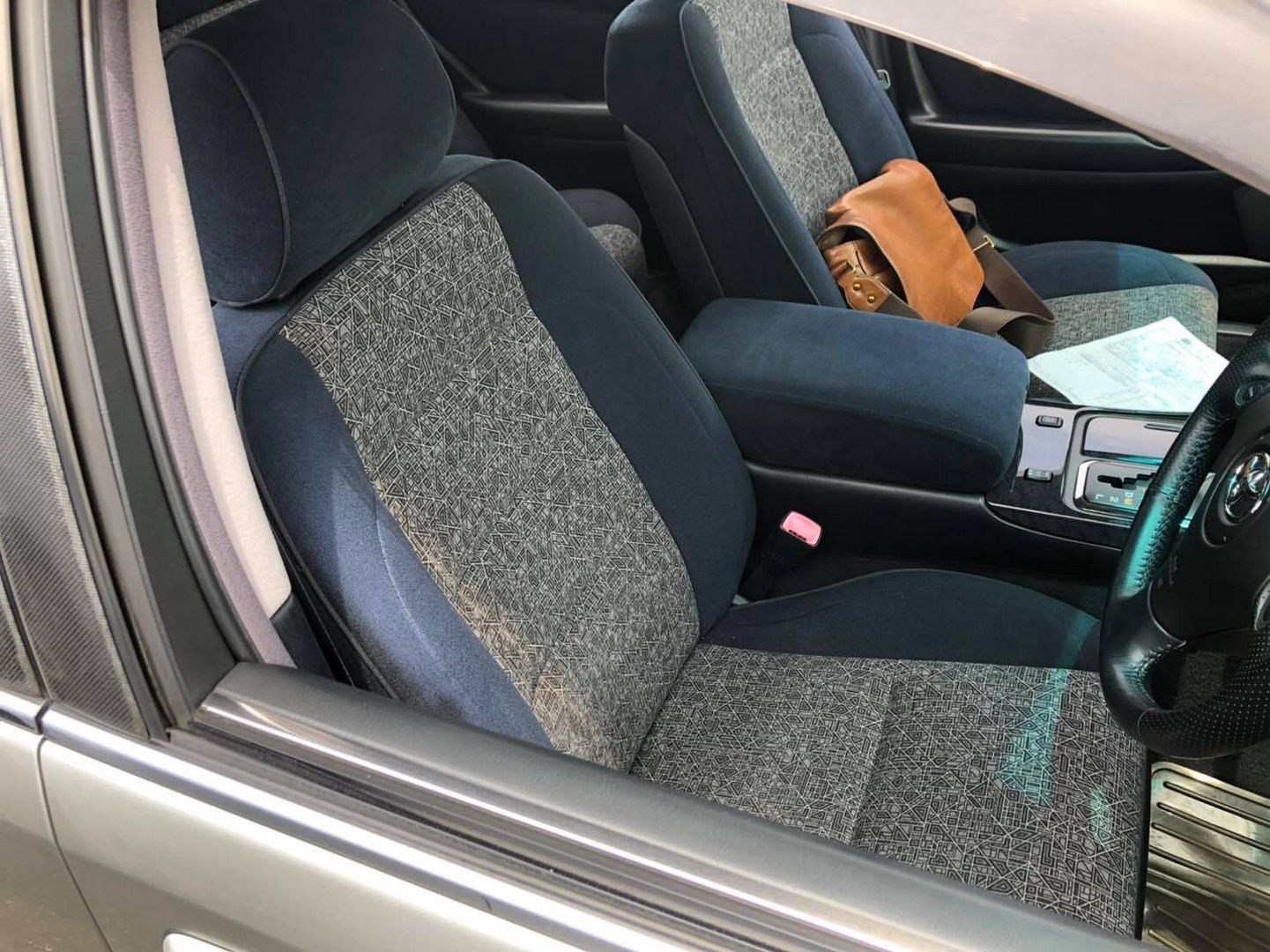 This thing was perfect, it was more or less what I would have modded it to be anyway, so I raised my budget and instructed Iron Chef to bid on it for me.
Aaaaannd we were outbid. This bad boi ended up with a hammer price that would have been about $24k landed. No soup for me...and in hindsight given how much I've subsequently spent on buying parts, this would actually have been a totally reasonable price.
Onto the next (and final) one :-)