Warning: Don't expect this thread to go anywhere for a while, the ute is currently in my shed 2 hours away from our house.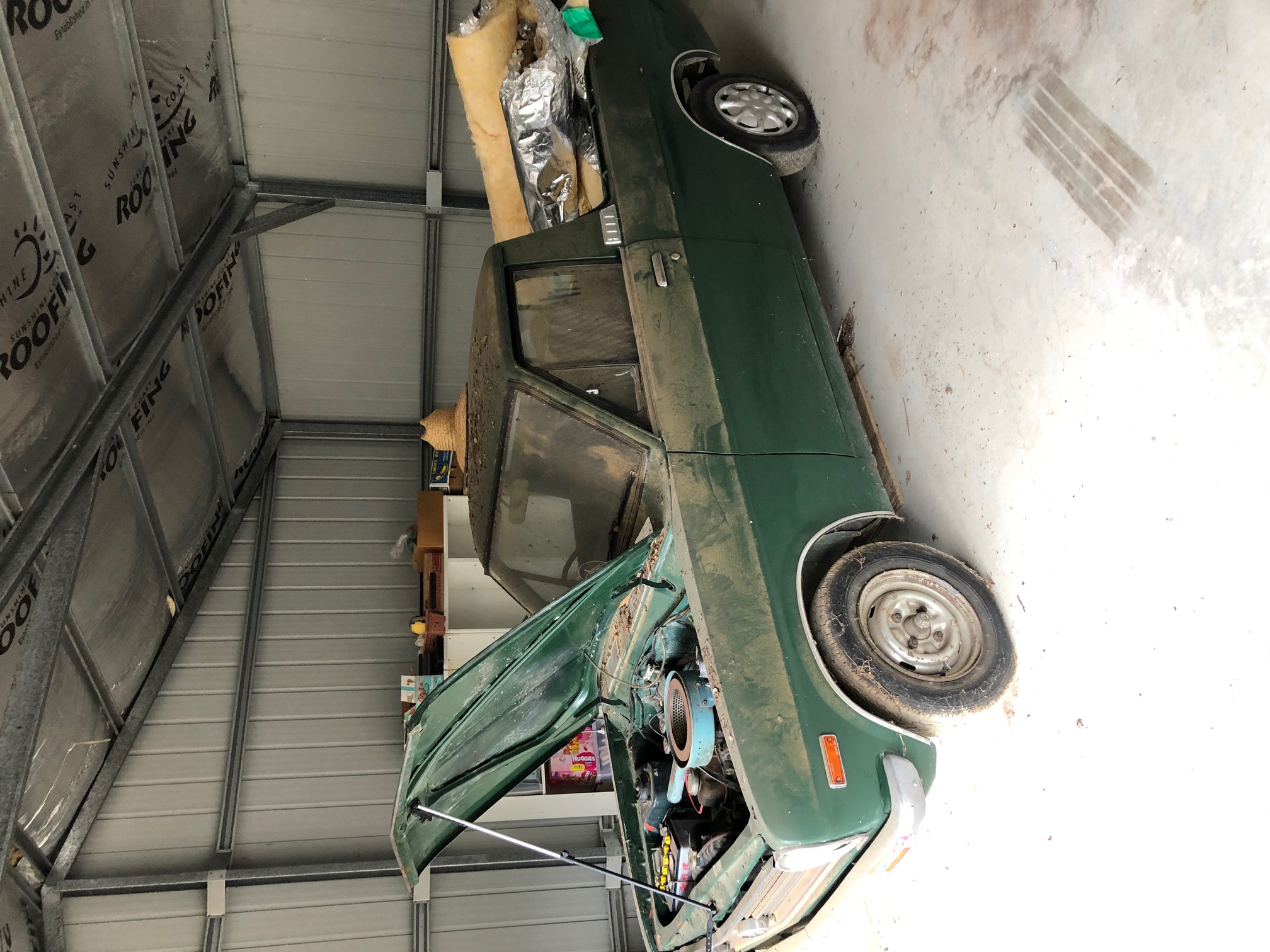 This was my Poppa's 1200 Ute. He started teaching me to drive in it when I was around 10-11 or so and we had regular "lessons" right up until I got my learners and started driving on the road in my old man's Mini. At first it was just laps around my great-grandma's back yard in first gear but then we went out to the Gympie sale yards where there was enough room to get up to speed and change gears(!). He even got me to practice hill starts, reversing, etc. I really enjoyed the time with him and I'm pretty sure Poppa did too.
When he passed away about 10 years ago nopics organised with Nan for me to inherit the Ute. I parked it in Dad's shed for a while until we bought some land in Gympie and built a shed on it. The master cylinder is buggered so I drove it over to my shed with just the handbrake and it has been sitting there for about 7 years now. Unfortunately life shit got in the way so we had to move back to our house in Brissy and we won't be building a place in Gympie any more. The land, along with my dream shed,
is for sale
which means I've been thinking about what I want to do with the Ute.
It obviously has huge sentimental value so I'm definitely going to keep it. The trouble is our house only has a double garage and there's already three cars here. I think it's going to end up with the family hauler and my work car staying outside while the S14 and Ute get the garage space. I also need to figure out a way to get it down here. It looks like one way trailer hire would be the cheapest but I don't have anything that could tow one. Need my brother (Toddles on PF) to get the weird issues with his 80 series fixed so he can tow it down for me.
So then the question is what do I want to do with it. It's in pretty rough shape but I'm thinking I'd like to start out by doing whatever it needs to get it registered and back on the road. At the very least it needs a new master cylinder and this rust in the chassis rails at the rear fixed up:
If I can get it on the road I think it would be nice to putt around in with the A12, maybe use it to transport bikes or pick up (small) stuff from Bunnings. Eventually I'd like to restore it properly and convert to a modern engine with EFI and a 5 speed.
TBC