Long time lurker... thought to finally put something together as things progress in life and list out some plans of everything that is in the garage.
We'll go by oldest to youngest...
1972 Ford Fairmont XA Sedan
Longterm Project
Have had this for nearly 10 years and still stripping it - time has escaped me far too often. Plan is once my house is built to bring her over there and finish stripping her and get her underway. 3rd owners. Original colour is a nice shade of Blue. Intent is Typhoon running gear. Not long after buying this I got offered a coupe shell with a shitload of rust for $3,500... still regret not buying it. This should be a fun cruiser though once it is (hopefully) finished. Motor and box are still original. The car has travelled around Australia twice. Not sure if the previous owner is still around, but hoping to get her back on the road even if it is just in memory.
I'll dig up some photos and update the thread. Original colour is the Ford Sky View Blue, previous owner painted it Maroon. Had no idea it was Blue until we started taking the paint off... It's in some pieces at the moment.
Plans:
Buy a Typhoon wreck and transplant EVERYTHING. Then make it look like the below less GT badges.
​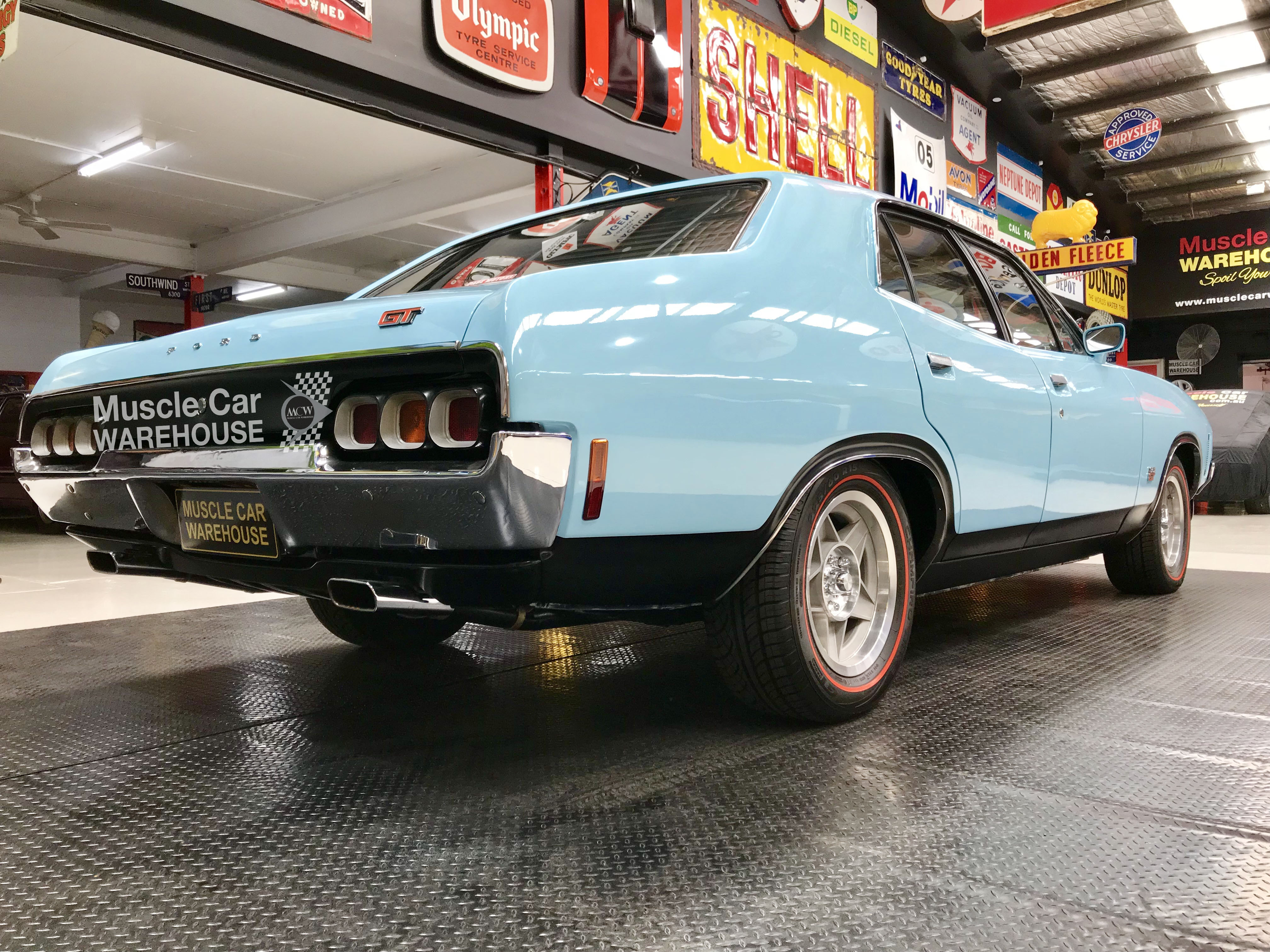 2000 Toyota Supra RZ
Garage Ornament/Garage Queen
Have wanted one since 12. Got this one ~20 turning 21. Struck a deal with the owner in Japan before it went to auction, thanks to one of my best mates. Took a year to find her in Japan. My criteria was 2000 or younger, and had to be RSP. April 2011, can't believe I've had her this long. She's the garage ornament, has a long run about 1 time a year down south for a day trip or weekend otherwise sporadic use. Last year I took her to Collie, then down to Margaret River and back to Perth in a day. Drove wonderfully. Pretty much the love of my life. The choice between her and past partners that did the "you need to sell your car and games etc etc" was quite easy. Bought her at 43,000kms, she's now on 85,000kms.
Only ever seen 1 other RSP RZ from 2000 for sale, was an auction I saw in ~2015. Steering wheel was aftermarket with no airbag though so something didn't seem right. I think it ended up in Europe, haven't seen one since. There's a 2001 RZ in RSP that a mate owns in Brisbane, from memory he picked that up ~2016ish. Either way 2000-2002 was ~200 cars a year across 8 colours, and 4 models, so anything 2000 onwards in RZ trim will be a hard one to find. There's a couple in different colours around Australia that I'm aware of.
What I've done:
CF Dash Panels
18" Work Meister S1 3P
TRD Strut Brace
CF Bonnet Struts
HKS SuperDragger Exhaust
Weathershields
CF License Plate Garnishes & Backing Plate
Cusco Zero 2e Coilovers - 18/11 loading (probably due for replacement now)
CF Exhaust Shroud
ARC Super Induction Box (found this in Europe!)
TRD Radiator & Oil Cap
TRD Speedo, Tacho & Tri-Cluster gauges (original Series 2, was so lucky to nab these).
Koyo Radiator
TRD Gearbox mount
Stock bonnet (sold the original CF Varis one)
ProSpec hubcentric hub covers to suit Meister S1 3P wheels
Parts I have waiting:
Spinto CF Headlight Inserts
Spinto Glass Lenses
Replica TRD Wing with CF Centreblade
Shine Auto Rear Diffuser in Carbon Fibre
GPS Tracking
Confetti cloth for the seats
Hood scoop (original OEM)
Solid diff mounts.
Top Secret style LED lights (though I would love to swap these over to Aventador style...)
Plans in future
:
Full overhaul/respray (just want her perfect)
Titan Sway Bars
Custom Rear Strut Brace and Floor Brace
TRD Thermostat
One of those fancy double din units with CarPlay etc.
Single turbo
Replace tint.
Auction yard and docking area: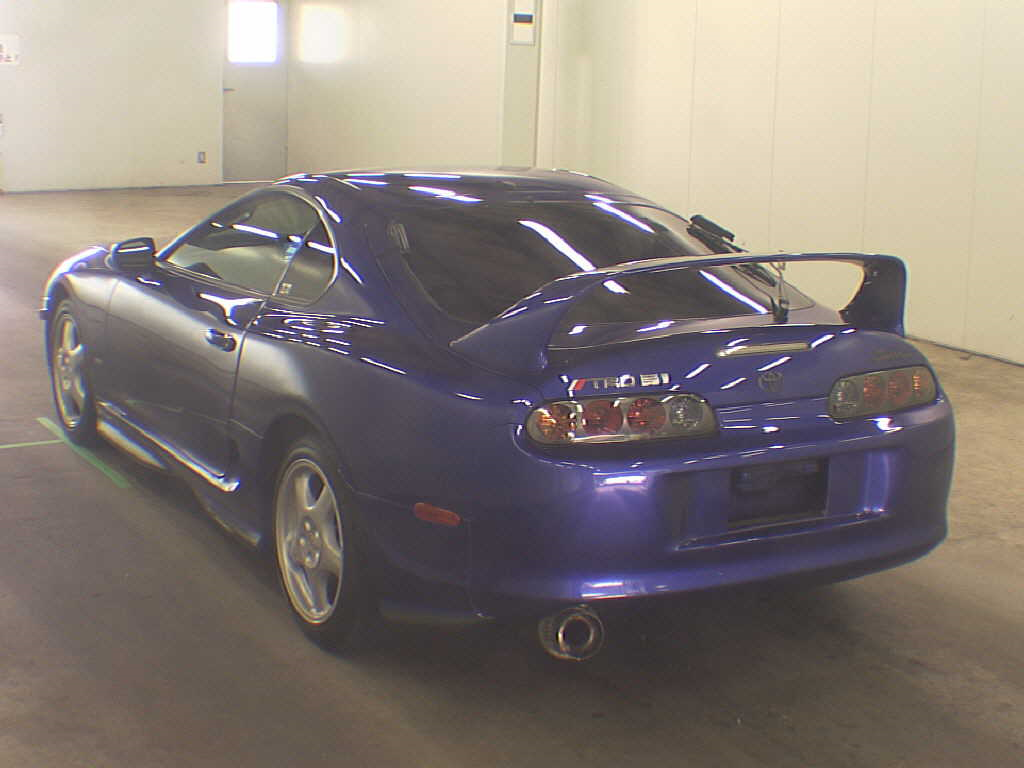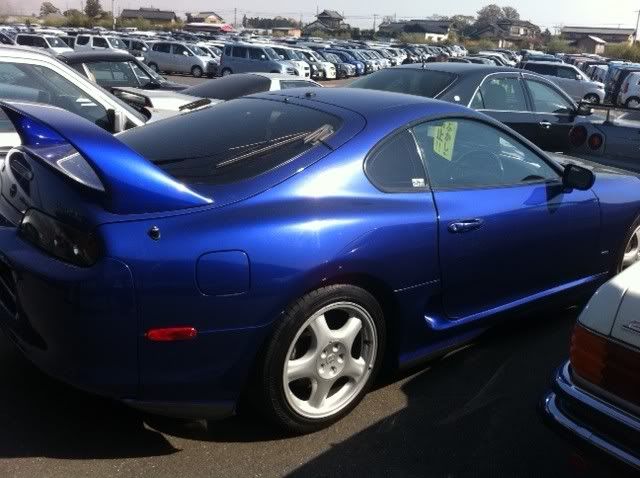 When she first arrived, swapped the stockies over for Tanabe SSR SP-1 Professors, though they didn't clear the big brakes.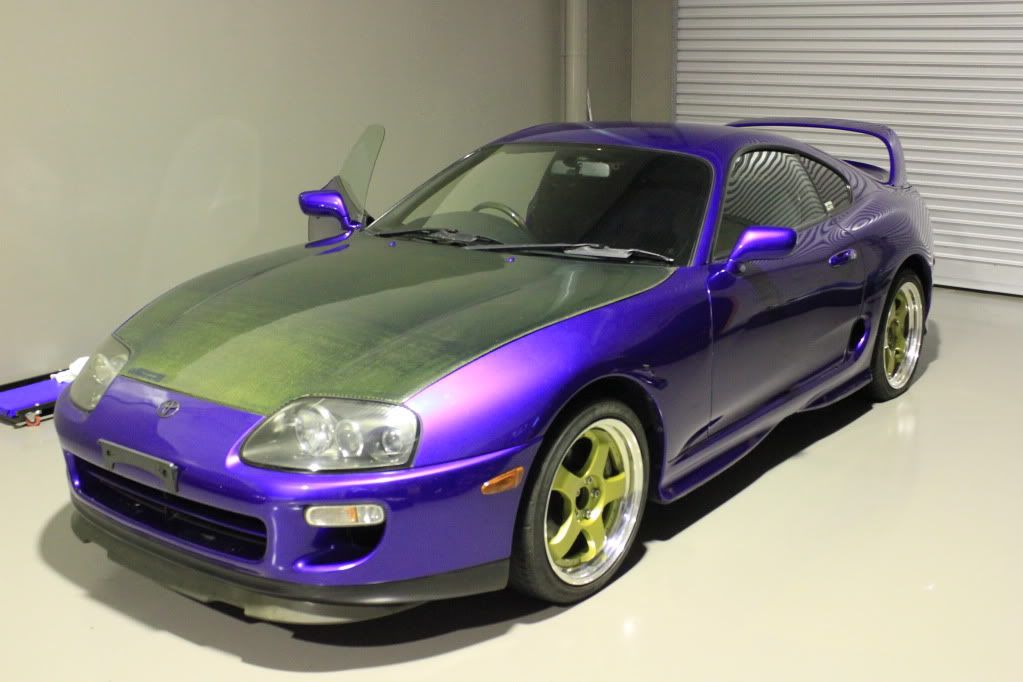 How she sits currently.
2013 Yamaha YZF-R1
The Daily
Same as the Supra, wanted one since 12. This one was exactly what I wanted. Blue, undertail exhaust, front end looks menacing. Got lucky on this one.
Wrote off my 250cc Ninja (miss that bike, too) after being hit by a car at low speed in Subiaco (Perth). Tore two ligaments in the left knee (PCL, MCL) after smashing the front fender of the car in with it and ripping off the front bumper. Was an interesting experience. Always wondered what it felt like to be hit by a car, don't plan on experiencing that again, a couple hours in emergency and off I went home. 3 months later the brace came off of the leg, didn't need surgery which was lucky. A couple days before the brace came off, this popped up for sale at Cully's. I rang up straight away, price was right, had what I wanted on it (Yoshi's and all that Carbon goodness). Other bikes were asking ~2-3k more at the time compared to this. Deposit and paperwork was sorted over email whilst I was at work, brace came off, rocked up on Saturday and took her home. Mum cried a little bit seeing this on the driveway, didn't help that I didn't tell my parents I got hit by a car when it happened - they found out when I got home super late that night instead - that's the hardest I was smacked across the head by her ever in my life
Have had this since August 2017... September/October 2017 it got rammed by a courier driver at work... I got down stairs, saw the bike was moved, heart sank instantly. Luckily a resident in the building was outside at the time, came to find me and gave me the registration of the van that did it, reckons the guy picked up the bike with difficulty and then jumped in the van and drove off. It was a Star Track one, so rang them up, turns out it's not theirs but some deal with AusPost so have to try find it through AusPost... ended up getting the info through though and the guy that runs the depot in Osborne Park from memory rung me, sorted out all the info, handled it quite well. Insurance claim was in, every panel on the bike was damaged bar one small one on the internal side. Shit you not, took over 6 months for the parts to arrive out of Japan... New panels, new handle bars, new pegs, indicators, new headlight. Cully's did a top job, kept the old stuff (for future track days), and they even installed sliders and the tail tidy for me.
Funnily enough a month after this happened I was randomly downstairs on a phone call and a courier van parked up. Checked the rego, same rego. Checked the front, nice dent in the bumper. Saw the driver pop out and head up the building so when he got back down I asked him what was the go, "I looked at the bike and didn't see anything wrong with it so I left, we hit stuff all the time, I hit a car the day before." What a fucktrumpet. Zero fucks given. She's been mint ever since. Moved to Melbourne in late 2018, shipped her to Adelaide and rode her through to Melbourne, through Mt Gambier, across to Warnambool and down the Great Ocean Road. Absolutely majestic. Got to hit up Phillip Island on her too before moving back to Perth, was hoping for a 2nd run but Covid hit. Spent the whole 2 years in Melbourne with just the motorbike.
Two years there, two tickets, both at 24km/hr over given their ridiculous speed limits and at least on Nicholson St (where I got done, right near where I lived...), it changing from 40-60 and back every few hundred metres. Utterly retarded really. You lose your license at 26km/hr over... One was pulled over during Covid, no questions about what I was doing (strict lockdown rules), copper parked up on the side of the road and they were just ticketing everyone for speeding. Took my license to write out the ticket, but then would give me the ticket due to Covid rules, yet gave me my license back. Waited for that ticket to arrive in Perth.
Plans:
Rear sets more suited for track, take all the carbon fibre to the shop and have it re-cleared, tinted visor, stomp grips. Then start looking for more track orientated stuff as she gets older. Learn to wheelie.
Got two punctures here in the twisties in Melbourne, noticed the rear was sliding and corners were struggling, pulled over and noticed the tyre was deflating... Was about 1 hour out of the nearest station, 20min still to the next intersection out of the twisties... quickest I've ever gotten back. Got back to the station with 6psi in the rear tyre, was going well past the speed limit. Dumbest thing but same time being a couple hours out of Melbourne still, had to get her home. Luckily my old boy before I moved made me carry that emergency tyre repair kit (normally for 4wds), fits under the rear seat. BEST THING EVER! Plugged the hole, pumped the tyre up and started heading back, about 1 hour out of Melbourne I noticed the tyre was getting funny again... thought fuck here we go... found the second puncture, stopped by every petrol station on the way to keep pumping the tyre up and repaired it when I got home. That tyre lasted another year. Those kits are the best thing ever.
2016 Toyota Hilux SR5
The Weekender
This is the most recent, had to be Blue. No sense in changing the colour scheme now! Got a pretty good deal on this, given what's been done to it. Should be here around the 26th of February. Will be the weekender/camper/beach drives and general work horse. Has drawers in the back and what looks like a fridge slider. Has the Redarc electronic trailer brake controller, I can't find the button for the spotties though so no idea how to turn them on.
Fitted:
Tub-liner (over-rail) - only fitted the rear one to protect the tailgate as the drawers are in... will eventually fit the full thing, rubber floor mats.
Plans:
lift kit, guard flares, standard hard-lid and Rugged X sports bar (for/if the canopy comes off here and there), protectors for the lights, weathershields, bonnet shield, canvas seat covers, kayak holders, rear seal kit for the tailgate.
Dream list for the future:
2021 Yamaha R1M
Porsche GT2 RS
Audi R8 v10
Lexus LFA
Of course... in Blue.
There's been a few cars/bikes in between that somewhere. Plan is to keep doing bits and pieces on these when time allows, currently struggling for time (as usual) as I've got a good opportunity and role running a section here in Perth, as well as the side gig picking up steadily with more engineering work. Hoping to spend my freetime more effectively once my place is built and the cars can move in. Aside from that will continue to collect and play video games in the meantime.
Doing the structural design for my place at the moment, and planning on adding a hoist to the garage. Should fit everything that way. For storage, a compactus unit will be installed so that bench with the sink will just become a sink. I want everything to be nicely put away and clean.
Cheers,
Paul