For those of you that might be into the cape,heres little bit of our trip North... Fuck so much to see so little time.
ok were back home now..... fucking long way up there from sydney we did 7500ks in 3.5 weeks .we have quite few photos and videos to sort through,then Ill upload to a host and post up some more pics. For those interested in doing this trip in the future
The coloured sands at Elim beach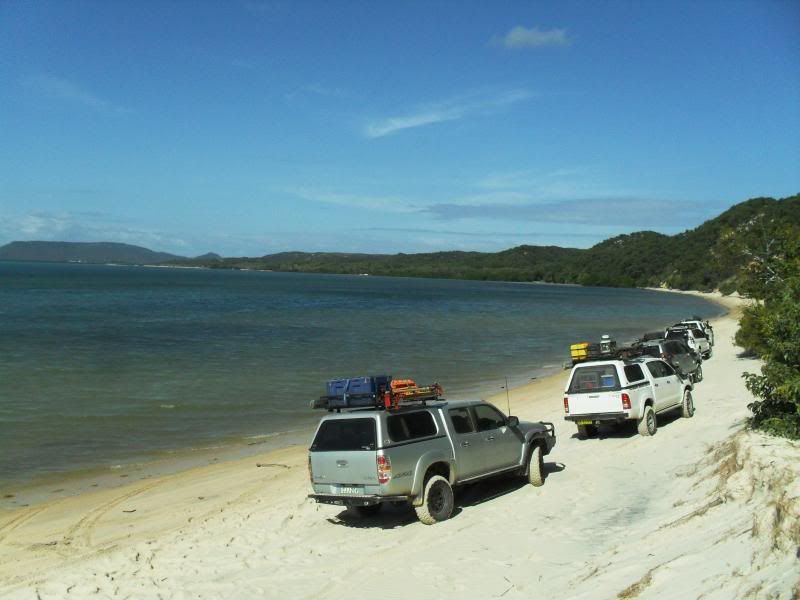 Apart from getting bogged on Elim beach (my stupid fault) which required quite abit of kit to get me out,after snatching,higlifting max trax and a winching we got her free and in which i ruined the rear brakes(new one going in tommorrow)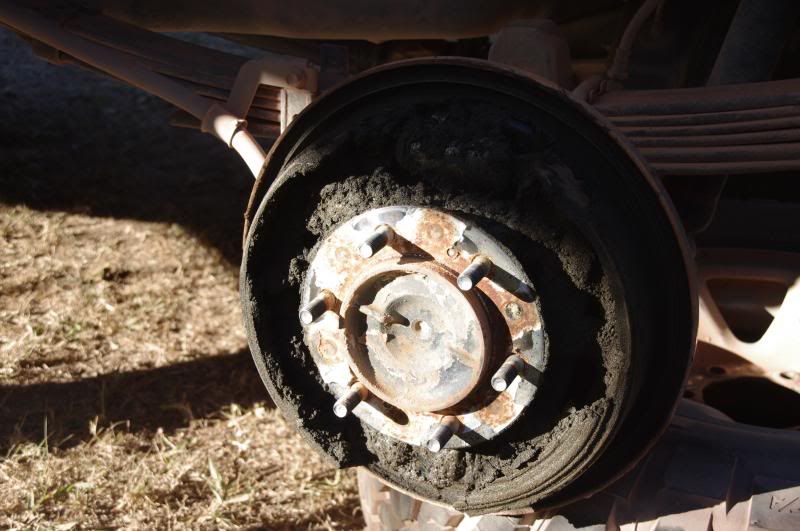 but i did wash them out ASAP with our shower attachment.
so brakes were non exsistant most of the trip,my starter motor died on the PDR coming home(but in hilux true fashion it fixed it self). , one of the cars(bt50) lost a tie rod nut sending them into the bush at speed ,as well as it lost its intire fully loaded roof basket on another track previous there was a near miss at Loyalty beach where a large tree fell on one of our cars then landed on his tent/swag which had he been in the tent Im afraid he wouldnt be here to tell the tale.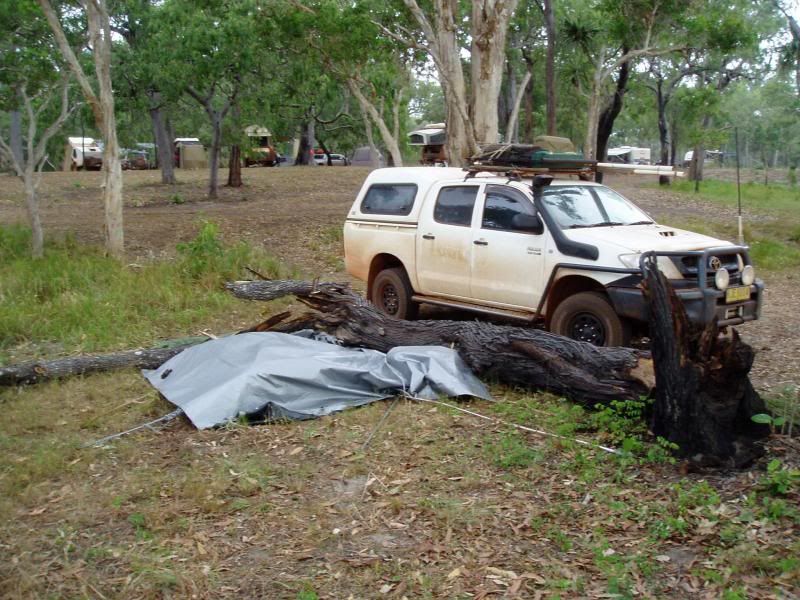 I believe the Bt50 also had a crack in the fuel tank at Weipa but we left early so didnt experience having to fix that but i have seen the photos...
so heres a few to get started not in order,which Ill sort out soon
Triventhen?? gorge/falls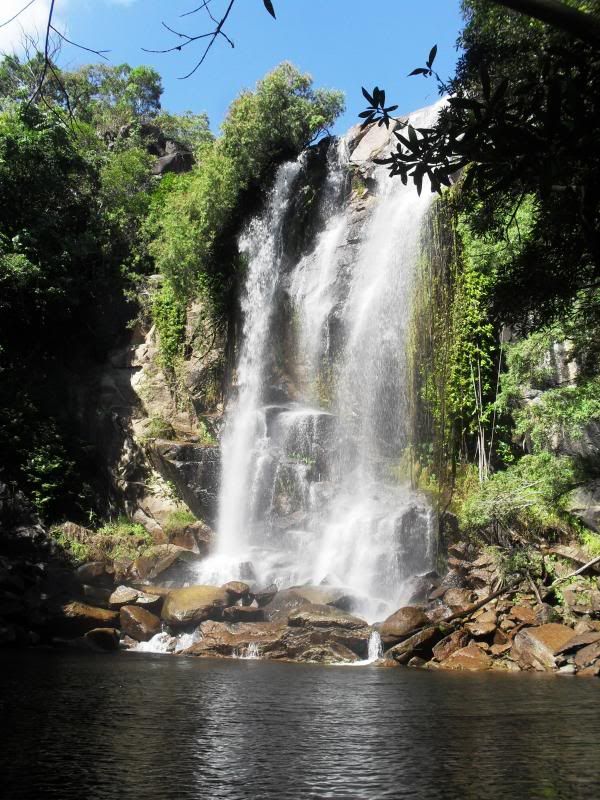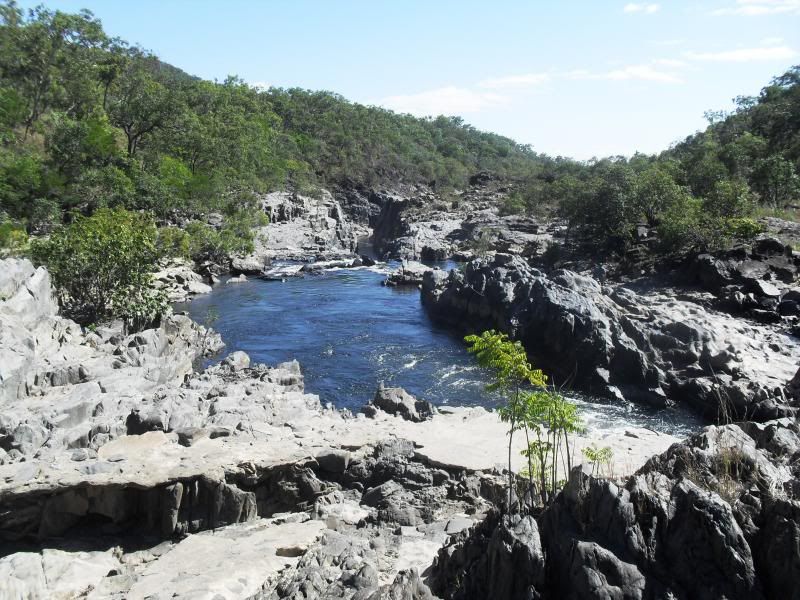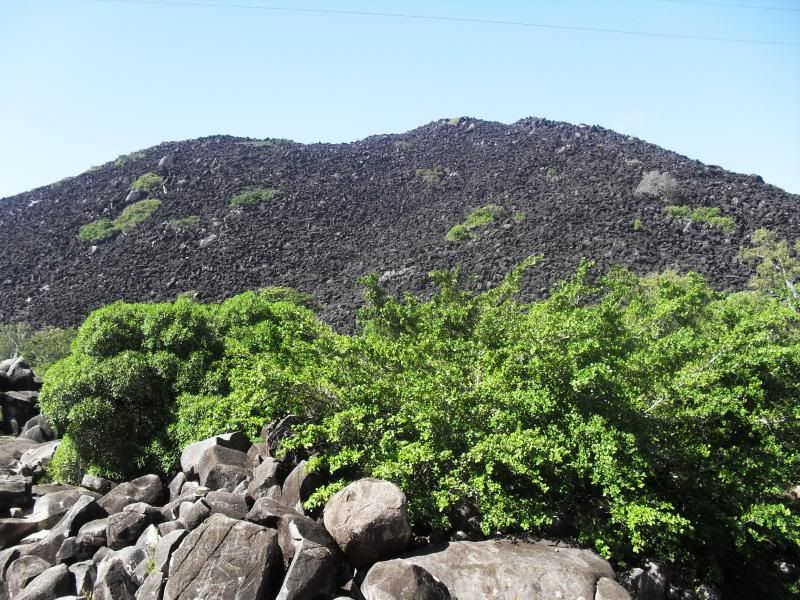 before that
this is at Kalpower crossing
then at Chilli beach it was very windy and chilli there......... nice place though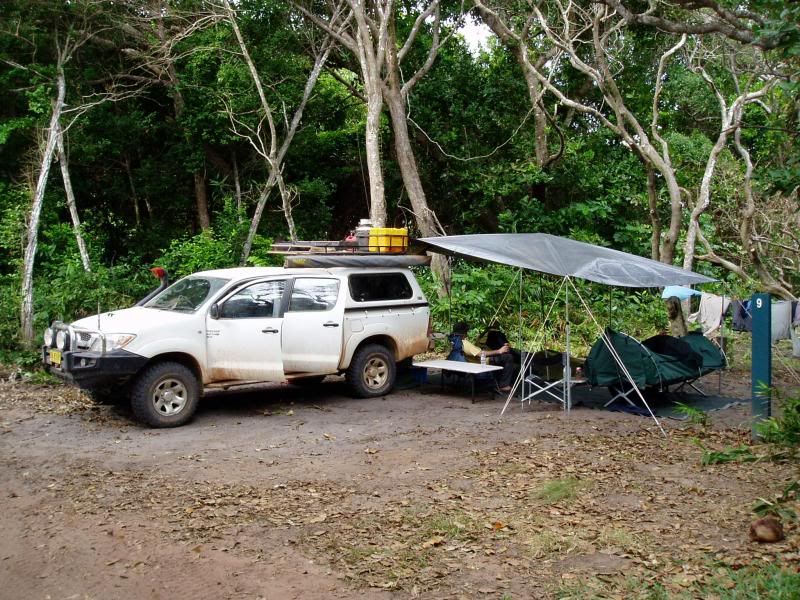 a favourite of mine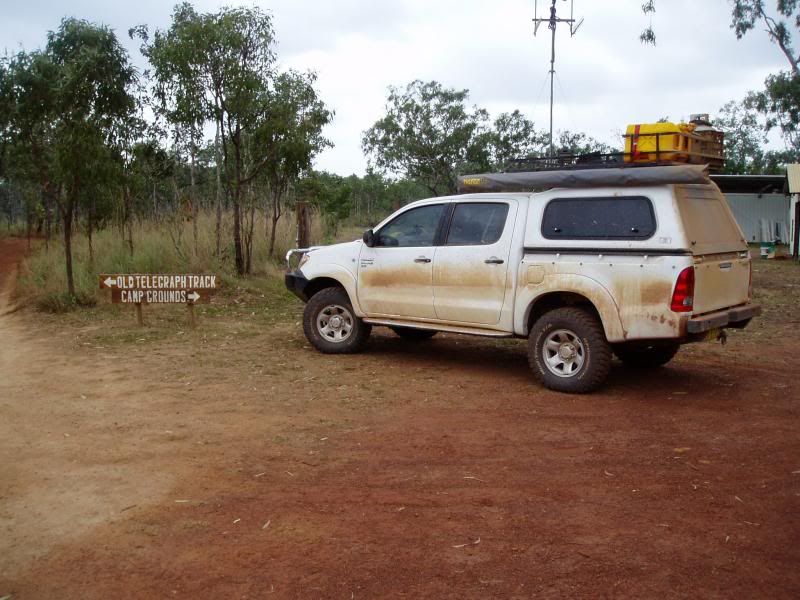 the old girl doing her job in Palm creek.......No winching needed ;D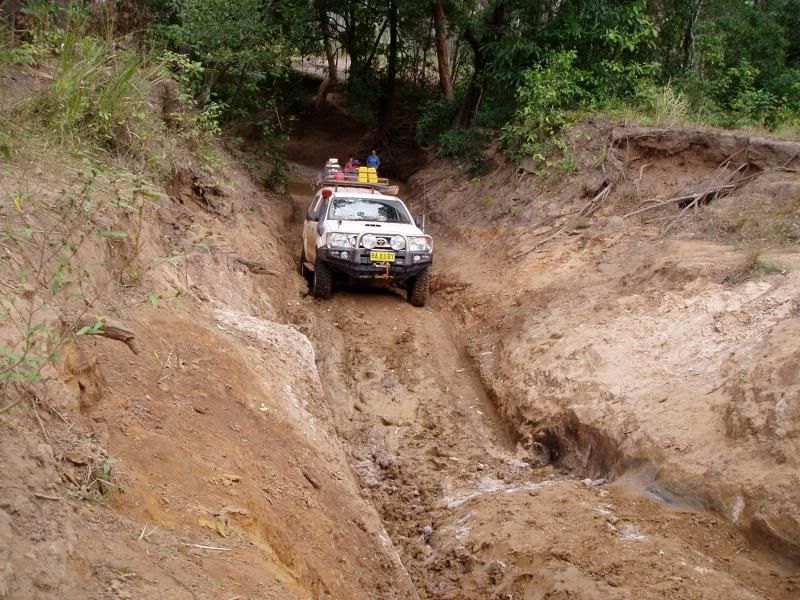 locals we met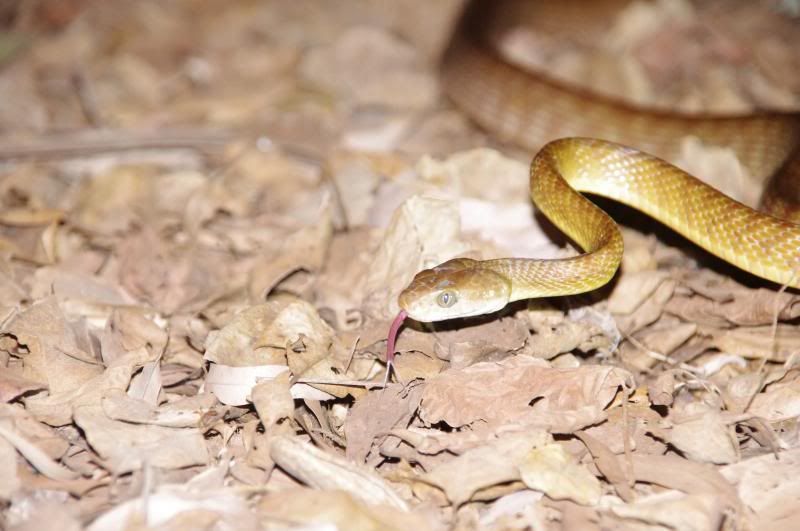 the famous Archer burger.Oh yeh....
Bertie creek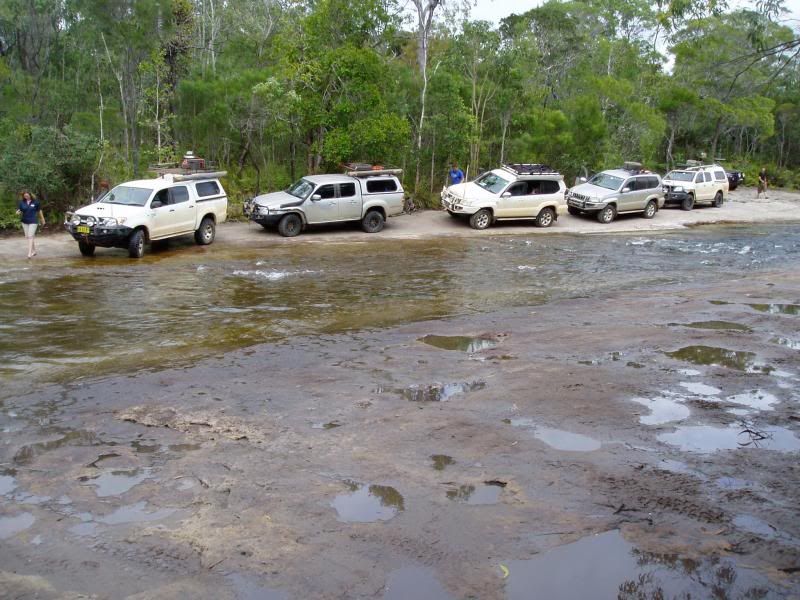 oh yeh and we did this too,we took our workshop mascot with us he had a blast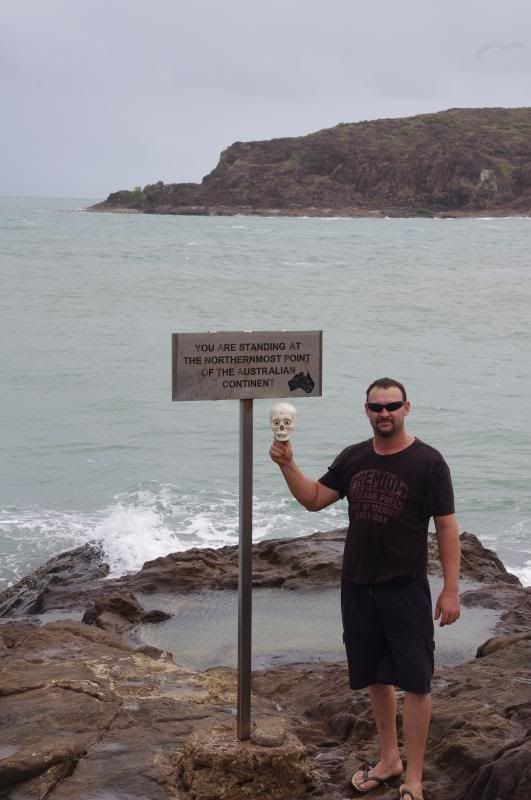 I didnt enjoy the Development road home all the way to Laura it was a constant battle to keep the car straight and on the road.
we took the coast road up and the new england home which was a nice drive after Laura,doing about 1000ks a day just to get home.
more pics to come