Yup, E85, datsport intake & 45mm TB's.
It seemed to me that the head bolt holes would be better off about 2mm further away from the manifold face, so that the head sits off to the side about 2mm & get the intakes valves closer to centred in the chamber at full lift.
You'll notice I welded up some of the water jacket holes on one side, that's to allow the head to move over on the block a bit.
I started offsetting the head bolts holes in the mill with a core drill, but it wasn't going to work - too much flex in the drill, so I ended up just doing it by hand with my grinder, not the prettiest job, but hey, it'll work: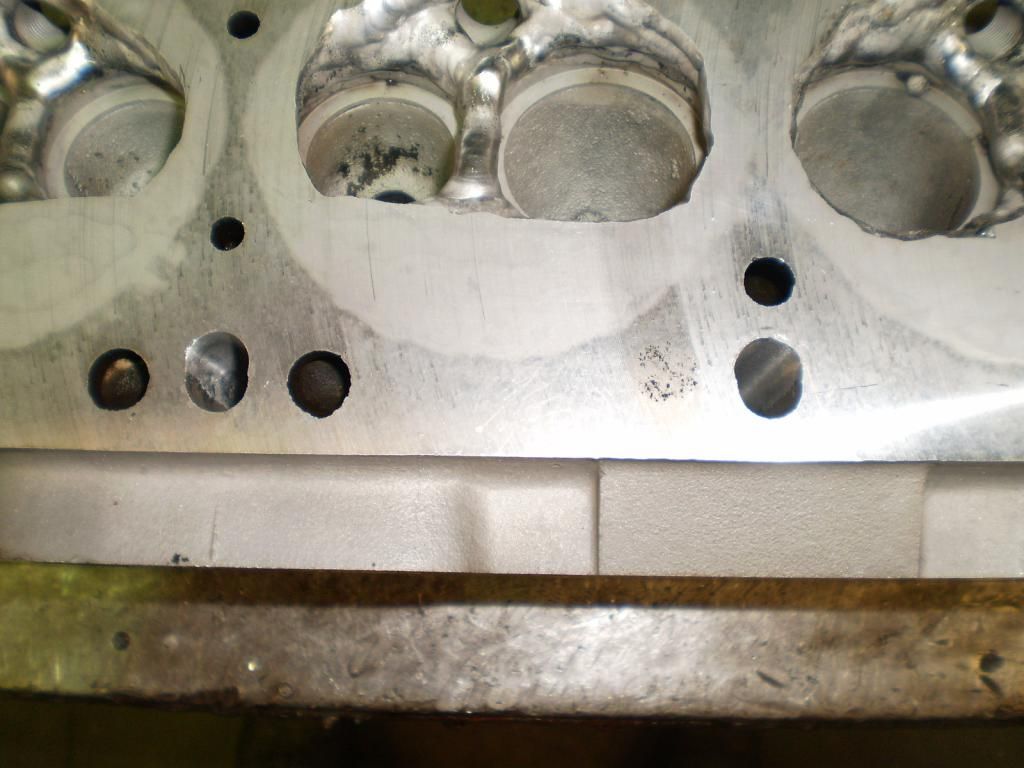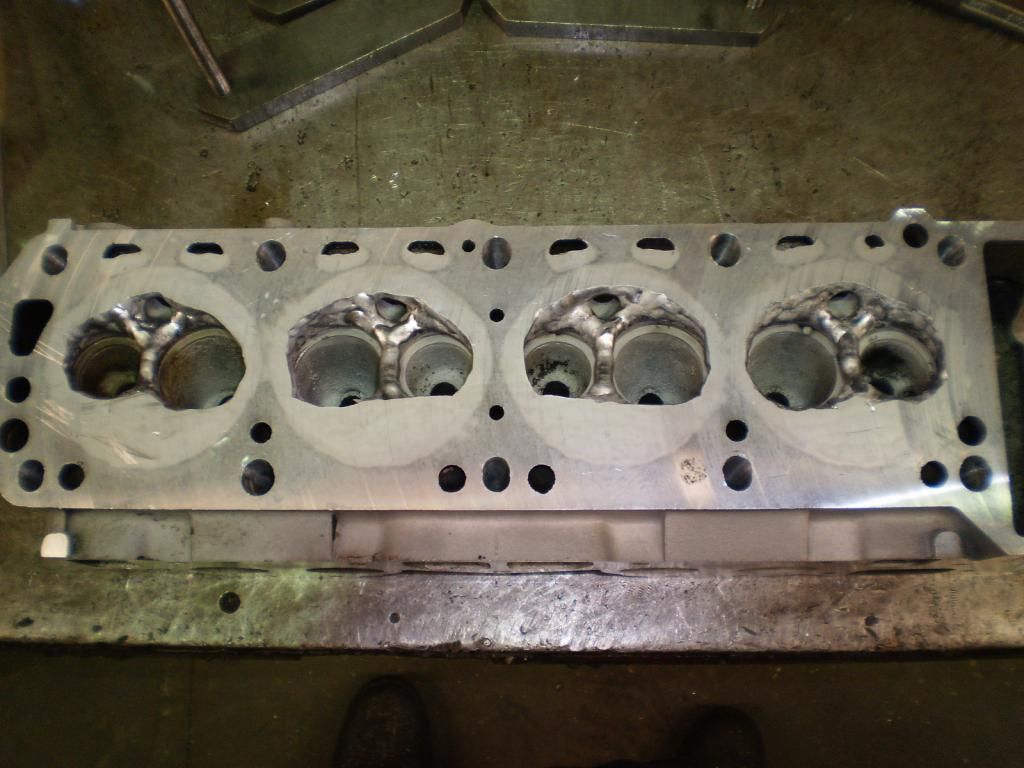 Next up I gotta finish stripping down the short motor (needs a freshen anyway) so I can sit the head on & mark out the bore onto the head.