Yes I know there is one on Toymods but I don't care.
We got our two engines yesterday so I started ripping bits off mine and measuring it up.
Some pics.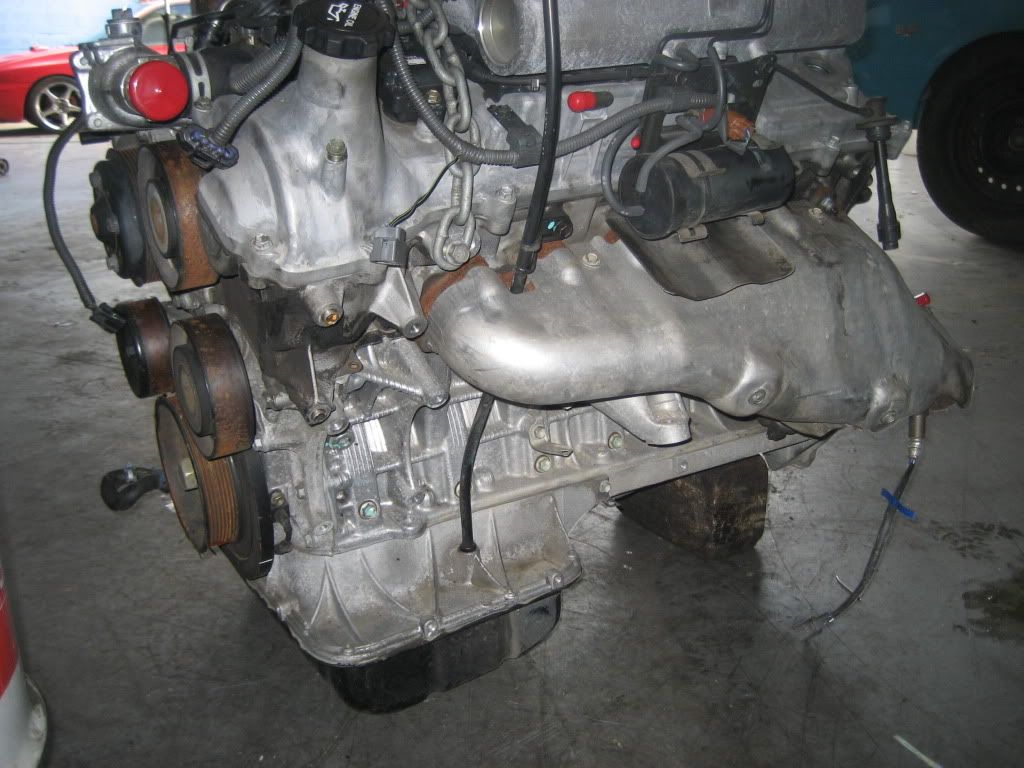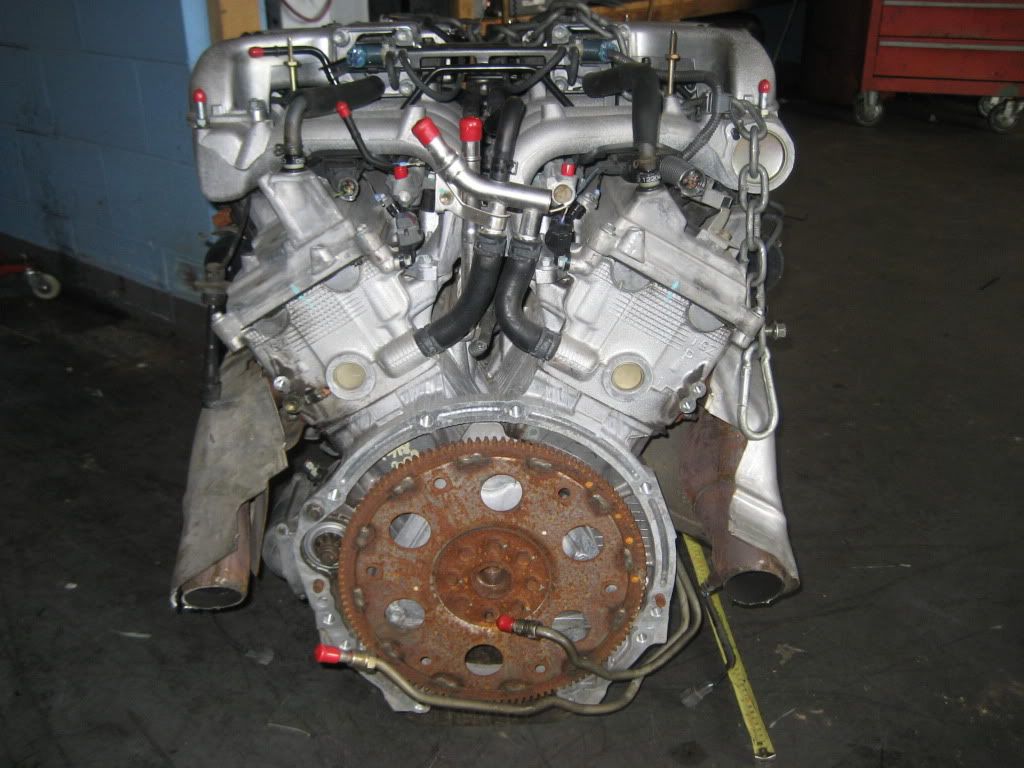 Pealing back the layers of inlet manifolding revealed severe gheyness.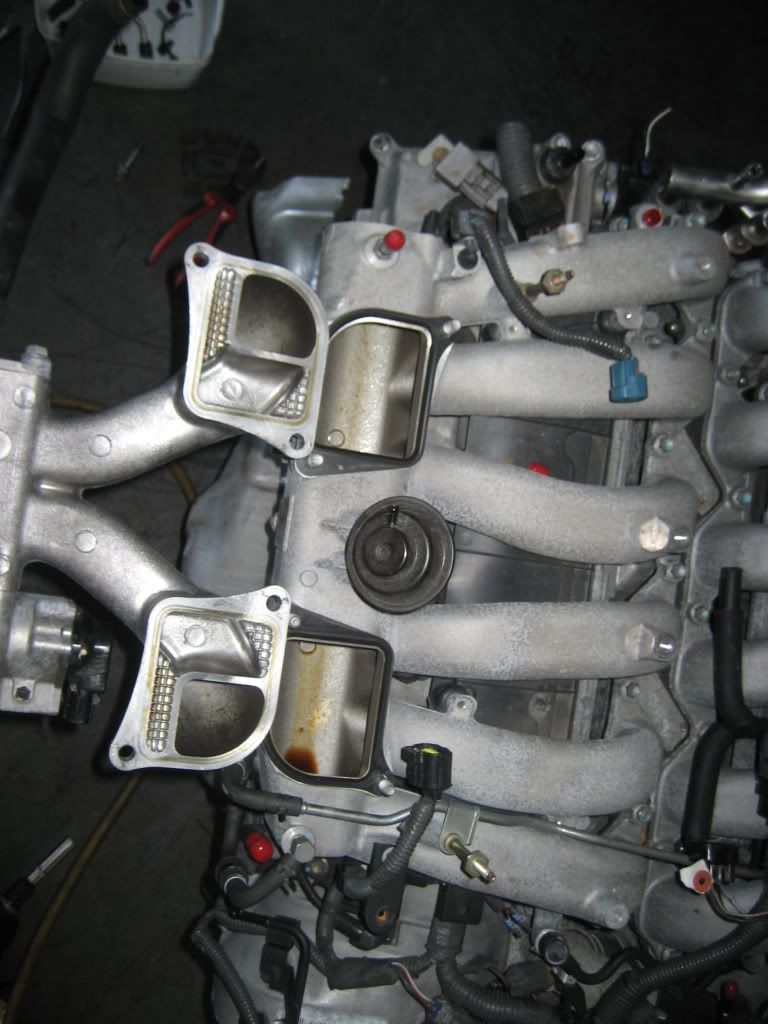 That's one way to detune it. I need to send a pair of these to Norbie so he can chop out the filled in bit and unleash horsepowers.
With all but the bottom manifold off.
This is a very compact engine, it's significantly narrower than a 1UZ.
Rough dimensions are 800mm from bellhousing to water neck(750mm to the front pulley), 700mm from sump to manifold top, 600mm from head to head.
Will add more as I pull shit off it. Plan is to wire the E1280S to it and get it running in a frame on the ground.
Tossing up between fitting it to an IS200 or R32 GTR.