So I have a car with an engine and this also came with a gearbox. ->
http://www.performanceforums.com/for...#post842889164
Said gearbox is a T56 from a VE V8 which has a flanged output. Upon driving the car it has vibrations at about 105-110kph and I donít like it. So here are the deets:
I think the OE Commodore setup is: Gearbox Flange > Rubber doughnut coupler > 2 piece tailshaft (Flange-Uni-centre bearing/CV-Uni-Flange) > Rubber Dougnut coupler > Diff Flange
Rubber coupler: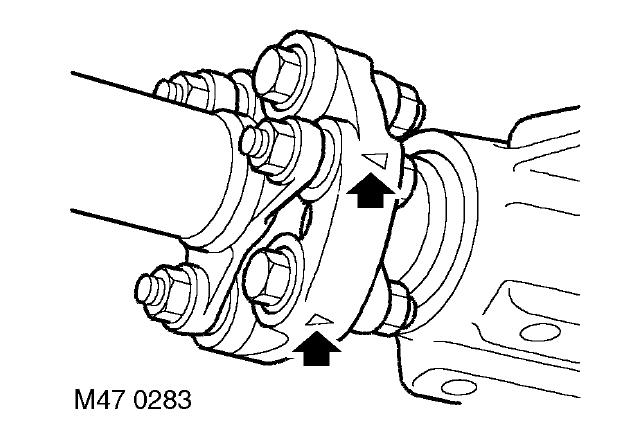 VE Tailshaft
My setup is: Gearbox Flange > Billet steel coupler > Single piece tailshaft (Flange-Uni- Slip joint spline- Uni-Flange) > Diff Flange
I have about 2 degrees angle at both joints (box and diff axes are parallel and offset) as per normal tailshaft requirements. Like this diagram but in the opposite direction

Iíve also had the tailshaft rebalanced and I have 2 sets of wheels so pretty confident itís not either of those things.
So investigating with internet and also Mal Wood suggests that itís fucked and canít be fixed because itís not a slip yoke. I thought my slip joint would fix it but it obviously has not.
So why is it fucked? I am thinking the flange faces donít like to be pointing anywhere other than true so maybe my uni on the back of it is making it upset so I have a few options to ponder.
1- Install a rubber doughnut Ė Iíve been told a numerous people including Mal Wood this will result in disaster because I have a slip joint too
2- Install one of those aftermarket performance adaptors with urethane sleeves like this:
3- Shim the gearbox so it points right at the diff so I get no relative angle on the flange end and 2-3 deg on the diff end. My understanding is that unis like to work in pairs and opposite each other though but this is the easiest to do
4- Get a commodore tailshaft and modify it so I have a two piece in there. The whole shaft is like 1070mm long so it would be short!
5- Convert to a slip yoke rear (this is expensive- box rebuild or new box plus new tailshaft so not super keen just yet)
Come to me driveline nerds