Hi PF,
A long term friend of mine set this business up four years ago in Brisbane. He went to China a lot and started looking at a hoist for his own use. He found a company he could work with, engaged an Australian Engineer to better their current design and started importing.
He made a lot of improvements. some of which;
Above CE standard using Australian Standard design concepts.
Unique Australian design carriage with extra gusseting.
Unique Australian design arms with extra gusseting.
Steel hydraulic lines.
Dual stage screw up pads that can be extended.
An external 3rd party Mechanical Engineer inspects all critical welds prior to powder coating (in addition to the companies internal QA).
Straight C02 welding gas instead of an argon mix (better penetration but not as pretty).
Through word of mouth and gumtree/ebay he began advertising and gets great feedback;
http://happ.com.au/products/blog/
I am now involved in the business with a Melbourne warehouse and future showroom. For the price point (starting at $2190.00 for a two post floor plate 4 tonne hoist) there is not a better hoist. We do not pretend to be as good as the Aussie made Molnars etc (at 2-3 times the price), but we are miles better than some of the other chinese hoists imported via other companies.
I know a lot of PF guys need/want hoists and I mentioned a while a go about a way to advertise/support PF.
For every hoist sold through PF I will donate $100 direct, I will also offer the PF guys a discount by including free car ramps or a free 30L oil drain ($139 value). Call me on 0417167885 or email
lincoln@happ.com.au
PF Deal - free Ramps;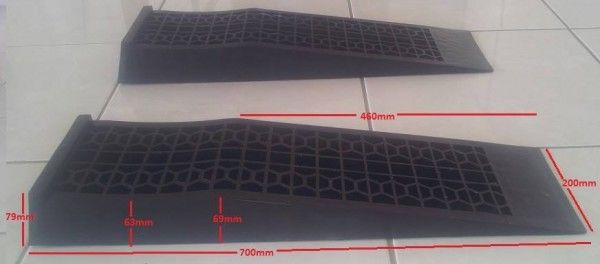 PF deal - free Oil Drain
Prices (GST Inclusive)
HAPP10 - Portable Scissor for your VW - 1440mm Lift - 2.7 Tonne - $2100.00
HAPP35 - Two Post Floor Plate - 1800mm Lift - 4 Tonne - $2190.00
HAPP30 - Two Post Floor Plate Wider and Taller than 35 - 1800mm Lift - 4 Tonne - $2290.00
HAPP70 - Two Post Floor Plate - WH&S Approved - 1800mm Lift - 4 Tonne - $2490.00
HAPP60 - Two Post Clear Floor - 1900mm Lift - 4 Tonne - $2590.00
HAPP80 - Two Post Floor Plate - 1900mm Lift - 4 Tonne - Full Electric - $2600.00
HAPP40 - Two Post Clear Floor - WH&S Approved - 1900mm Lift - 4 Tonne - $2790.00
HAPP90 - Two Post Portable - 1400mm Lift - 3 Tonne - $2890.00
HAPP95 - Two Post Portable - 1750mm Lift - 3 Tonne - $3300.00
HAPP25 - Four Post - WH&S Approved - 4 Tonne - $3600.00
HAPP27 - Four Post - soon to be WH&S Approved - soon to be 5 Tonne - $4700.00
HAPP10
HAPP35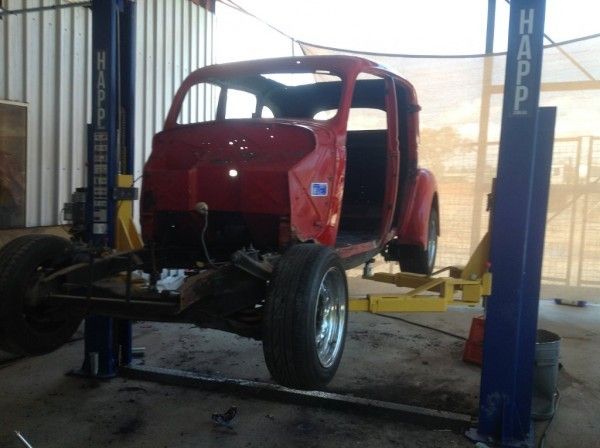 HAPP40 (solidworks stress analysis model - I know it looks like a USA photo but was taken here)
HAPP90
HAPP25
HAPP27